As we reported in early May, Catalan-inspired restaurant Barcino is taking over the former Boxing Room at 399 Grove Street. We've since learned that the new restaurant will open tomorrow, July 25th. 
Inspired by the Spanish city of Barcelona and led by Absinthe Group's (Absinthe, Arlequin) executive chef Ryan McIlwraith and chef de cuisine Athman El-Kindiy, the restaurant will offer regionally-focused and seasonal tapas. 
According to a statement released by the restaurateurs, Barcino's goal is to become a welcoming neighborhood destination inspired by the vibrant dining and drinking culture of Catalonia, as well as the Hayes Valley community. 
Patrons will be able to order toasted Catalan tomato bread, lamb meatballs, Spanish flatbread with foie gras, smoked and braised beef short rib, and a seasonal paella for groups that changes daily.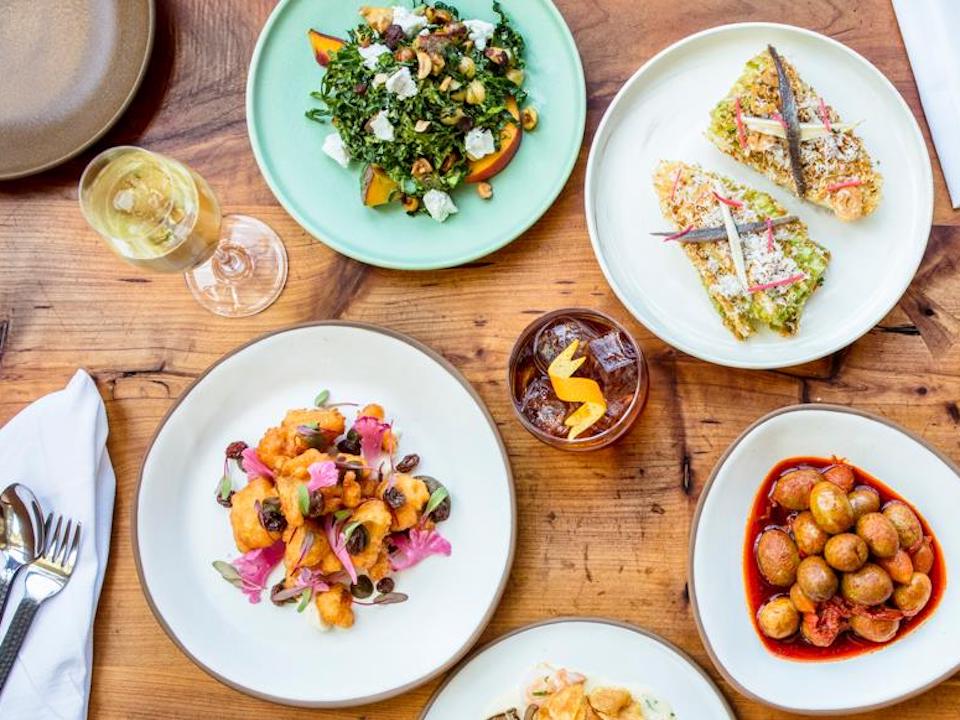 The restaurant also includes a raw bar called Barra Crua where diners will be able to peek into the kitchen as they eat. The frequently-rotating selection includes west coast oysters and lightly-smoked salmon.

For dessert, offerings—developed by Absinthe Group's new executive pastry chef Michael Aguilar (Beverly Hills Hotel, WP24 by Wolfgang Puck) and departing pastry chef Stephanie Kimura—include café con chocolate, a traditional brown sugar natilla (egg custard) and a churro ice cream sandwich with chocolate sauce. 
The Catalan-influenced bar program at Barcino was developed by Collin Nicholas, who is also bar manager at Absinthe Group's Bellota. Available cocktails are named La Caña, with rum, pineapple, lime and coconut, and Barca, which features secco vermouth, blanco vermouth and sherry.
With its emphasis on Spain, the bar will only serve Spanish vermouths with cocktails served in the traditional manner—on the rocks with a slice of orange and an olive. Other drinks offerings include beers, sangria blanco on tap, Spanish-style gin and tonics and a selection of Spanish sherries.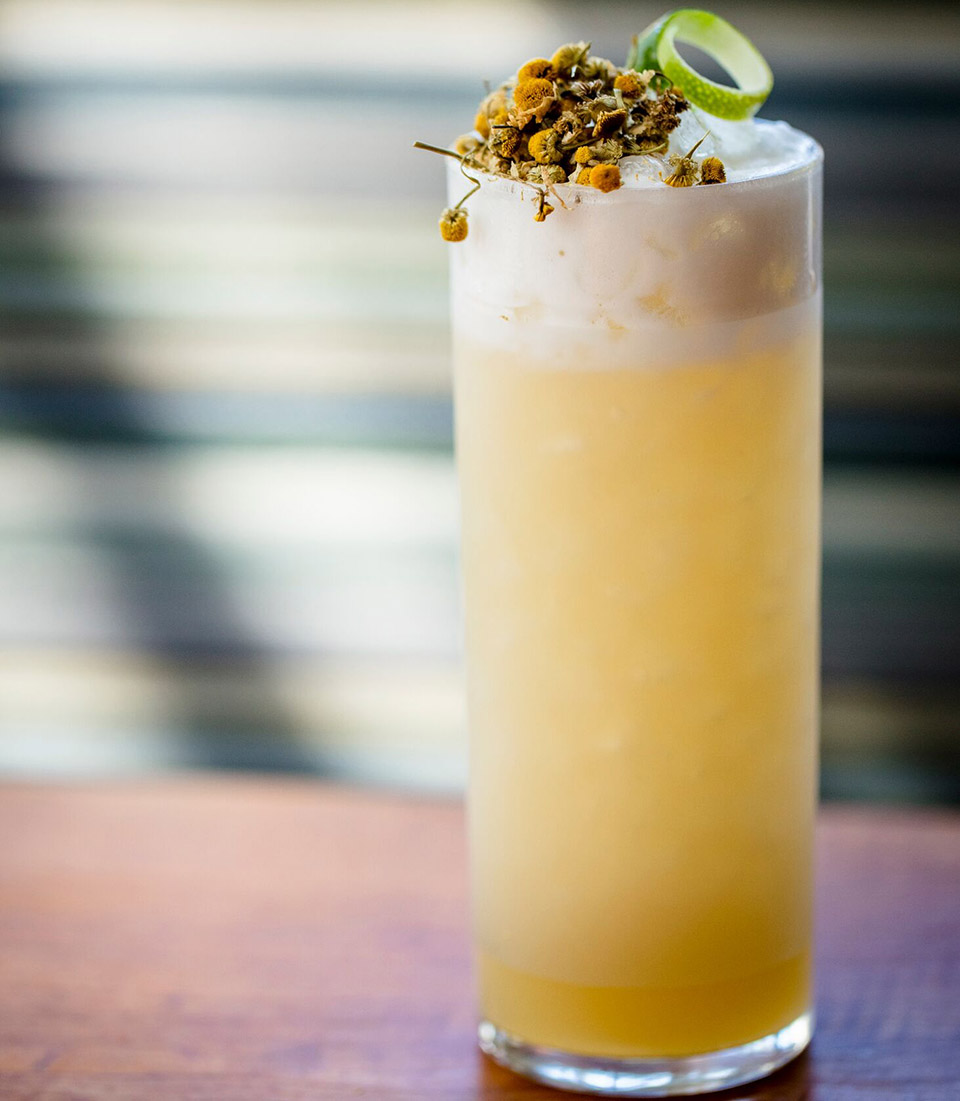 Designed by Absinthe Group project director Jonny Raglin and Sagan Piechota Architecture, the 100-seat, 2,500 square-foot space is bright and airy, with a mostly white color palette.

To make it more lively, the space is filled with greenery and also features art pieces, including a large-scale metalwork installation of the Phoenician spelling of the word Barcino by Oakland's Oldani Art Studio.

To find his own take on the local cuisine, McIlwraith travelled to Barcelona many times. Barcino also marks McIlwraith's first project as executive chef for The Absinthe Group after he joined in May.
"I love the vibrancy of the food, the bitters, the garlic, the chile. I was captivated by the flavors," he told Inside Scoop in May.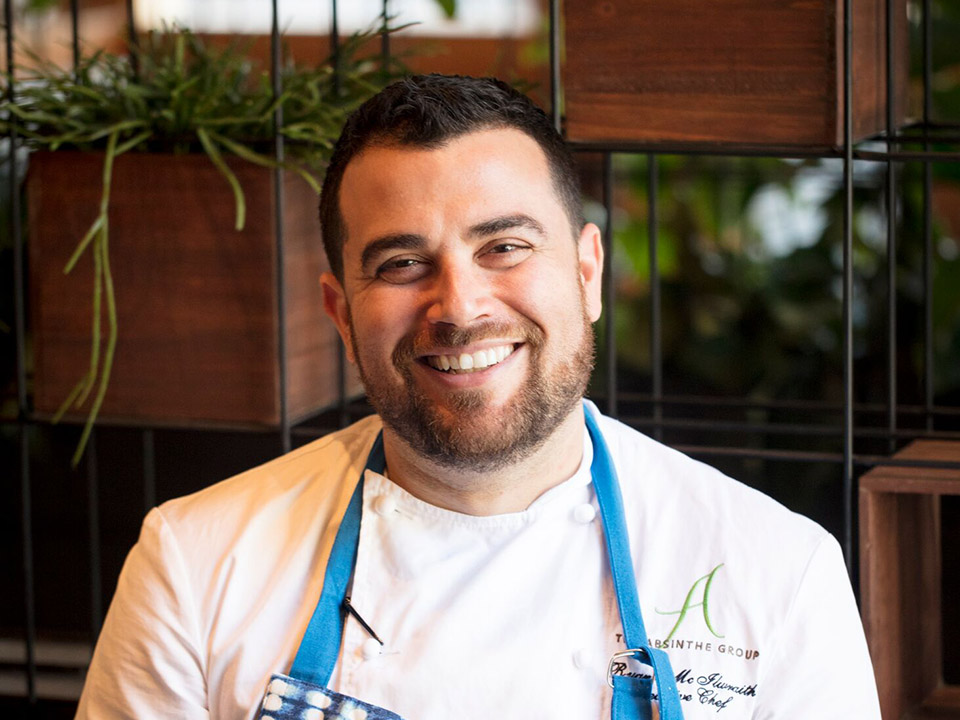 Starting tomorrow, Barcino will be open for dinner Sunday, Tuesday, and Wednesday, 5-10pm, and Thursday to Saturday, 5-11pm.