From downtown San Francisco to Fruitvale, Ford GoBike is expanding across the Bay Area. But there's one area the bike-sharing service isn't headed to: Calle 24, the Latino Cultural Heritage District along 24th Street in the Mission.
Concerned about gentrification, the organization decided against allowing the blue bikes in the district. "Ford GoBikes met with Calle 24 to place them along 24th or in the Latino Cultural District," Erick Arguello, president of Calle 24, told Hoodline. "Our council voted to not have them."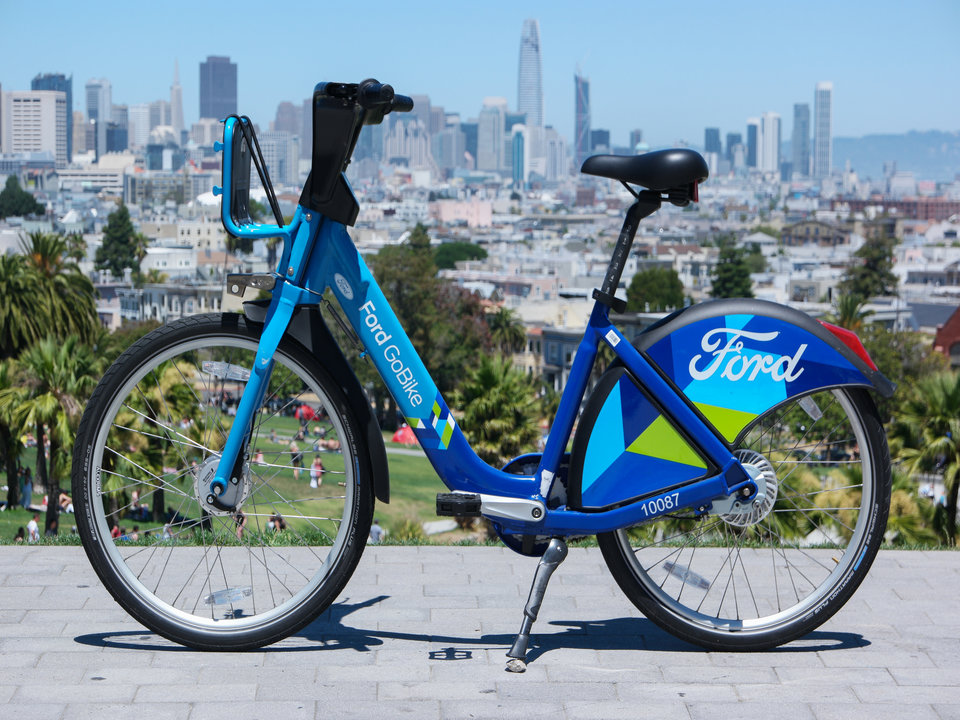 Arguello said the council is working to preserve and enhance Calle 24's culture and history as a place for working-class families and businesses. Along with SoMa Pilipinas, the entity was recently designated a state Cultural District by the California Arts Council.
The organization is not blocking bike share programs in the Mission as a whole, noted Arguello, who said the council consists of merchants, residents, nonprofits, "and many who ride bikes in the Calle 24 Latino Cultural District."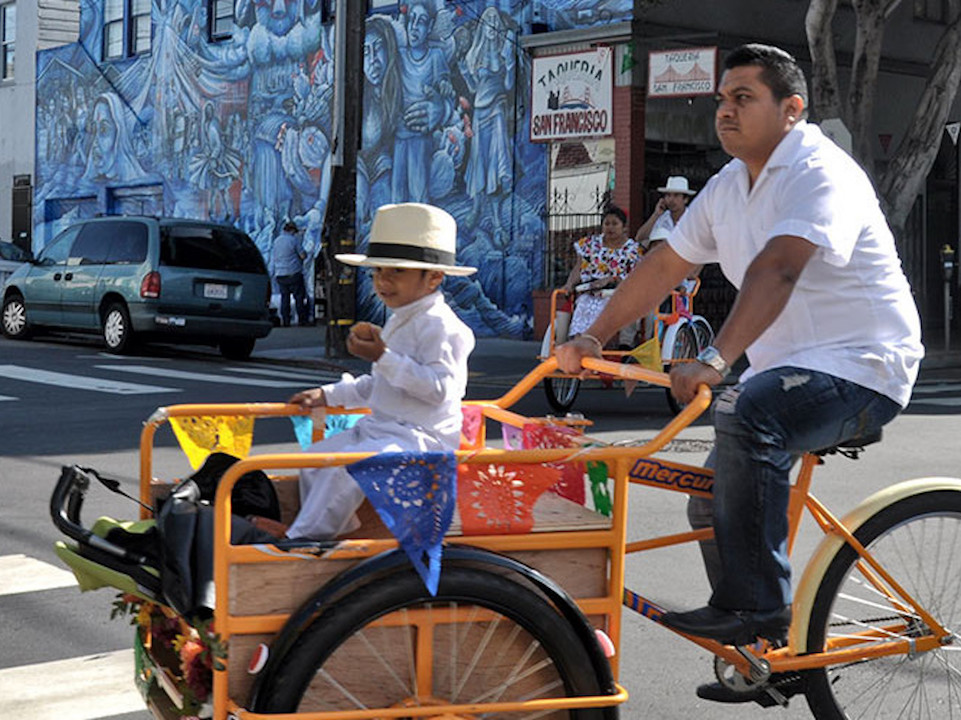 "Many of the stations are in the Mission along Valencia Street," he said. "We assume Ford GoBike reached out to the Valencia Street merchants and the neighborhood. We respect the decisions of the Valencia Street Merchants, community and its process."
Arguello said there are other street improvement plans in the works that take precedence and would not necessarily mesh with Ford GoBike's program that was proposed for the 24th Street corridor. 
"We are in the process of creating streetscape improvements for Calle 24," he said. "Our bulb-outs and plazas are used for vendors, cultural events, musicians, rallies and protest. We promote walking on 24th, as it is a narrow two-lane street. Many walking tours are done with guides in the area."
Calle 24's bike-share policy was met with disappointment and anger from some residents. 
That's why there are no stations proposed between 21st and Cesar Chavez & Capp and Potrero. It's outrageous. pic.twitter.com/slootfdAUA

— Sasha Aickin (@xander76) July 13, 2017
"This is shockingly conservative, even reactionary policy," wrote a Reddit user in the San Francisco subreddit. "They believe anything which helps 'those people' is bad, even if it also helps the neighborhood as a whole. There is nothing 'progressive' about that. Note that bike share has a low income rate of $60/yr, $5 for the first year."
The Examiner noted that most bicyclists are low-income people of color, and that the Ford GoBike low-income program was created in an effort to increase bike-share access.
We've got our first station up in the Mission! Valencia and 16th, go check it out 🙌 pic.twitter.com/b64A6mqkGb

— Ford GoBike (@FordGoBike) July 13, 2017
"With transportation being the second-highest household expense behind only housing itself, affordable transportation options are as important as ever in our city," said Chris Cassidy, communications director for San Francisco Bicycle Coalition. 
"It's crucial that we collaborate with and listen to communities in every corner of our city to ensure that our work serves everyone," he said.

Outside of Calle 24, Mission residents can expect to see the Ford GoBikes, however.
Dani Simon, a spokesperson for Motivate, which runs the bicycle-sharing program, told the Examiner that Ford GoBikes is "working closely with a number of community organizations in the Mission around station siting, and this area will be part of a future wave of expansion."