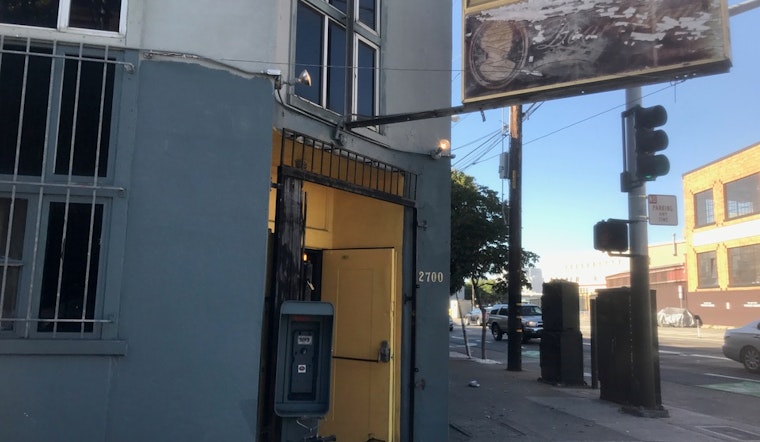 Published on July 11, 2017
As we reported last fall, the Mission's Dear Mom is undergoing changes. Last week, the bar closed for renovations and last night, it softly reopened under a new name, Darger Bar.
Owner Paul Bavaro said he had been waiting to find the right person to make the change, and that six months ago, he brought in manager Tracy Tanner. Now, the bar is pivoting to a new concept spearheaded by Tanner: an artist-friendly space that offers affordable food and drawing spaces.
"The idea of the change will be to make $10 count for something again," said Bavaro. Starting next week, Darger Bar will feature a $10 set menu that includes offerings like three tacos and an Anchor beer for $10, vegan fries for $10, and grilled cheese and Olympia for $10. 
Bavaro said items may rotate monthly, but the ten-dollar menu concept will stay the same.
Other changes include a fresh coat of paint in the interior, new decor, four televisions, sanded tables, and the beginnings of indoor murals, as well as an art space for artists to create and hang work.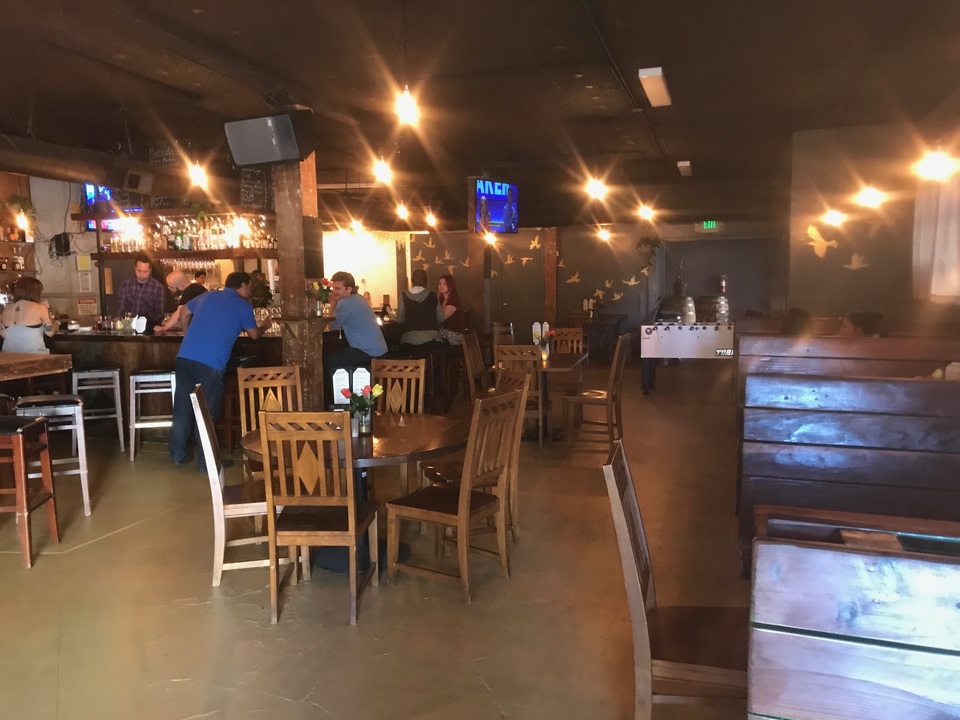 The renovated bar is named for Henry Darger, a Chicago artist who spent decades working as a janitor. After his death, a 15,000-page illustrated novel he penned was discovered, a find that continues to fascinate many artists today.
"No one really knew what he did when he died, but he was just a real inspiration for artists, including me," said Tanner, who said the bar/restaurant will be a call for artists who have been influenced by Darger. "I think that giving people a space to create is a good thing for San Francisco."
Since Darger worked on paper, Tanner plans to hold free drawing nights, likely on Wednesdays from 6-9pm. 
"I think in San Francisco we have a lot of people who are programmers and bartenders and more," said Tanner, a San Francisco Art Institute graduate, "but sometimes they have a greater passion that they want to pursue, whether it be music [or] art. There is a whole secondary life to San Francisco, and that's why I think Darger is applicable to this space," she said. 
Over the weekend, they painted the exterior to remove "Did you write your Mom?" The team plans on repainting the whole exterior and at some point, may include adding a new mural in Darger's style.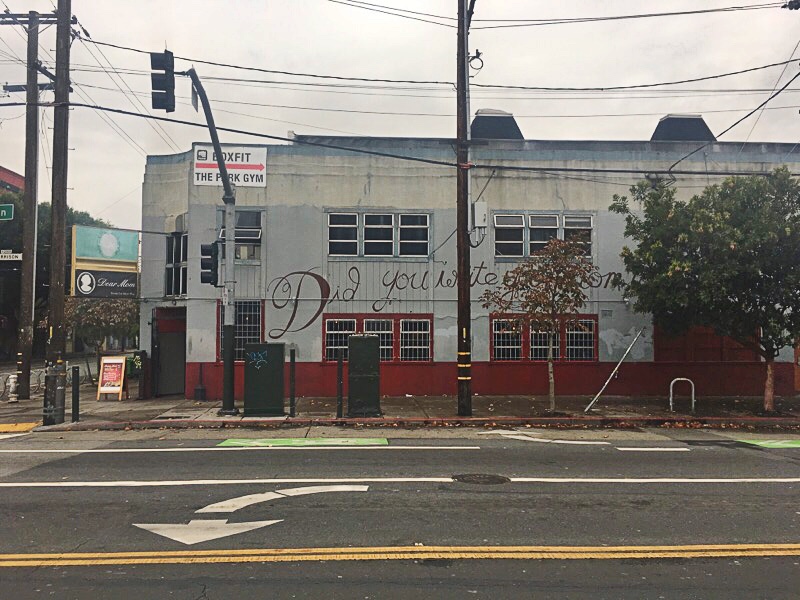 The building's façade already boasts a mural of Gandhi, which was painted by Mel Waters before Dear Mom moved in. Tanner said that mural is protected and will remain intact. 
As far as the "Dear Mom" sign, Tanner said it will not be taken down until Wednesday. A local artist is working on a new sign for Darger Bar, but there is no set date for when it will be completed or displayed.
In addition to filing an application for a pool table in the bar, Bavaro said they will continue to spruce things up. While some of the changes are already in progress, Bavaro estimates that everything will take about six months to complete. 
To stay updated on Darger Bar's progress and events, head over to their Facebook page.