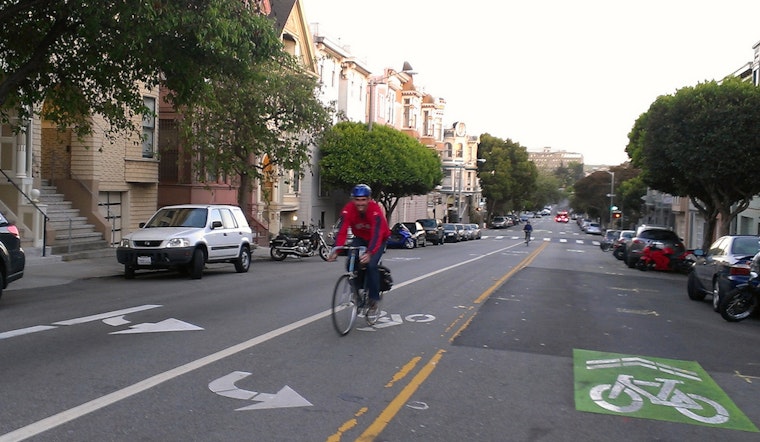 Published on July 03, 2017
To improve safety and stormwater management, Public Works has begun construction along the Wiggle bicycle route in the Lower Haight.

"A couple of days ago," wrote tipster Patricia W., "new signs went up trying to get us excited about a NEW construction project starting on the Wiggle this summer."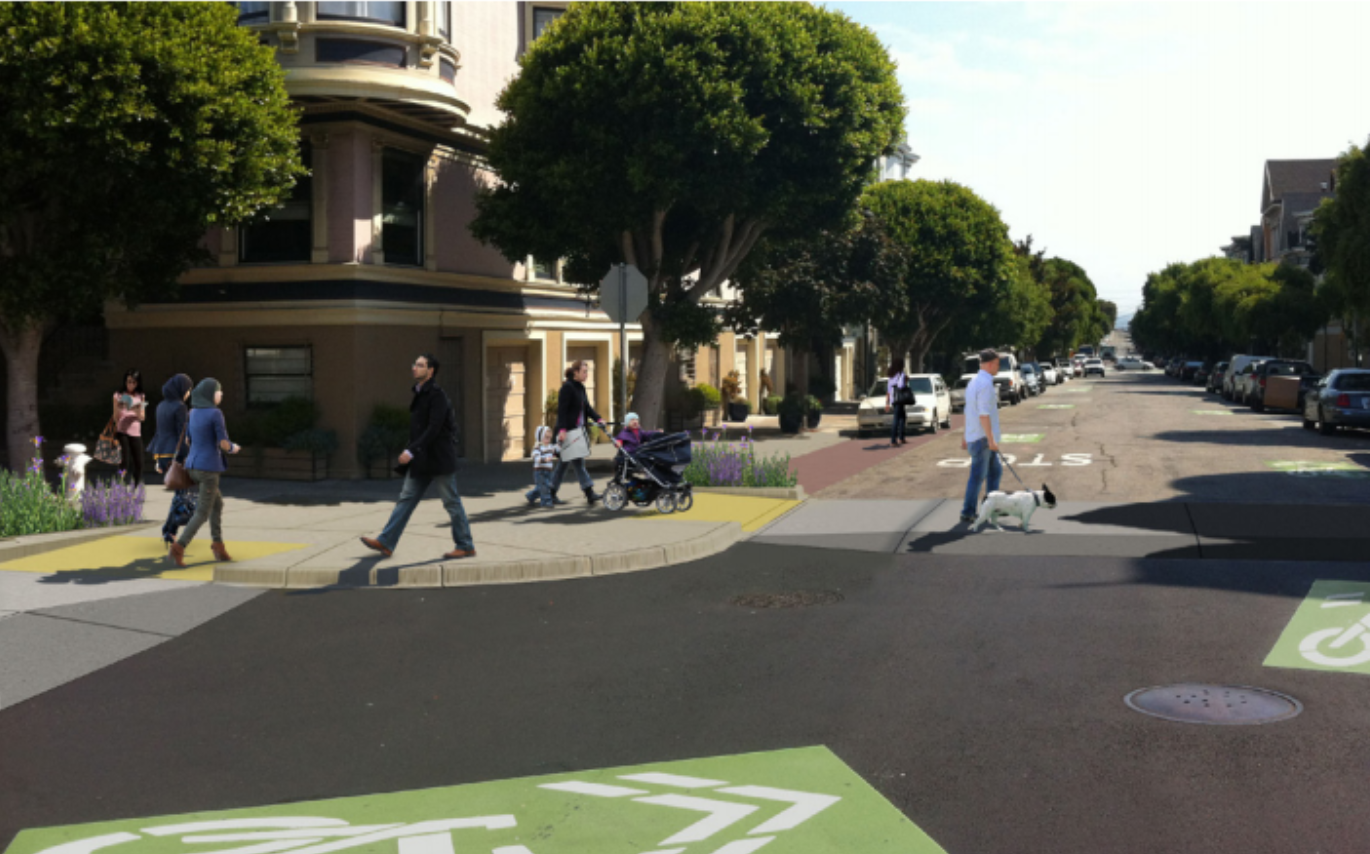 On June 19th, DPW started the long-anticipated Wiggle Neighborhood Green Corridor Project, slated to be completed in late December. Construction is scheduled for weekdays between 7am and 4pm; weekend work is not anticipated at this point.
Work on sewer catch basins in two areas—Pierce and Waller, and Steiner and Waller—has already started. Sewer work at each corner takes one-and-a-half weeks to complete, but some intersections will require catch basin work at more than one corner, so work may last longer.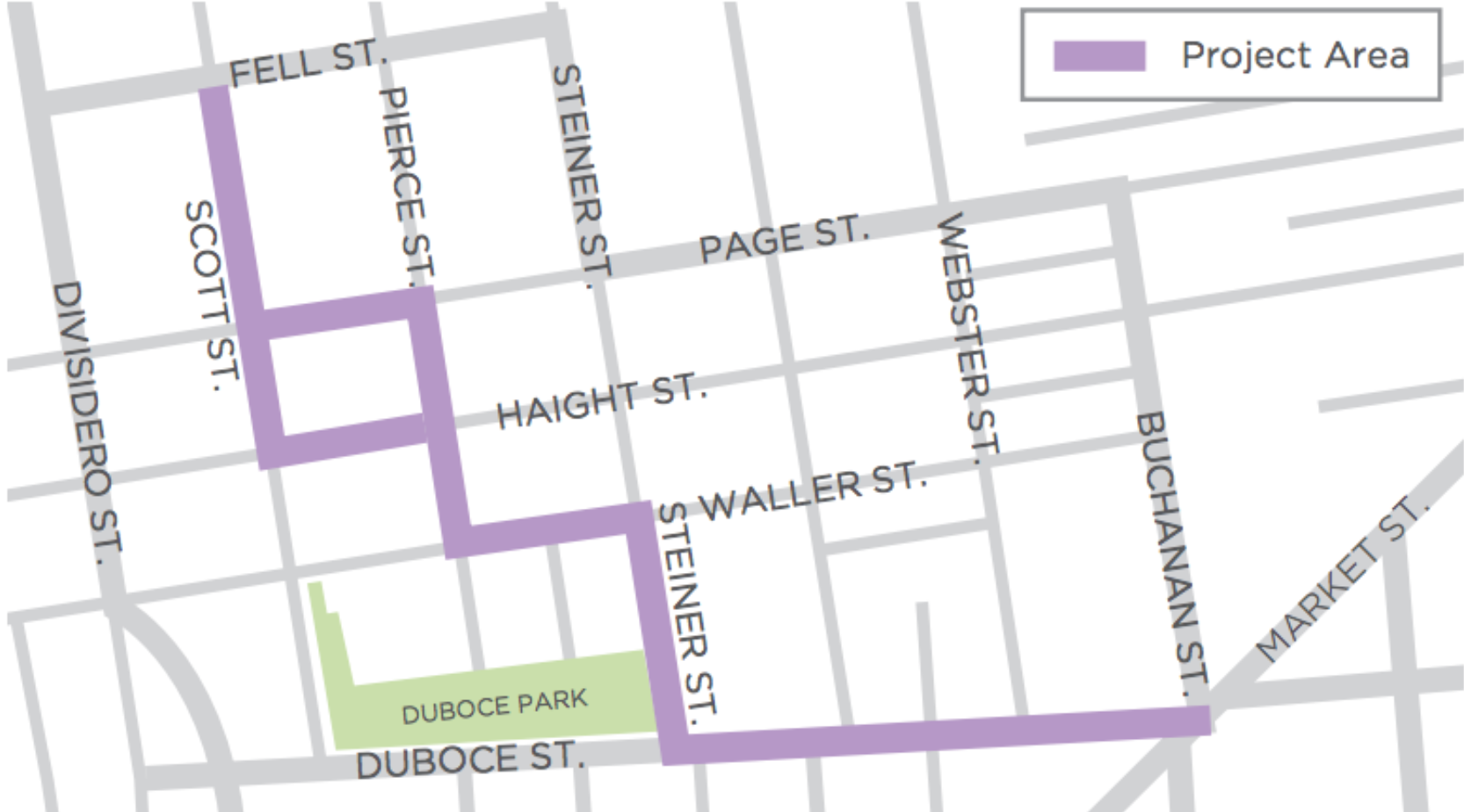 Crews have also begun the installation of curb ramps at Pierce and Waller, Potomac and Waller, as well as on Steiner and Waller streets.
According to Public Works spokesperson Alex Murillo, neighbors can stay up-to-date with the agency's progress by visiting the project's website.
Funded by the Sewer System Improvement Program, the 2011 Road Repaving and Street Safety Bond and Proposition K funds, the $3 million project is a joint effort between SFMTA and the SF Public Utilities Commission.
The project aims to increase walkability, decrease traffic and reduce stormwater waste along the Wiggle route. Residents can expect curb ramp upgrades, bio-retention area landscape installations, asphalt paving, permeable unit paver installations and drainage work.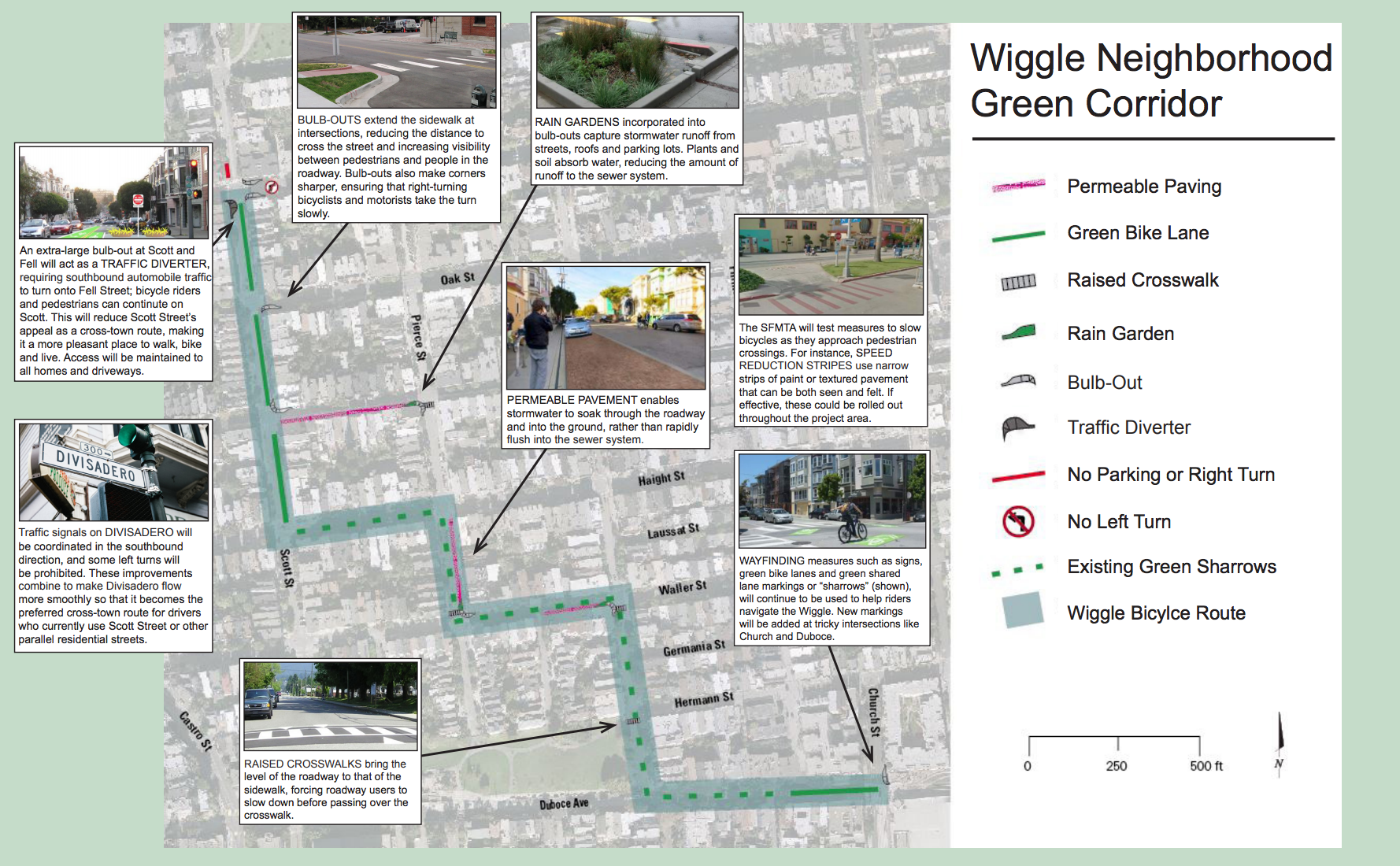 Other parts of the project—including the raised crosswalks at Duboce Park—have already been completed.

One of the upcoming changes is an extra-large bulb-out at Scott and Fell streets. This will require southbound car traffic to turn onto Fell, while bikers and pedestrians can continue onto Scott.
As we reported in 2014, SFMTA hopes to "reduce Scott Street's appeal as a cross-town route," an initiative that gained urgency after several collisions in the area.
See something interesting while you're out and about? Text Hoodline and we'll see what we can find out: (415) 200-3233.