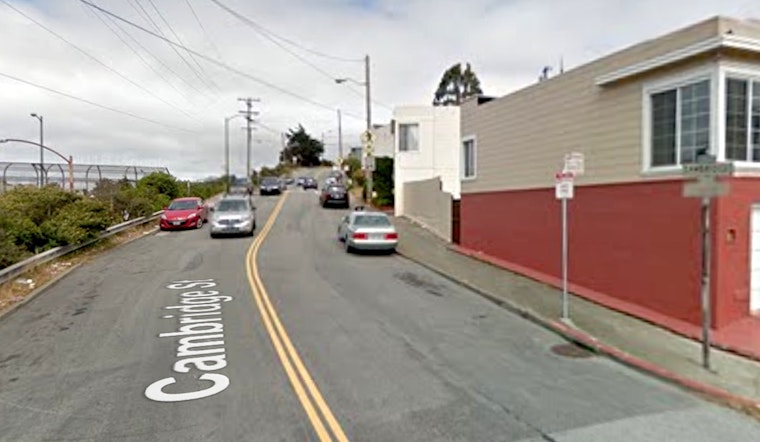 Published on August 30, 2017
A 12-year-old boy was injured after a hit-and-run collision near the border of the Excelsior and Portola neighborhoods.
As the boy was crossing the street on the first block of Cambridge St., between Stoneybrook and West View avenues yesterday at 5:30pm, he was hit by a car.
The driver—described as a man in his late 20s—fled the scene. The boy sustained non-life-threatening injuries and was taken to a nearby hospital.
Anyone who has information about this incident is encouraged to contact SFPD via the department's anonymous tip line at 415-575-4444, or text TIP411 with "SFPD" at the start of the message.