Earlier today, Castro neighborhood group Friends of Harvey Milk Plaza announced the final three designs for a reimagining of the plaza, one of the last stages of an international design competition.
During the next two weeks, community members will also have an opportunity to chime in on the design proposals.
The finalists are Berkeley-based Groundworks Office, San Francisco-based Kuth | Ranieri Architects and Perkins Eastman, also of San Francisco.
Redesign features include a permanent glass soap box skylight that casts a pink triangle onto the underground station below, a field of candle-like light fixtures and the word "hope" spelled out across the plaza grounds.
As we reported earlier this year, the city is required to make the plaza surrounding the Castro Muni Station compliant with the Americans with Disabilities Act (ADA). However, those plans were pushed back a year so project plans could also take the plaza's historical significance into consideration.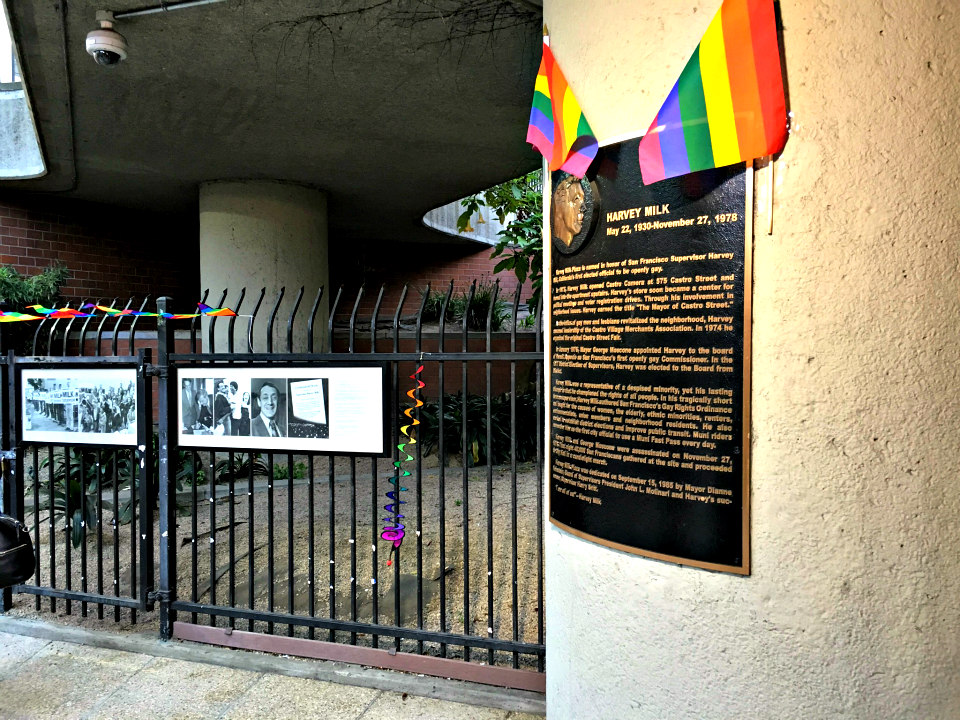 Working with the San Francisco chapter of the American Institute of Architects, Friends of Harvey Milk Plaza hosted two community meetings earlier this year and coordinated an international design competition.
33 designs were submitted, coming from as far away as Mobile, Alabama and Sweden.
In June, a panel of architects and technical advisory jurors—city employees who could weigh in on whether designs were feasible with city infrastructure—whittled those applications down to three.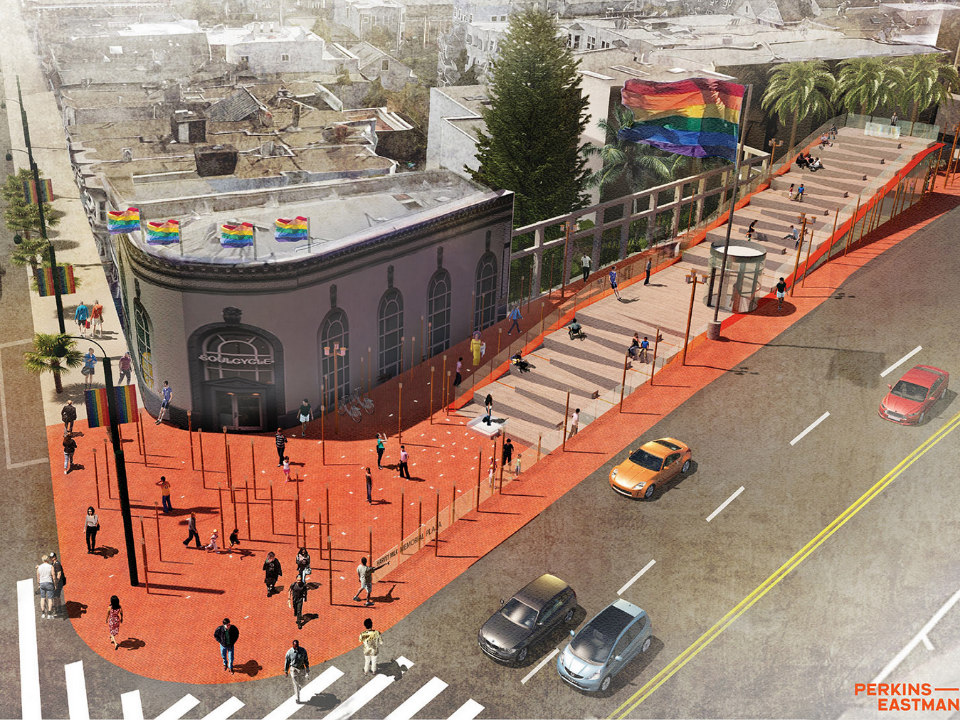 According to Andrea Aiello, the director of the Castro/Upper Market Community Benefit District and president of the Friends of Harvey Milk Plaza, the panel has already shared initial feedback with each of the three finalists earlier this summer.
She said she was also excited to share the shortlist with the larger community for additional comments.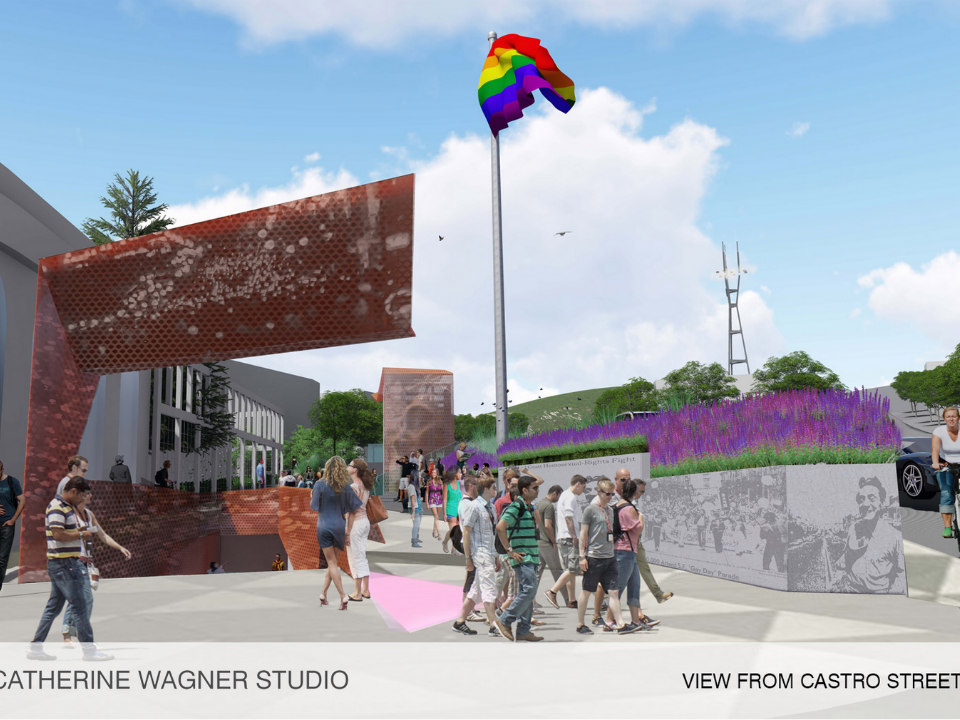 Each finalist is featured on a Neighborland site that includes videos, design renderings and survey questions for every proposal.
Rather than voting for their favorite design, community members are encouraged to leave feedback and comments on all three designs instead.
"The winning design will be selected based all of the comments," Aiello said.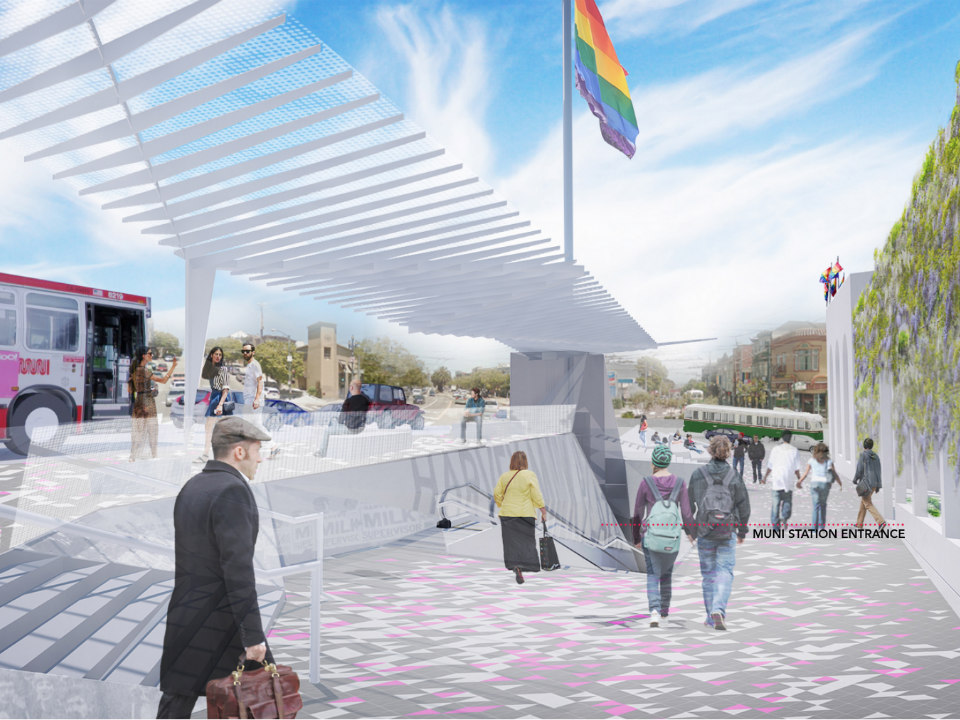 On September 21st, community input will end, and Friends of Harvey Milk Plaza will select the winning design.
The San Francisco Arts Commission, however, has the authority to make the final decision on the space's eventual redesign.
Friends of Harvey Milk Plaza will also share the chosen design with SFMTA at the end of the month. The larger project, known as the Harvey Milk Plaza Accessibility Improvements Project, is scheduled to begin construction in 2020.
According to a press release, the design competition and subsequent plaza development were supported by a $500,000 donation from an anonymous community member.
Friends of Harvey Milk Plaza is also raising funds to secure an additional $10 million required to fund the plaza's redesign, construction and maintenance.
"We have some really great proposals," Aiello said, "but what we really need now is for the community to give us their feedback—what they like and what they don't like, weaknesses and strengths."