Stolen bikes are a multi-million dollar industry in San Francisco. Today, the Board of Supervisors passed legislation banning bicycle "chop shops" on city sidewalks. 
Here's the story from our news partners at Bay City News, a local wire service. 
---
Legislation giving the Department of Public Works the power to remove collections of bicycles and bike parts from city sidewalks was approved 9-2 by the Board of Supervisors today after a heated debate over whether it would actually do anything to address the underlying issues of bike theft or homelessness.

The bicycle "chop shop" legislation, introduced by Supervisor Jeff Sheehy, initially would have allowed police to seize bicycles from people with large collections of bicycles and bike parts outdoors and issue an administrative citation. Sheehy has said he introduced it in response to resident complaints about blocked sidewalks and other safety hazards.
However the proposal drew objections from homeless advocates, who said it unfairly criminalized homeless bicycle owners and allowed an unconstitutional seizure of property, and from the San Francisco Bicycle Coalition, which said it would not help address bicycle theft.
In its current form, the legislation gives the power to remove bicycles to the Department of Public Works, rather than police, and allows bike owners to retrieve the bikes. In a further nod to homeless advocates, Sheehy removed the impound fee charged to property owners.
Despite the changes, however, which prompted the bicycle coalition to drop its objections, Supervisor Hillary Ronen today argued that the legislation was "meaningless," doing nothing to address the problems of bicycle theft and homelessness that cause the open-air chop shops to develop.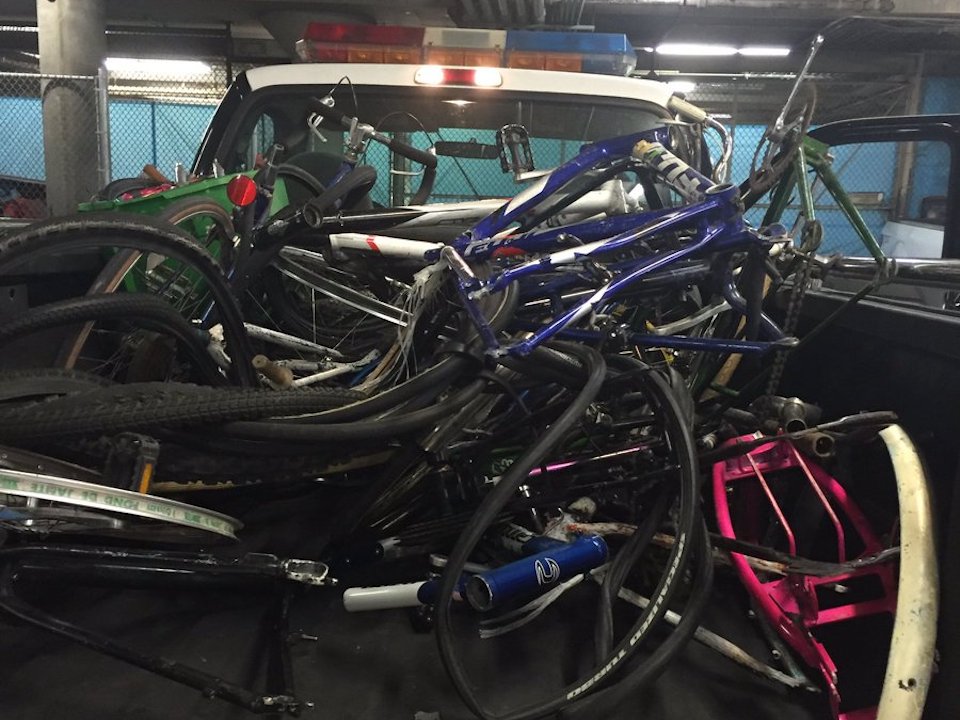 Ronen said police already have the power to clear obstructed sidewalks as needed.
"I just don't see how this is helping any of the very serious and very real problems that you and I are facing, which are rampant tent encampments and rampant bike thefts," Ronen said.
Sheehy, however, said the legislation was only intended to address sidewalk obstruction and safety hazards caused by the chop shops.
"This legislation is about clearing our sidewalks and not having illegal businesses operating on our sidewalks," Sheehy said. "Bicycle theft is a different discussion, what I'm trying to do is clear the public right of ways."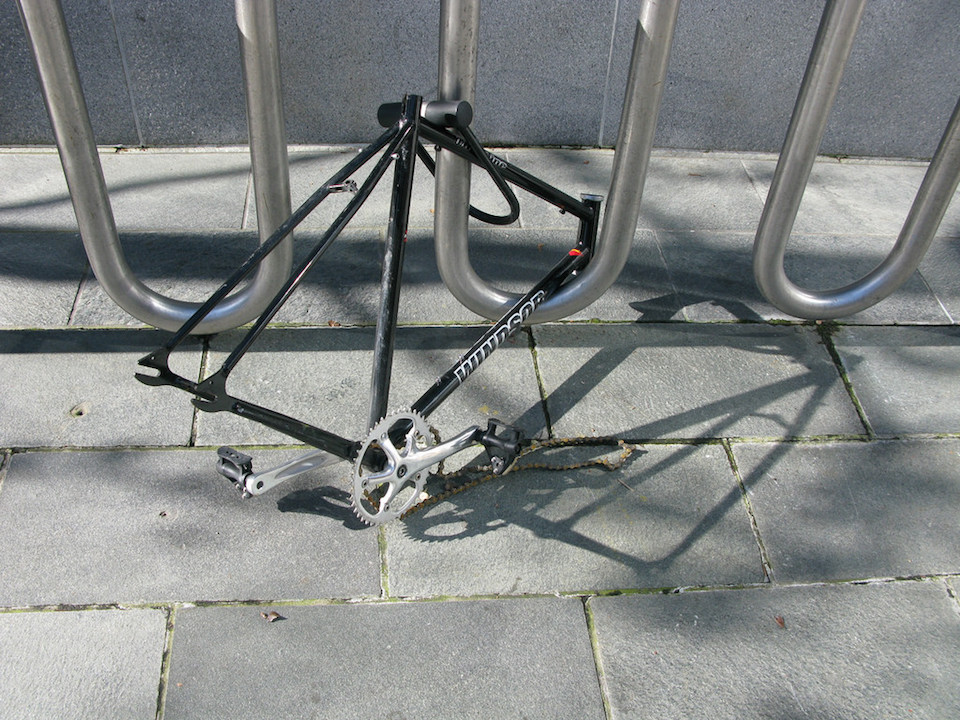 Ultimately the board voted 9-2 in support of the legislation, with Ronen and Supervisor Sandra Lee Fewer in opposition and Supervisor Malia Cohen speaking out in support.
"I think this legislation is not going to be a panacea and was never written or intended to create one answer to the myriad of problems that are around encampments," Cohen said. "I think this is just another tool that DPW will have at their disposal."
In a statement after the vote, Sheehy said San Francisco's 311 hotline received nearly 800 calls reporting bicycle chop shops last year. In practice, he said "very few resulted in bicycles being removed from sidewalks."
—Sara Gaiser