Last week, Borderlands Books owner Alan Beatts announced that his science fiction, fantasy, horror, and mystery bookstore (866 Valencia St.) has reached an agreement to purchase 1373 Haight St. (near Masonic).
"This is a huge event in the lifetime of the store," Beatts wrote. Founded in 1997, Borderlands has been on Valencia Street since 2001.
"I've always liked the Haight," Beatts told Hoodline. "I was living up there when I first opened the shop in Hayes Valley 20 years ago.  My original idea was to open on Haight St. ... so, in some way, it's kind of like coming home."
The shop's future home is currently occupied by Recycled Records and is adjacent to Bound Together, the anarchist collective. 
The new location will be smaller than the extant store and would not allow room for a café but with careful planning, it will accommodate the store's full selection, Beatts said.
"My preferred plan would be to continue to operate the café," which is adjacent to the Valencia bookshop, he said. "We have a splendid staff and management crew there who can run the place while I move the store. Our lease there doesn't expire until 2025, so there is no pressure to make any quick decisions."

The move will coincide with the retirement of Recycled Records' owner, who plans to sell the building and shutter his operation at the same time.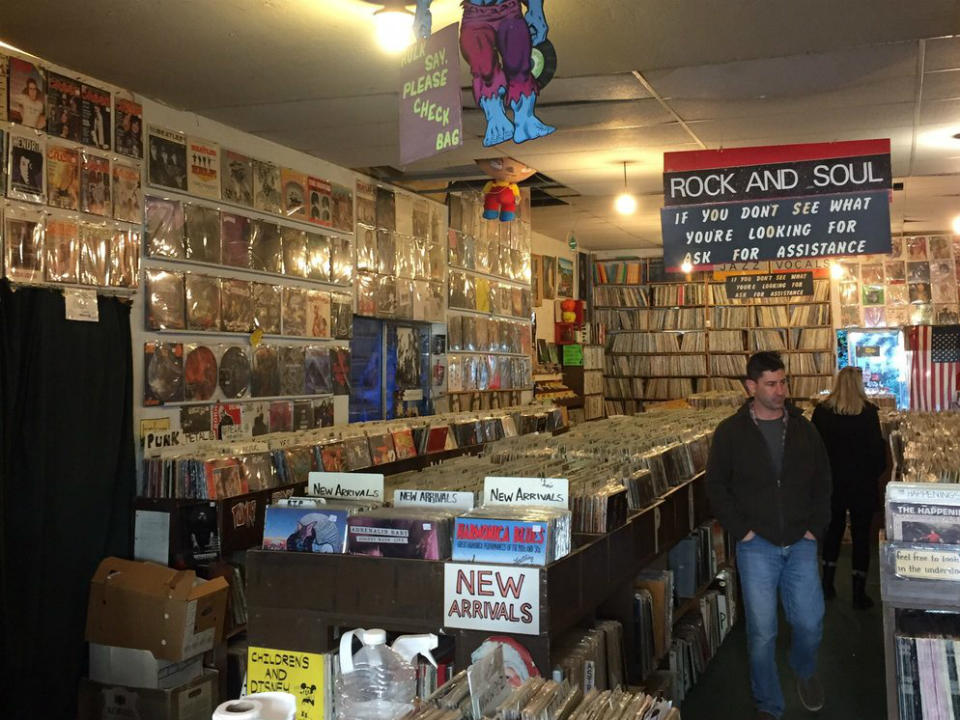 But the deal hinges on Borderlands' ability to secure financial backing.
"Due to a number of factors," Beatts wrote, "not the least of which being a lower-than-normal down payment, the institutional lenders that I have talked with are not interested in financing the purchase." 
He's now looking to tap private lenders who'll loan money to the business directly. Borderlands has successfully used community fundraising before in the form of a sponsorship model that allowed it to stay in business in the face of what Beatts described as a crippling minimum wage hike.
"We've got 15 days [to close the deal] and a long way to go," said Beatts, but the 2015 sponsorship sweep "convinced me that there is more support for my shop (and the side of San Francisco that it represents) than I ever imagined."
The ultimate goal of securing a permanent home for the store, Beatts noted, was to allow it to live on well after his tenure as an owner ends.
"I truly believe that bookstores are a critical part of the creative and intellectual life of our society as well as being an element of our city's soul," he wrote. "This store has been my life's work and I wish to see it continue after my life is done."
Anyone interested in lending directly to the store can contact Beatts at Abeatts [at] Borderlands [-] Books [dot] com.