When we last reported on on 531 Castro St.—the long-shuttered space that's been proposed for a Hamburger Mary's restaurant—a representative for building owner Les Natali said neighbors could expect the business to be "ready to go after Labor Day."
With Halloween fast approaching, we thought we'd check in to see if there was  more news to share, as the space has yet to open.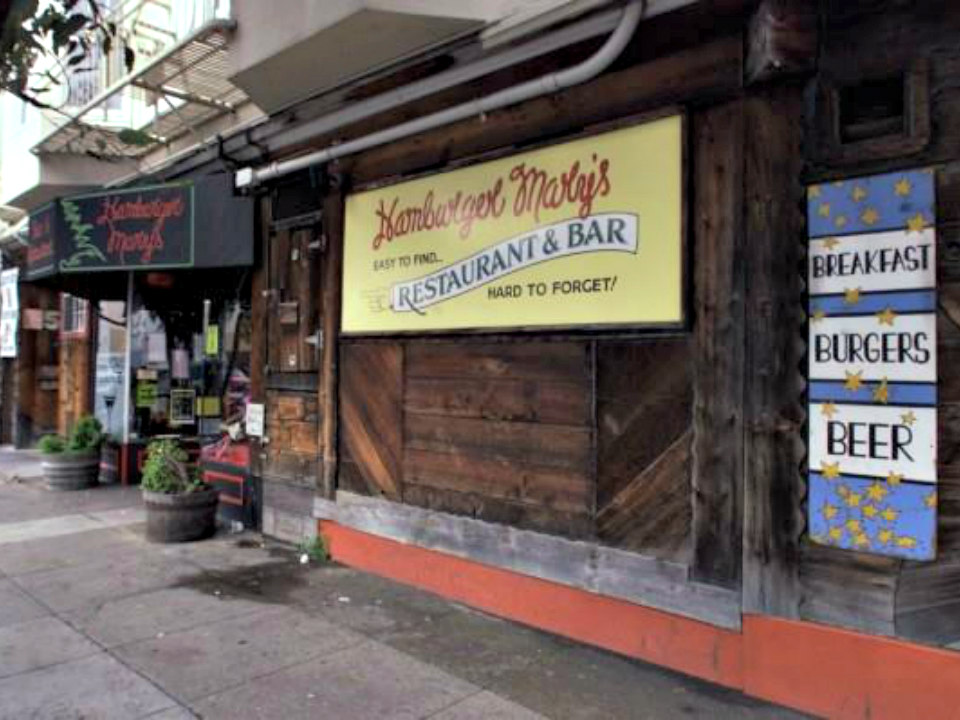 This past summer, the restaurant secured an entertainment license, which the owners had delayed seeking after receiving approval for their conditional use permit request in 2014. The license will cover the performers who create the restaurant's "flamboyant dining experience," which includes drag shows, trivia nights and karaoke.
Because Hamburger Mary's has more than 11 locations worldwide, the city's formula retail rules required Natali to obtain a CU. We've since learned that the terms set forth by the Planning Commission in 2014 will expire in January 2018.
"Three years is the standard for Conditions of Approval," wrote Planning spokesperson Gina Simi in an email.
In June 2016, Natali told Hoodline that once a qualified general manager and a chef were hired, the restaurant would be open-ready. Since then he's reportedly hired Larry Metzger, owner and manager of The Mix to run the spot, but it's unclear if a chef is on staff. At the time, Natali said he'd prefer someone with local experience.
Since our last update, Natali surrendered the liquor license for 531 Castro St. on July 29th. The license, which wasn't set to expire until July 2018, was issued in April.
In related news, we've learned that Natali has obtained a temporary ABC permit to sell beer and wine at 4150 18th St., formerly Zapata Grill, which closed in August.
We've reached out to both Natali and Metzger for an update and will update this story if we receive a reply.