Work has begun on a new building at 75-95 Laguna St. (at Hermann) that will create 78 units of affordable housing, with low-income LGBT seniors in mind.
The building, called The Openhouse Community, will rise next to 55 Laguna, where Bob Ross LGBT Senior Center already provides 40 units of housing focused on the needs of LGBT seniors. Several local dignitaries, including State Senator Scott Wiener, attended a Tuesday groundbreaking at the site. 
Expected to open in March 2019, 75-95 Laguna will house seniors aged 62 or over. Of its 78 units, 15 will be set aside for those at risk of homelessness, while six will be reserved for people living with HIV/AIDS.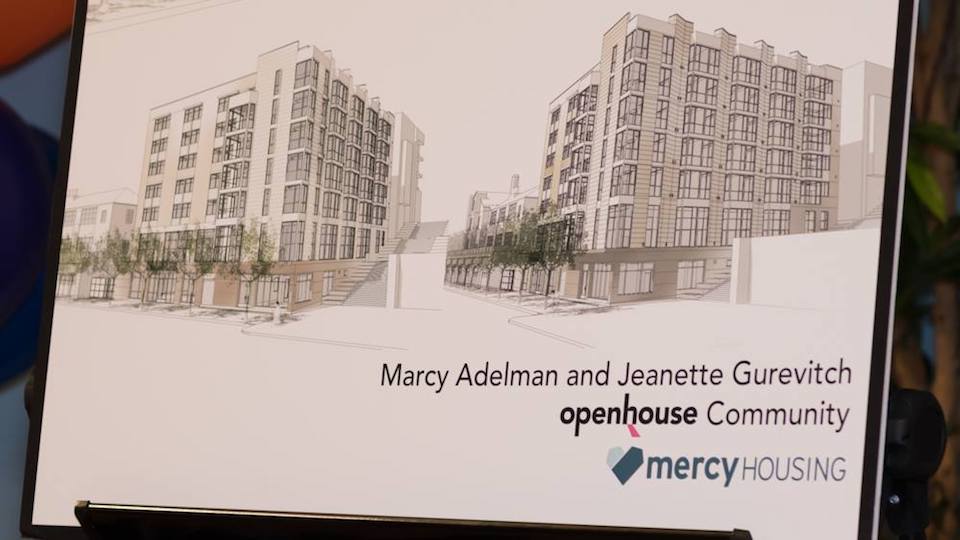 The buildings are part of a comprehensive LGBT senior complex; the Bob Ross LGBT Senior Center opened earlier this year.
The project is a joint effort between Mercy Housing and Openhouse, which provides direct services, housing, and community programs to LGBT seniors, among others. The new building will be named after Dr. Marcy Adelman and the late Jeanette Gurevitch, the organization's co-founders.
Incoming residents for the $24 million development will be selected via a lottery late next year, according to the Bay Area Reporter.
Openhouse already conducted a housing lottery with more than 1,700 applicants, but another lottery will be held late next year. BAR reports that seniors who identify as straight will be able to apply for residence. Openhouse estimates that there are 25,000 LGBT seniors in San Francisco.
[Editor's note: Article updated to clarify that the housing is not limited to LGBT seniors.]