By
Fiona Lee
- Published on October 02, 2017.
Earlier this month, Keith Crawford's life completely changed in one night. He was one of the victims caught up in the Parkmerced fire that also injured two people.
The fire consumed the apartment directly above his, and Crawford lost nearly everything he owned. During the fire, his orange cat, named Mango, also went missing. 
"Everything was lost due to severe water damage," he told us. "I'm still in shock." 

The 53-year-old Western Addition native is the founder of a nonprofit, Give Live, Save Life, that helps educate African-Americans of the importance of organ donations. He turned to the cause after he lost his own daughter, Brittany, in a 2000 car accident. He and his then-wife, Lenore, donated Brittany's organs, helping to save four lives.
They also created the Brittany Crawford scholarship, which goes to a minority high school senior in San Francisco who is dedicated to giving back to the community.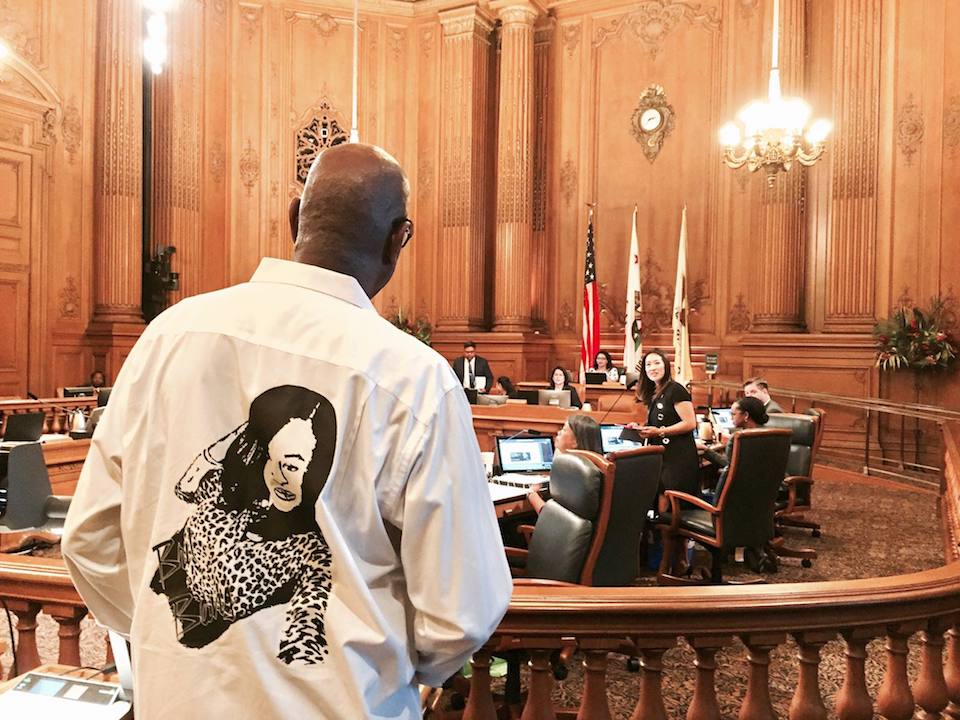 Crawford has lived in Park Merced for more than ten years. The apartment that he shared with his girlfriend, Stacy Brown, 50, and Mango was on the sixth floor, almost directly underneath the fire that began on the seventh floor.

That night, he awoke at 5am, hearing several fire alarms. At first, he ignored them, thinking that it was another false alarm. 
"I was awakened by pitter-pattering," he recalled, "obviously residents going down the fire escape." 
He jumped up and went to the window, and above him, he saw flames shooting directly above him on the seventh floor. He tried looking for Mango, but couldn't locate her before he had to make his way out of the apartment.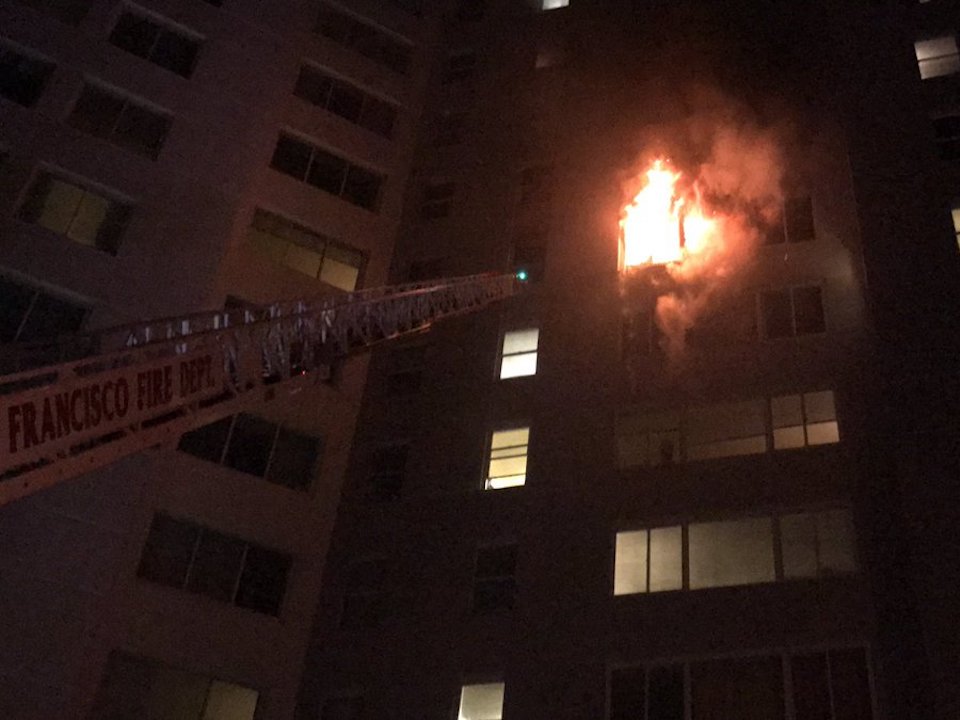 "It was like a traffic jam of residents heading towards the bottom floor," he said. 
Once he and Brown were downstairs, he could see the lights of the firefighters' helmets in his apartment. He told us that he knew that couldn't be a good sign. 
Once the fire was out, Crawford and Brown were able to return to their apartment to try and locate their cat, who was still missing.
When he went back in, he discovered that everything was under two to three feet of water. He was able to retrieve a few sentimental items, and happily, found Mango underneath a chair. The cat was frightened but otherwise unharmed. 
But the apartment was destroyed. Now, Crawford and Brown are struggling to rebuild their lives, especially as they did not have rental insurance.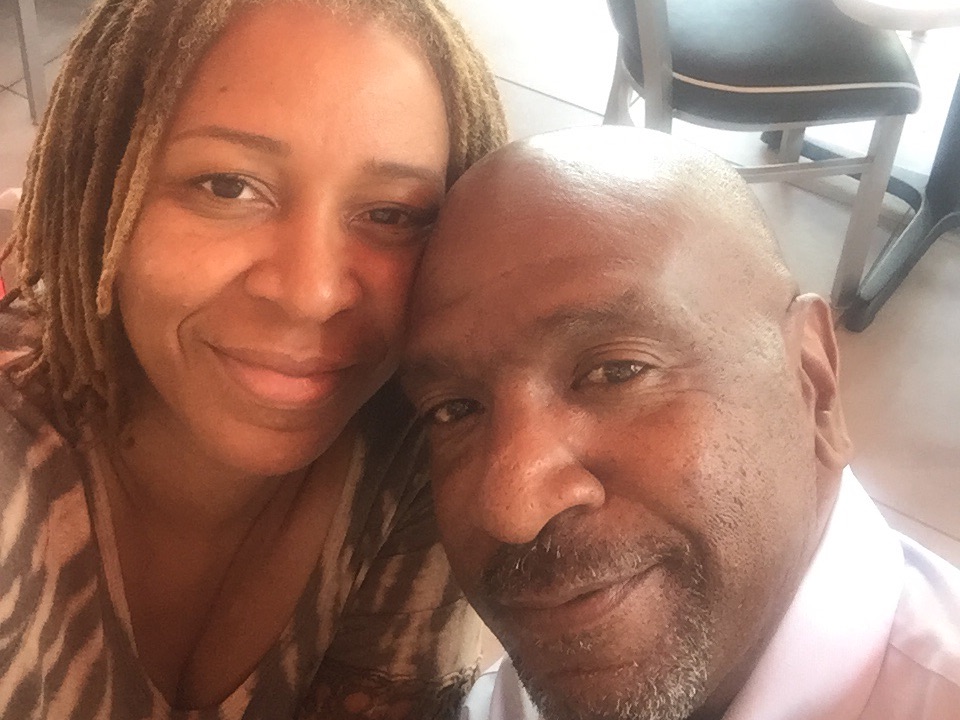 "We're now looking for a plan B," he said. "I'm currently on state disability under $1,000 a month. What do I do at this point?"
Parkmerced permanently moved the couple from their previous apartment to a new one. He also has the support of supervisors Katy Tang and Norman Yee, whose offices are working together to help him rebuild his life.
The two offices have sourced a bed and several gift cards from Trader Joe's and Safeway to aid the couple. 
Jen Low, one of Yee's legislative aides, also started a Youcaring fundraiser campaign for Crawford. The office is hoping to raise $5,000. 
They are also looking for these items:          
Clothing Furniture Food

Gift cards for Trader Joe's, Safeway

Transportation
In the meantime, Crawford is taking each day as it comes, moment by moment. 
"Having to start from scratch is devastating. I've never been in such a crisis in my life. This is something that no one can prepare for," Crawford told us. "I'm just thankful that I got out alive and my life was spared."

To make a donation, visit the Youcaring campaign. You can also drop off gift cards or in-kind donations at Parkmerced's Resident Service Office at 1 Varela Avenue.