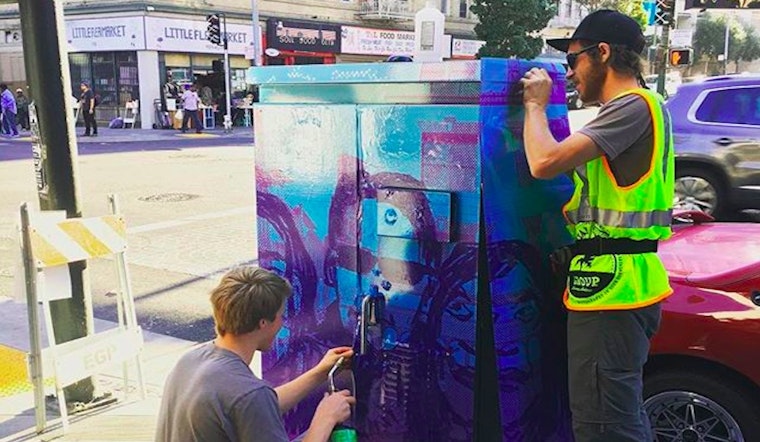 Published on October 11, 2017
Seven Bay Area artists are decorating trash cans and utility boxes throughout the Tenderloin with installations that reflect the neighborhood's diversity and LGBTQ cultural history.

The project's sponsors—the Central City SRO Collaborative, and the Tenderloin Housing Clinic —selected themes for Art Wraps for the Heart of the Tenderloin through a community input process prior to issuing a call for artists, said Enrique Aguilar, director of the La Voz Latina program.
Aguilar was in charge of getting all of the city approvals needed for the wraps to be installed on 22 Department of Public Works trash cans and 20 SFMTA traffic control boxes.
The selected artists are decorating the area bounded by Golden Gate Avenue, Larkin Street, O'Farrell Street, and Taylor Street.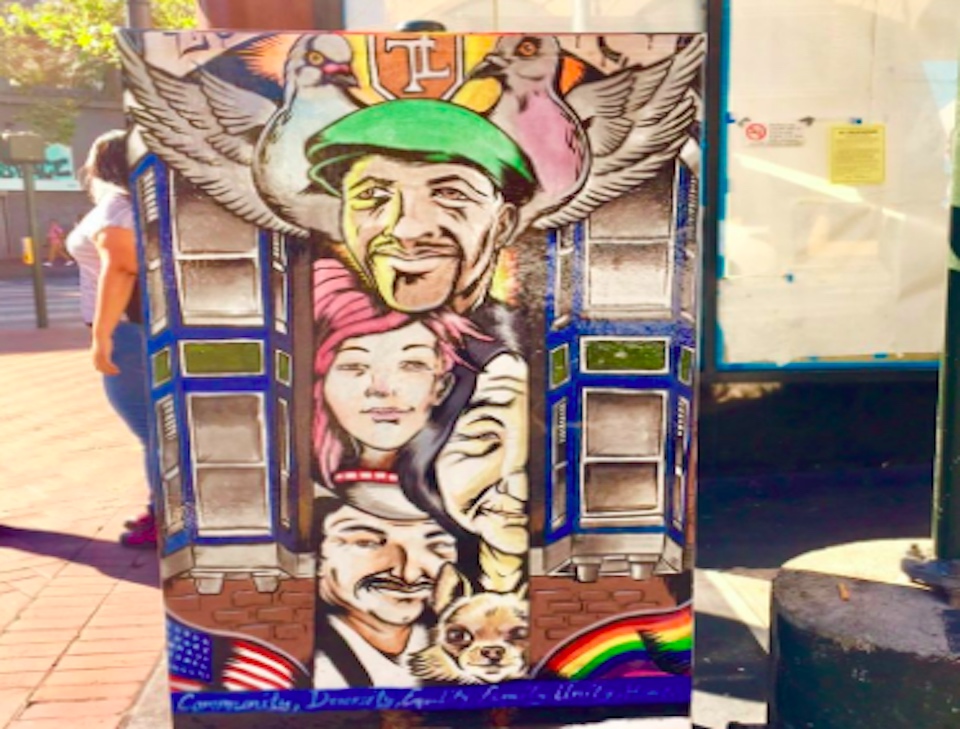 The designs were selected by a panel of neighborhood representatives, including owners of Tenderloin businesses such as Pianofight and and neighborhood residents. 
The artists selected are:
Thanks for the photo #streetartsf! Can't wait to see you all for the tour of these new art wraps on Thursday! https://t.co/uxsFvRwhYX pic.twitter.com/sNr3TKOn4g

— Tenderloin Museum (@TLMuseumSF) October 10, 2017
The artists responded to a open community call seeking submissions that reflected the diversity- related themes selected by the community, Aguilar said. 
Many of the artists will be in attendance at an opening reception on Thursday, October 12th, at the Tenderloin Museum. Anyone interested in seeing the art on the streets can sign up for a walking tour being offered on the night of the opening reception.