Twenty-five green-and-gold public toilets and 114 advertising kiosks across San Francisco could be replaced next year.
Installed 20 years ago, the Art Nouveau structures will be updated with modern "street furnishings," reported John King in The Chronicle.
If approved, the curved features of the public toilets will become right angles, and advertising kiosks, initially built to hold newspapers and magazines, will be converted into digital billboards (three flat panels connected to form triangles).
Instead of green and gold, the new structures would be fashioned from gray metal and opaque security glass set against solid panels.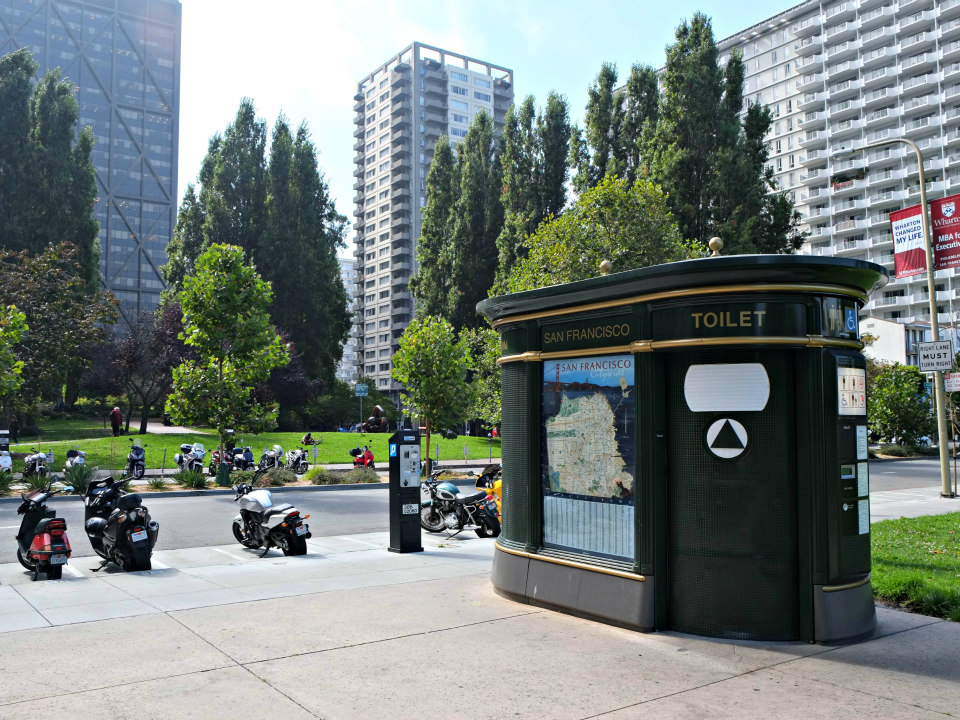 Public Works director Mohammed Nuru said the proposed changes are an opportunity for the city to stop trying to be Paris: "We have an identity of our own."
But not everyone likes the new designs.
Darcy Brown, executive director of San Francisco Beautiful, called the designs "hideous," and District 3 Supervisor Aaron Peskin said he was "less than thrilled" with the new look.
The current kiosks and commodes were installed in the mid-1990s by French-firm JCDecaux. At the time, the company planned to push forward more modern designs; however, residents preferred more traditional design concepts, said a company spokesperson.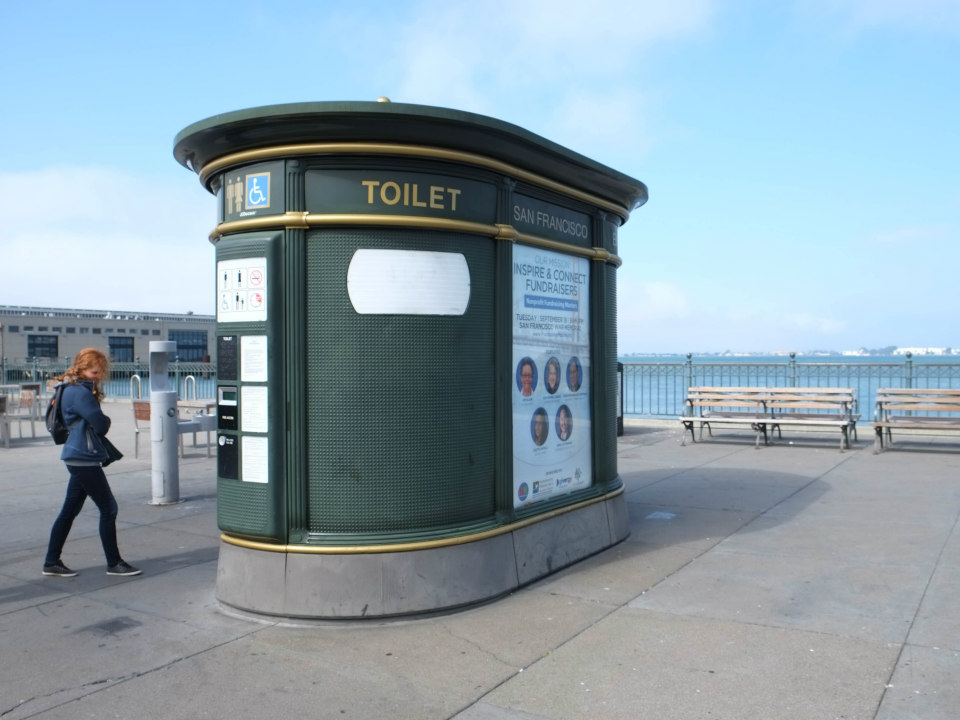 Early last week, the San Francisco Arts Commission approved the changes, and the matter now heads to Planning's Historic Preservation Commission. If approved, the full Board of Supervisors would have final say over whether or not to approve the designs, which would be included in a new 20-year contract with JCDecaux. 
Although specific dollar amounts are being secret during the negotiation process, the new toilets and kiosks are expected to "exponentially" increase revenue.
JCDecaux would employ workers from job-training programs in the city to staff more than a dozen public toilets, ensuring that the spaces aren't vandalized or used for illegal purposes.

According to Roma Design Group, which is working with JCDecaux, the redesign will "reflect a quiet timelessness" that is "minimalist in nature, but with care given to proportion and detail."