On Thursday, Rolling Stone: Stories from the Edge premiered at the Castro Theatre to kick off SFFILM's Doc Stories. 
The documentary features magazine co-founders Jann Wenner and Ralph Gleason, along with contributors like Annie Leibovitz, Cameron Crowe, and local journalist Ben Fong-Torres.
Rolling Stone, which was founded in San Francisco in 1967 by Jann Wenner, recently put itself up for sale. His son, Gus Wenner, told Hoodline that the film's local premiere gave it "a unique resonance, screening in a place where it all began."
At the event, we spoke with Ben Fong-Torres, the magazine's managing editor from its early days. Born in Alameda, he graduated from San Francisco State University in 1966 after studying radio, television and film.
In his role, he helped originate Rolling Stone's tradition of running in-depth interviews, profiling people like Paul McCartney, Marvin Gaye and Ray Charles. In the 1970s, he also hosted local radio talk shows and worked as a rock DJ.
Fong-Torres, who chronicled the intersection of music and popular culture at concert halls like The Matrix, Avalon Ballroom, and The Fillmore, said that while he's lived in the Castro for more than three decades, he still has a deep connection to the Upper Haight and believes it still has the same heart and spirit from his youth.
Of the magazine's very first location at 746 Brannan St., "it wasn't 'SoMa' yet," he said. "It was just this warehouse industrial section on Brannan and 7th Street, and the most distinctive thing about that block was that we were across the street from a slaughterhouse."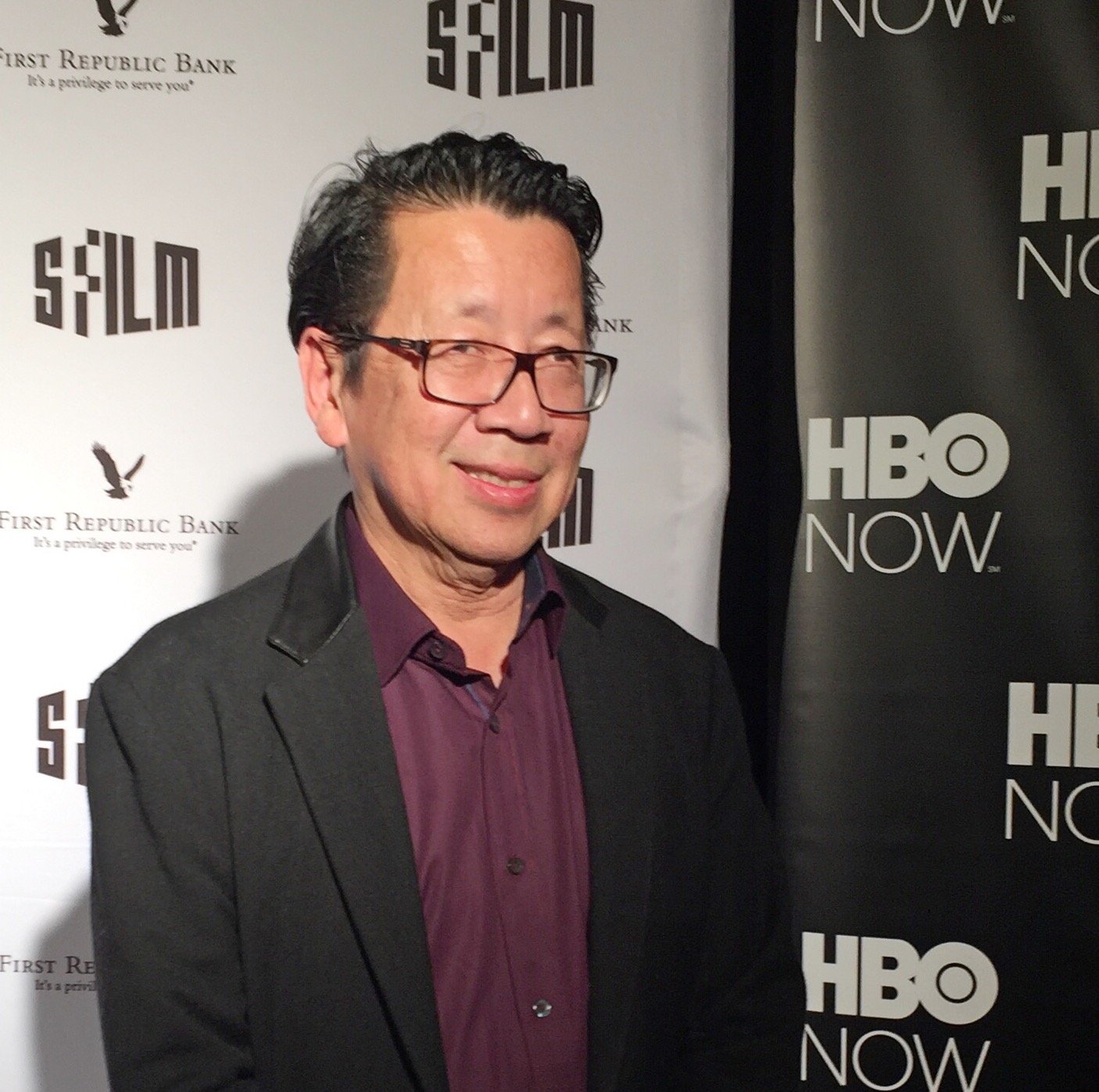 A few years later, the magazine relocated to 3rd and Townsend St., which Fong-Torres said was "a more proper office." In 1977, however, Wenner moved the entire company to New York City, stating that the magazine's birthplace was "a provincial backwater," The Chronicle reported.
Although Rolling Stone maintained a San Francisco editorial bureau until the early 1980s, it finally departed the city in 2009 after closing an advertising sales office that employed three people.
When we asked who was the most interesting local character he encountered, Fong-Torres named Wavy Gravy, an entertainer and activist.
"He is someone who epitomized the spirit of the 60s, the Summer of Love, and all the craziness," he said. "Wavy Gravy is the guy and he's still here."
Fong-Torres was depicted in Almost Famous, a 2000 film about teenage journalist Cameron Crowe who freelanced for the magazine in its early days.
In one scene, his character suggests that Crowe use a "mojo" to transmit a story from New York to San Francisco. Fong-Torres said the incident actually occurred, but the 1970s version of a fax machine didn't actually take 18 minutes per page, as depicted in the film.
"It was a speedy four minutes a page, as opposed to four seconds nowadays, but yes, that was the real thing, and we relied on it to transmit stories from one part of the country to Rolling Stone," he confirmed.
Rolling Stone: Stories from the Edge Part 1 is playing on HBO on Monday, November 6th at 6pm.