Representatives and architects from the team of developers selected to build housing at Balboa Reservoir will lead an informal tour of the 17-acre lot on Saturday, December 2nd.
A Planning Department announcement states that the tour will be a chance to discuss "potential locations of the proposed large park, new pedestrian connections to the surrounding neighborhood, and the proposed new housing, along with a possible childcare center, dog play area and other community amenities."
In August, the city selected a proposal by AvalonBay and BRIDGE Housing to build 1,100 units on the city-owned land, currently used as a parking lot for City College of San Francisco's Ocean Avenue campus.
Joe Kirchofer, a vice president at AvalonBay Communities, said there's "no set agenda" for the tour.
"The tour will be a chance for interested community members to chat directly with our design team, and to hear some of the ideas and inspiration behind our current development proposal," Kirchofer said.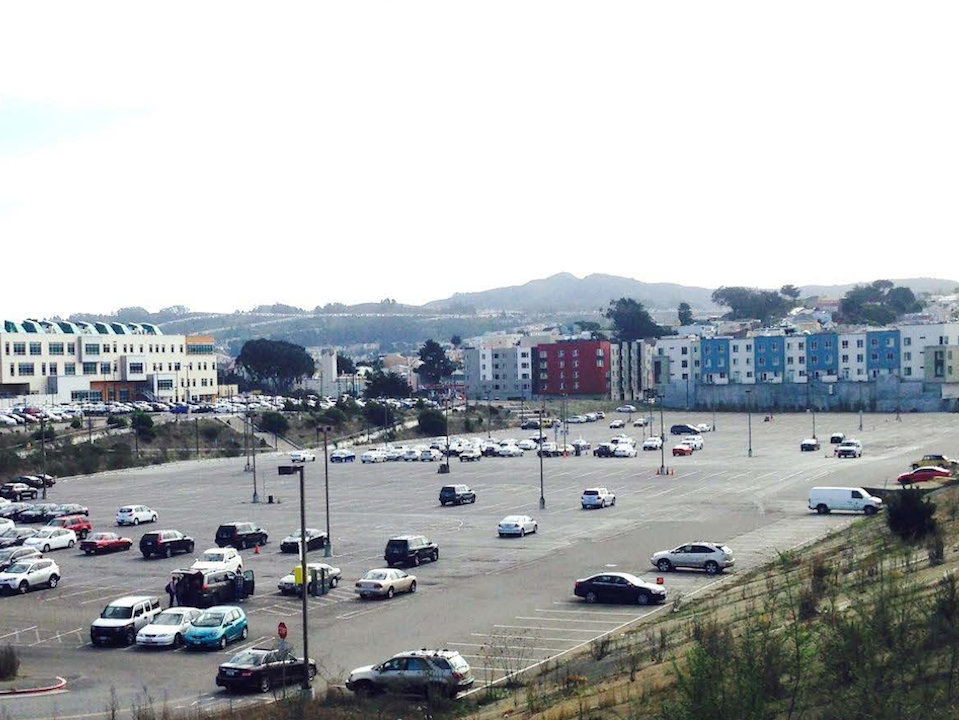 The tour is part of the developer team's iterative design and outreach process, which is expected to last throughout 2018, according to Kirchofer.
"We are eager to hear what input and ideas people will have as we look at the site from a variety of angles and vantage points," he added.
The city's Request for Proposals calls for at least four acres of open space, a height limit of 65 feet and 50 percent permanently affordable units—18 percent low income, 15 percent moderate income and 17 percent moderate or low income.
The team has spent the past several meetings of the Balboa Reservoir Community Advisory Council "digging into the details" of the development team's proposal.
A timeline for the project estimates that the Environmental Review process will extend well into the next decade.
Attendees should meet at Philz Coffee (1110 Ocean Ave.) at 10am on Saturday, December 2nd.

This article was published in partnership with the Ingleside-Excelsior Light.