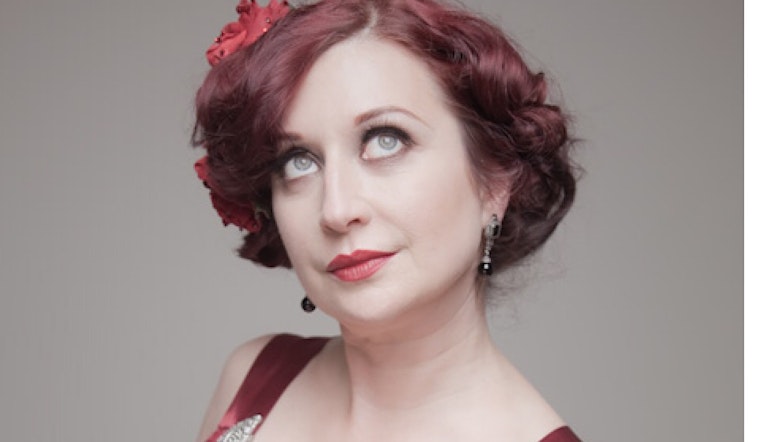 Published on November 30, 2017
Suzanne Ramsey, also known as Kitten on the Keys, has had a varied career: the Bay Area native, who plays piano, accordion and ukulele, has performed with Courtney Love, gigs regularly in dive bars and venues around town, and has toured in Europe.
"I was born in Walnut Creek and raised in Lafayette to a lower middle class family," Ramsey told Hoodline.
"My mom sang for the Lord and my father was a teacher and a jazz drummer at night." Despite modest means, "my dad was an audiophile and we always had awesome stereos and lots of great vinyl."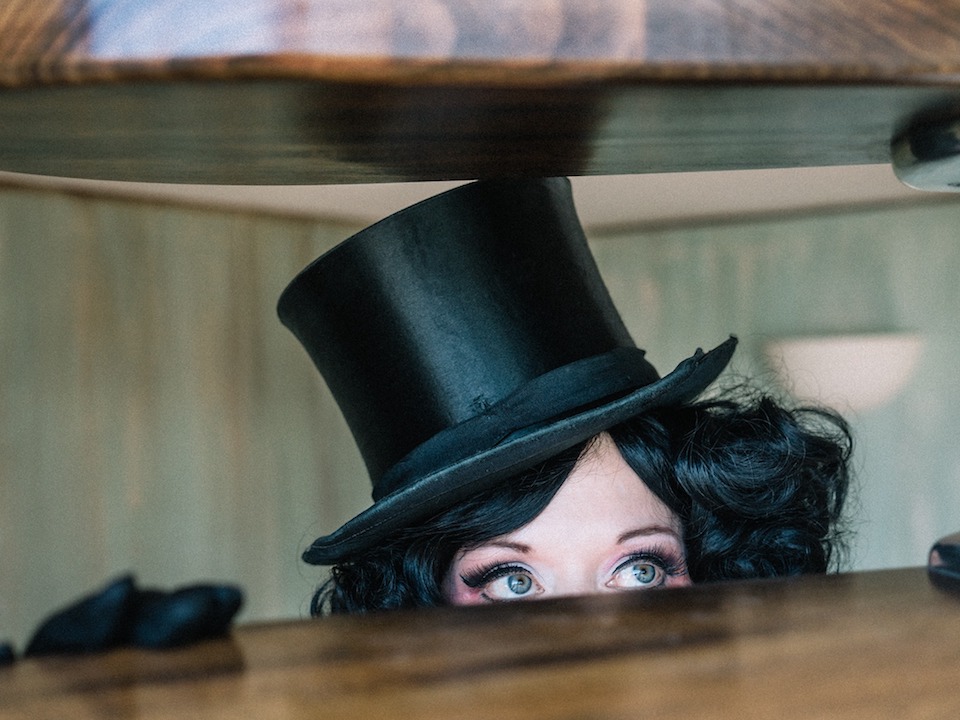 Arriving in San Francisco in 1981, she played in a couple of "all-girl bands that played some of the original punk clubs from the day" and worked in a vintage clothing shop frequented by The Cockettes, an avant garde Haight theater group.
After collecting "a bunch of naughty '20s sheet music," she began performing for burlesque dancers and drag queens before crafting her own stage persona. "In the late 1990s, Kitten on the Keys was born, playing the dirtier side of the flapper era," she said. 
"I started writing silly songs and eventually toured with burlesque acts across the US and Canada and eventually Europe."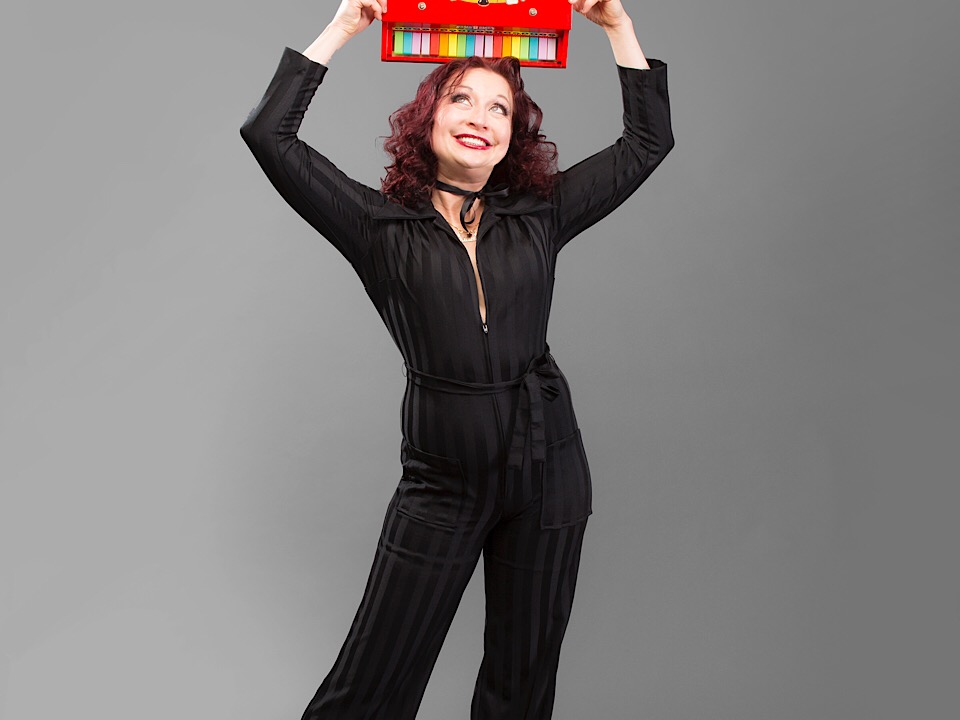 An established presence on the local music scene, Ramsey has "a few piano benches I sit on regularly about town," including The Rite Spot in the Mission, where she's performed for about 18 years. Madrone Art Bar is another hot spot where Ramsey said she's found an appreciative fan base. 
"I play there twice a month for happy hour and have a few regulars from the Divisadero neighborhood," she said. "I know what songs they like and I always try to sneak them in. I play at the bustling Piano Fight in the Tenderloin once a month before their black box theater shows. That venue is always filled to the brim with theater, dance, improv, sketch comedy, drag, music, and more!"
Among her favorite venues are the Stud and The Oasis.
"I'm so glad the Oasis exists," she said. "Great audiences, fun programming, early cabaret shows, comical theater, late dance nights—they even have a Steinway grand piano I get to play from time to time. The audiences are present, attentive and usually pretty darn delightful!"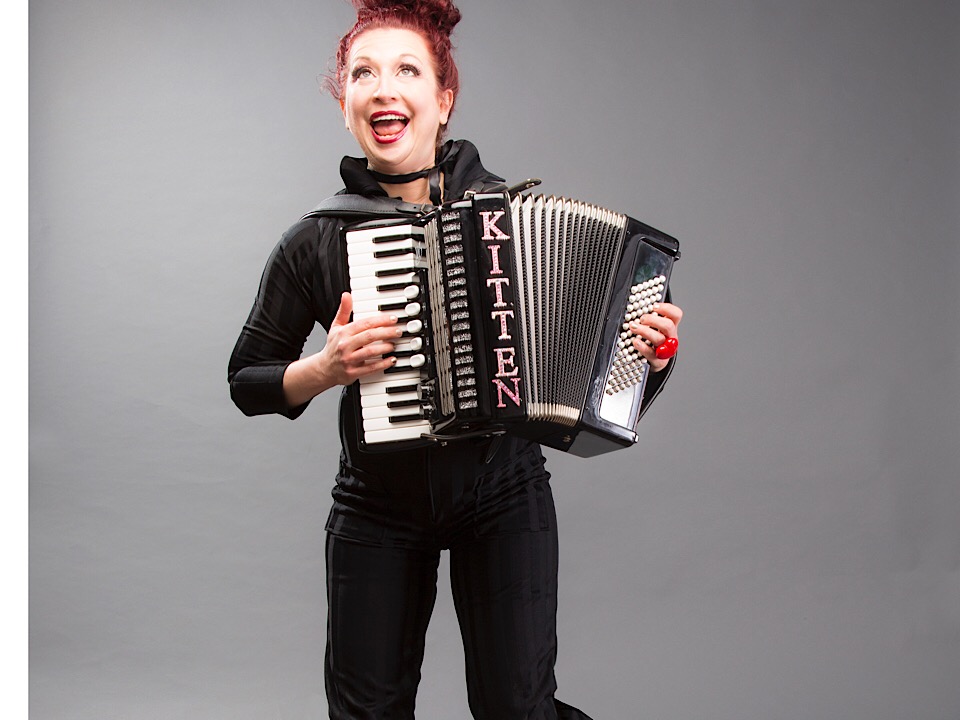 Ramsey acknowledged that life has gotten a lot harder for Bay Area freelance performers in recent years. "I love San Francisco, but it's been really challenging the last couple years to hustle up gigs," she said.
"The entertainment scene has changed. Music venues and rehearsals studios are closing to make room for housing. Audiences don't go out like they used to. You can stream almost anything these days on a screen, so why leave home?"
Like many other longtime residents, she's also concerned that the city is drifting far from its "colorful history" as a bastion for creative, eccentric people.
"Although this has been my home since 1981, I am starting to feel like a stranger who doesn't belong. I think the current culture of San Francisco likes the idea of artists and musicians, but doesn't nurture them they way they should. As I have said in a previous interview, 'I feel like a potted plant but if you don't water me, I'm gonna wither up and die.'"
In spite of these issues, Ramsey still finds solace in her neighborhood.
"I love where I live—the Outer Sunset," she said. "It's so close to the ocean. Due to global warming and gentrification, I sometimes feel like I live in a beach resort. I love the clean air, the sound of the waves, fog horns, the bad ass  squawky ravens, sand dunes, walks in Golden Gate Park, my neighbor's succulent garden, actual sunsets, Devil's Teeth Baking Company, and collecting sand dollars."
Ramsey said she hopes the city will strive to help artists remain creatively vibrant—and help them stay in their homes. "If I were to lose my housing, I could never return here," she said. "That next apartment would be almost impossible."
Despite a shrinking creative community, Ramsey said she's optimistic that the city's art and music scene can be saved.
"But San Francisco better act fast," she warned. "My creative friends are rapidly leaving. We need these bright lights to continue San Francisco's colorful eccentric legacy."