New York-based Spacious is now offering co-working space in five locations across San Francisco.
"We have a partnership with local restaurant owners who don't otherwise use their space before dinner service in the evenings during the week," said Preston Pesek, the firm's co-founder and CEO.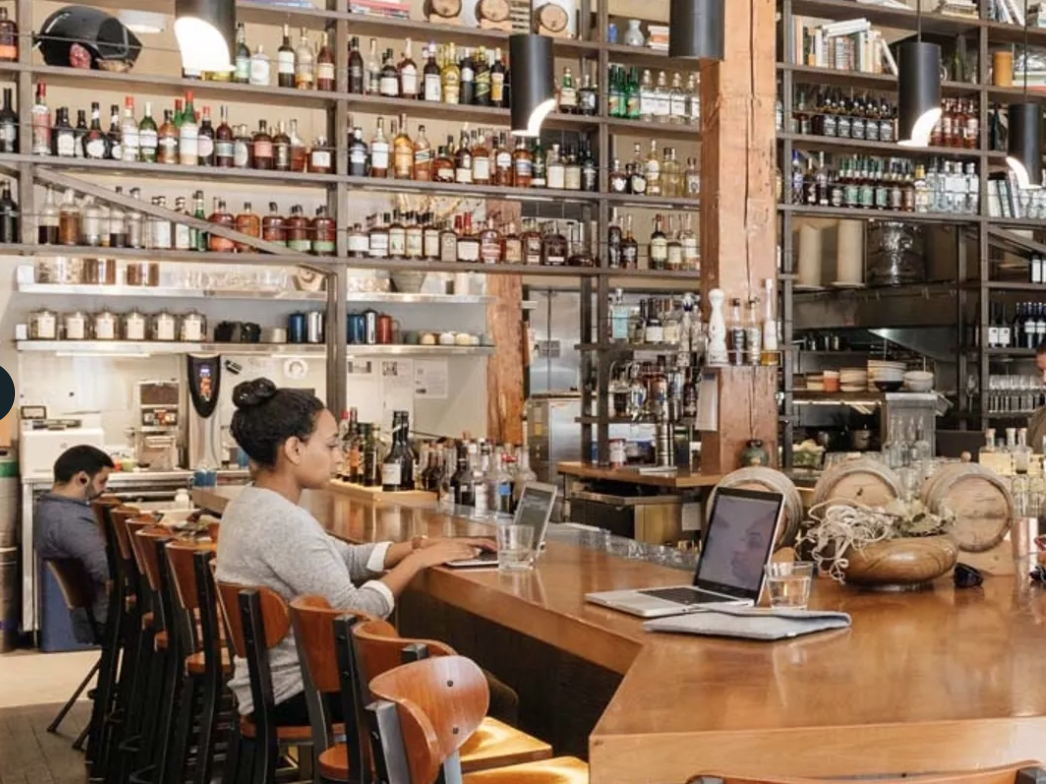 The company, which has 15 locations in New York, launched on November 13th at Alta, Finn Town, Park Tavern, Press Club and The Elite Café.
Because Spacious isn't a retailer, it's not subject to the city's rules governing chains that have more than 11 locations, said Gina Simi, a spokesperson with the Planning Department. 
Pesek said the company is in talks with Planning about the potential need to obtain additional permits to operate in established restaurants, but "we don't foresee a problem there," he said. "It doesn't appear to violate the building code as we see it."
Because people commonly conduct business in eateries, "what we're doing is not dissimilar to what's already happening in a restaurant," said Pesek. "The fact that someone would open up a laptop at an otherwise empty restaurant table doesn't represent a use change in our opinion."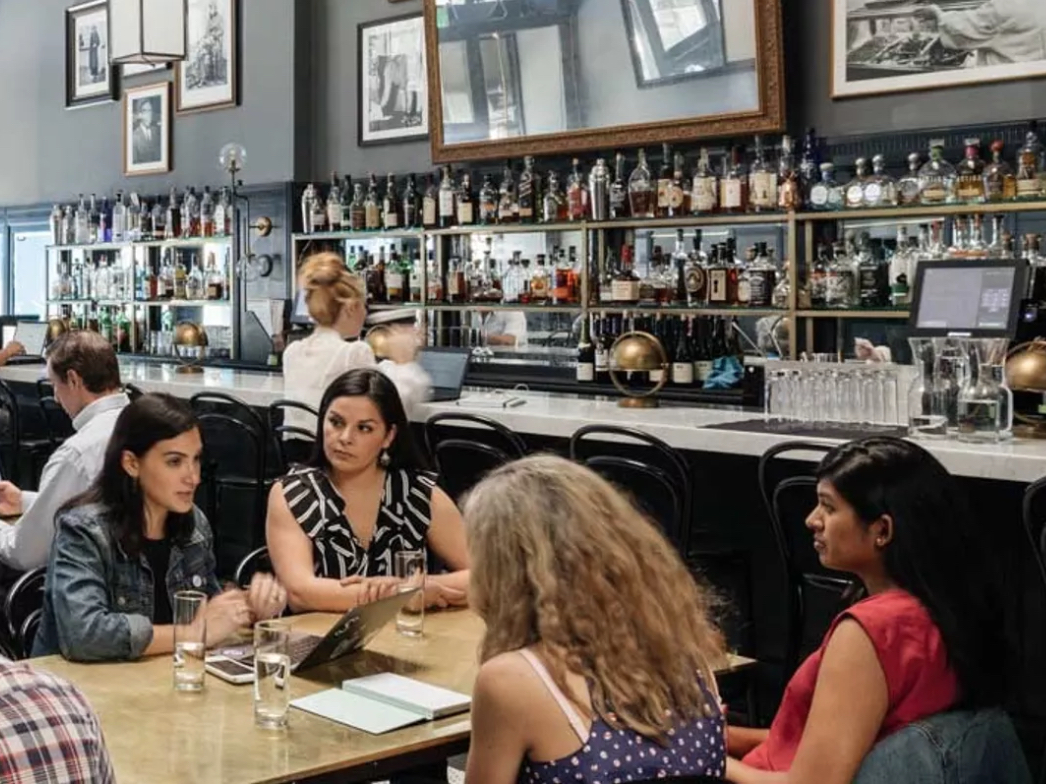 When Hoodline asked Planning about the issue, Simi said "the use of these restaurants as co-working or office space is not considered an accessory use" because the service Spacious provides is "independent of the operation of the restaurant."
If the company wanted to add a second principal use to a restaurant's premises, additional permits would be required, she said, but "depending on the zoning, it may either require a Conditional Use authorization, or not be permitted at all."
As of this writing, Spacious hasn't officially submitted any applications, said Simi.
In a statement posted on Spacious' blog, Pesek and co-founder Chris Smothers said their "goal is to provide a network of stylish, walkable workplaces that will help to reduce the pain of commuting across the city and the greater Bay Area."
For $95 per month, members can access any Spacious location, which includes free coffee and tea, guaranteed high speed wi-fi, power outlets, along with quiet spaces to take a phone call or meet. Starting in January, the company will offer annual and quarterly plans.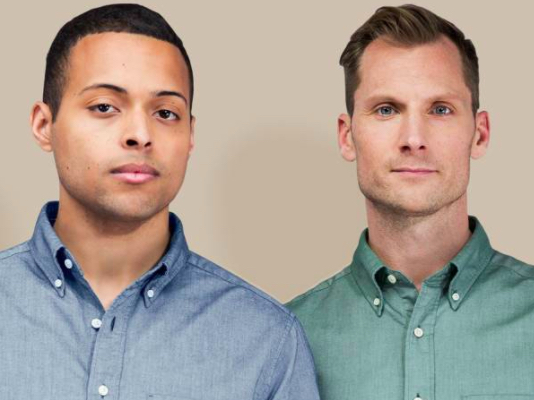 According to Pesek, renting a shared space through WeWork costs at least $300–$400 each month, which makes Spacious "a compelling value proposition."
Unlike a café, Spacious workspaces play music from "a work-friendly playist that's not intrusive or loud," said Pesek. "People find it an easy place to focus for long periods of time without being interrupted by either table service or too much noise."
Because so many customers spend time in New York and San Francisco, expanding here made sense, said Pesek. "The kinds of users that have adopted Spacious in New York are the kinds that travel from city to city frequently," he said.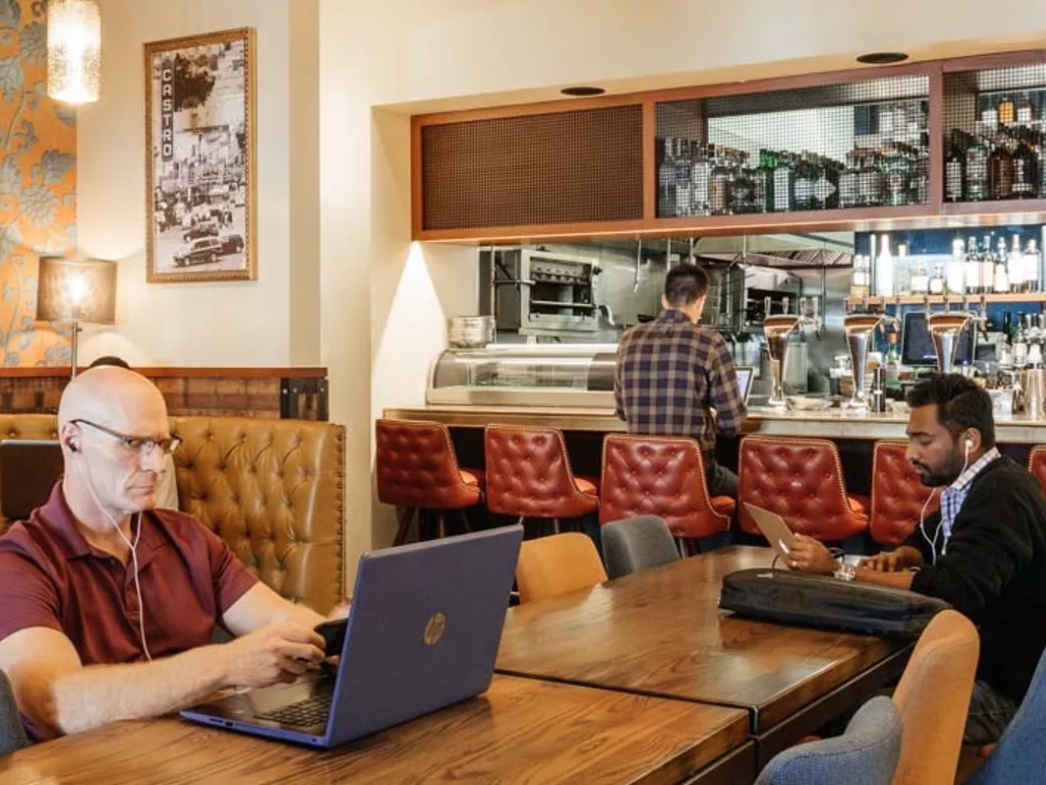 The company plans to announce additional San Francisco locations early next year, with a goal of connecting "the entire Bay Area." For 2018, five more cities are on Spacious' expansion list, said Pesek.
Finn Town's Director of Operations Katrina Parlato told Hoodline that Spacious boosted foot traffic and "has definitely brought in many faces."
Press Club Co-Owner Andrew Chun said the partnership has the potential to bring in new customers while lowering his financial overhead. "You pay rent 24 hours a day, 7 days a week and you're only open for a small portion of that time," he said.
"We're hoping it generates some revenue and utilization without having to do something that doesn't make sense, like opening up a wine bar at 10am."