Most buildings in the Mission top out at around 40 feet, but at Folsom and 19th streets, an incongruous 7-story brick structure in the middle of a parking lot looks down on its neighbors.
The San Francisco Fire Department Division of Training uses the facility at 2310 Folsom to teach first responders everything from search and rescue operations to ladder training.
Jeff Columbini, SFFD's assistant deputy chief for the training division, told Hoodline that his department conducts 80 percent of its training at a facility in Treasure Island, but the Folsom Street facility is always in use.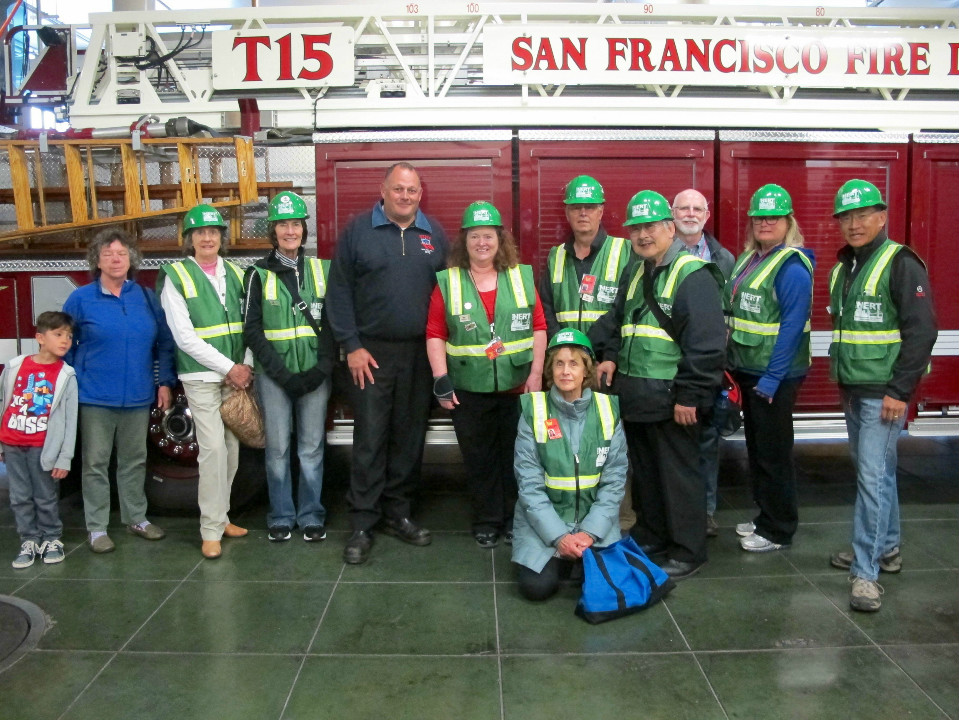 Firefighters use the site to keep their skills sharp, but probationary officers—first-year members of the department—go through 20 weeks of classes to complete their training.
"We use our tower, where we can use our aerial operations to basically train to get our people to and off the roofs and also [conduct] rescues from windows," said Columbini. "We [also] do a lot of pump operations with our engines."

Since firefighting isn't a traditional 9-to-5 job, Columbini said department members often practice in the evenings.
"Even on the weekends, the chiefs will bring companies down to practice so it's pretty much a seven day week operation," he said.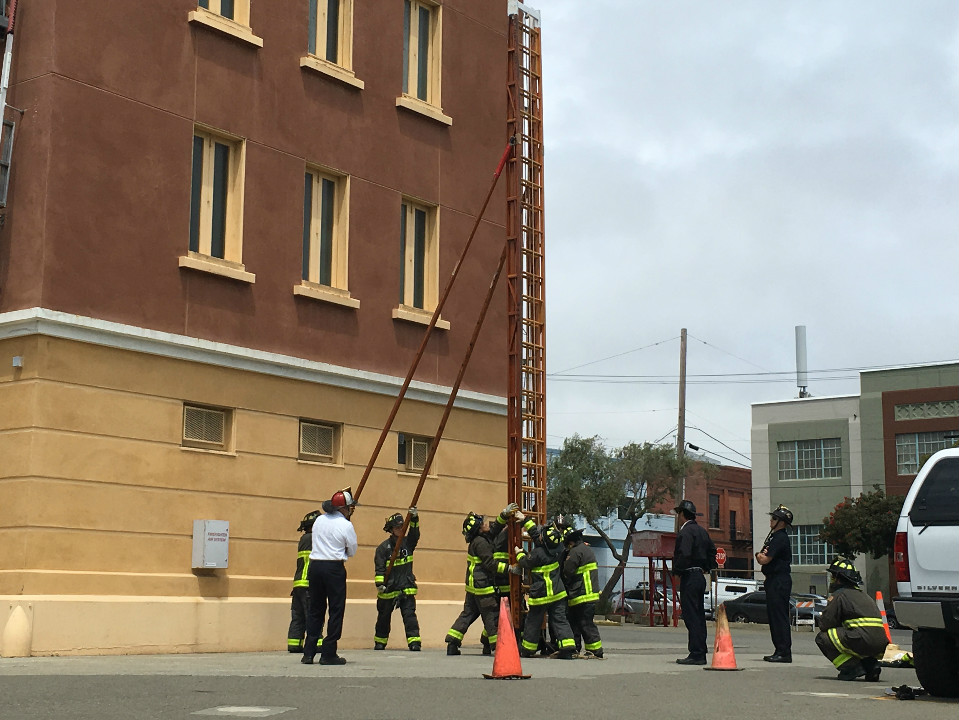 Along with SFFD training, the site is also used for the Battalion Chief's Academy, training for the city's Neighborhood Emergency Response Team program, and is even rented out by state agencies.
NERT members are civilians who receive training in public safety by members of SFFD. In the event of an emergency, they're expected to use their skills and training to assist members of their community by supplementing first responders.
Of 1,000 people who take NERT classes, program coordinator Lieutenant Erica Arteseros said about 300 people continue with their training. At Folsom Street, participants can take communication classes, where they are taught to use hand radios and Twitter.
"The hand radio is very traditional and reliable but it's also very niche—where Twitter is now more broadly used and has been robust in a disaster environment," said Arteseros.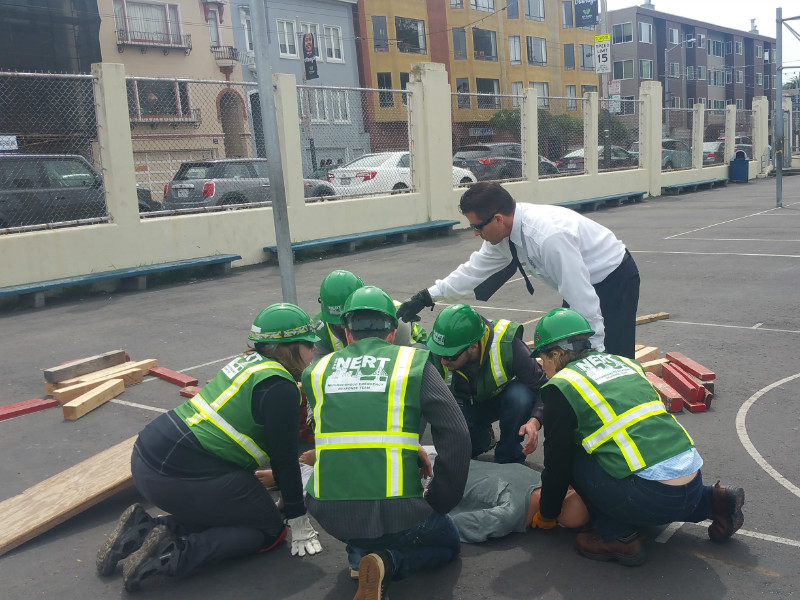 Each 20-student NERT class that trains at the Mission facility studies SFFD's radio codes and procedures for reporting to the department's command post. Attendees who are proficient at using Twitter are instructed on how to gather information on the platform that can be relayed to department personnel.
The tutorial was so good that FEMA took notice and invited the volunteers to present their work, said Arteseros. Here's the online version for those who missed the presentation.
NERT volunteers in good physical condition are allowed to participate in firefighter support drills with Arteseros' approval.
For more information on becoming a NERT volunteer, email [email protected], or call Arteseros at 415-970-2022.