For many years, Alice Chalmers Playground has been known for its cracked basketball courts, dirty bathrooms and rusting fences.
The Outer Mission park and playground was identified as the worst-maintained park in San Francisco, according to an annual report released by the Controller's Office.
"Notably, every feature at [Alice Chalmers] scored lower than the corresponding citywide average and in many cases it was much lower," the report concluded.
Now, decades since the park has received significant upgrades, the city is making additional improvements expected to raise the park's score in years to come. Still, some advocates are concerned that Rec and Park's plan to rent the Alice Chalmers clubhouse to the YMCA will leave the community space largely inaccessible to the general public.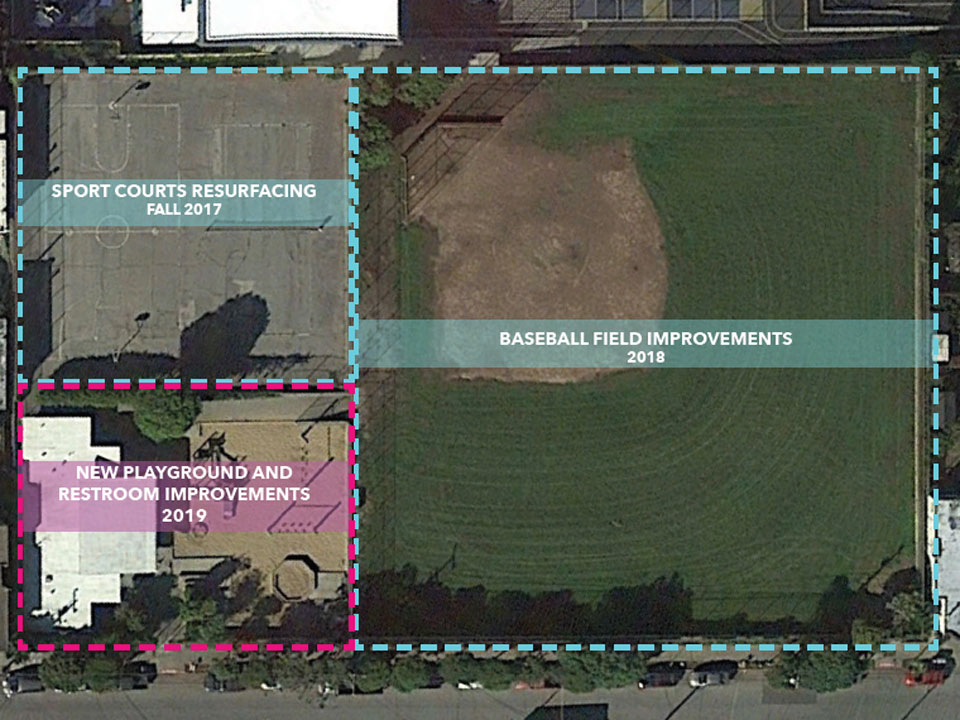 On Saturday, December 16th, Groundworks Office, a landscape architecture firm, held a third and final community meeting to finalize designs for a new playground funded under RPD's Let'sPlaySF Initiative, a program to replace 13 of the city's failing playgrounds.

"Our goal is to design a fun and innovative playground that doesn't look like it was dropped from a catalog," said Brennan Cox, a landscape architect with Groundworks Office.
The project has a total budget of $3 million to design and construct a new playground and fix the bathrooms at the park.
The project is expected to be completed in late 2019, according to RPD, but the new playground isn't the only improvement lined up for Alice Chalmers.
Crews finished resurfacing the basketball and tennis courts in early December and the grass baseball outfield will be replanted and receive a new irrigation system in 2018.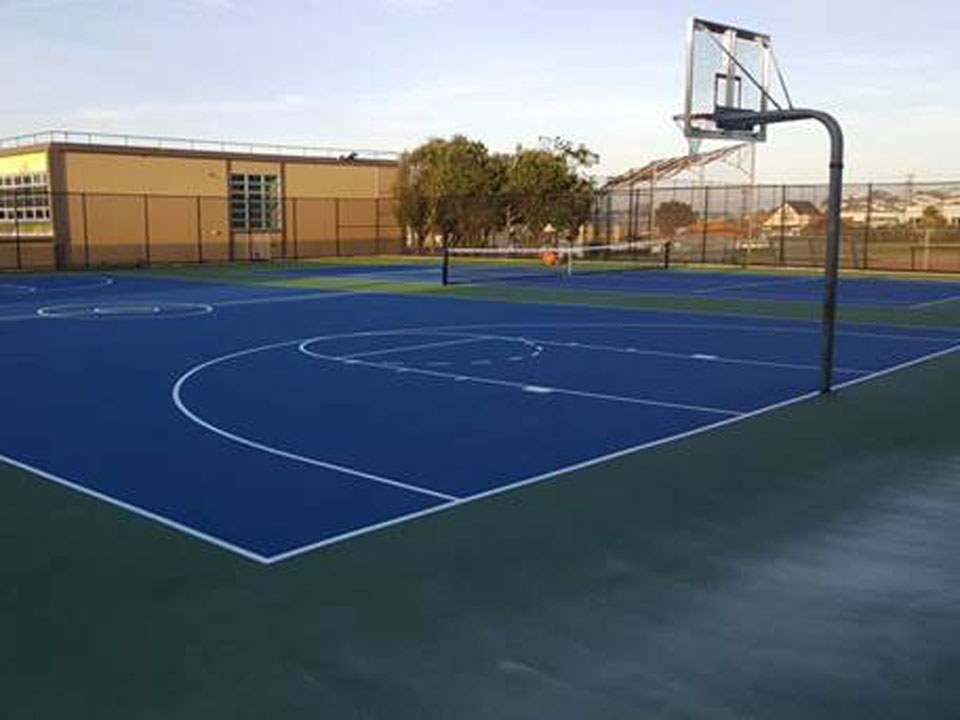 Lastly, RPD is in discussions with the YMCA to secure funding to renovate and possibly rent the Alice Chalmers clubhouse, said agency spokesperson Connie Chan.
"The department is working closely with YMCA to make improvements to Alice Chalmers clubhouse with the goal to provide affordable childcare for the community," Chan stated.
But the idea of renting the clubhouse brings back bad memories for some residents.
In 2010, faced with a $12.4 million budget deficit and a shortage of 260 staff, RPD began to rent some of its 42 clubhouses to RPD-selected nonprofits to save money on staff time and earn revenue by renting the properties, according to a blog post by Phil Ginsburg, RPD's General Manager.
"With unlimited resources we would program all of our neighborhood clubhouses (indeed, all of our facilities) twenty-four hours a day, seven days a week, 365 days a year," Ginsbrg said at the time.
"Unfortunately, that is not the climate in which we operate and we must make smart choices that best leverage our current staffing and resource constraints."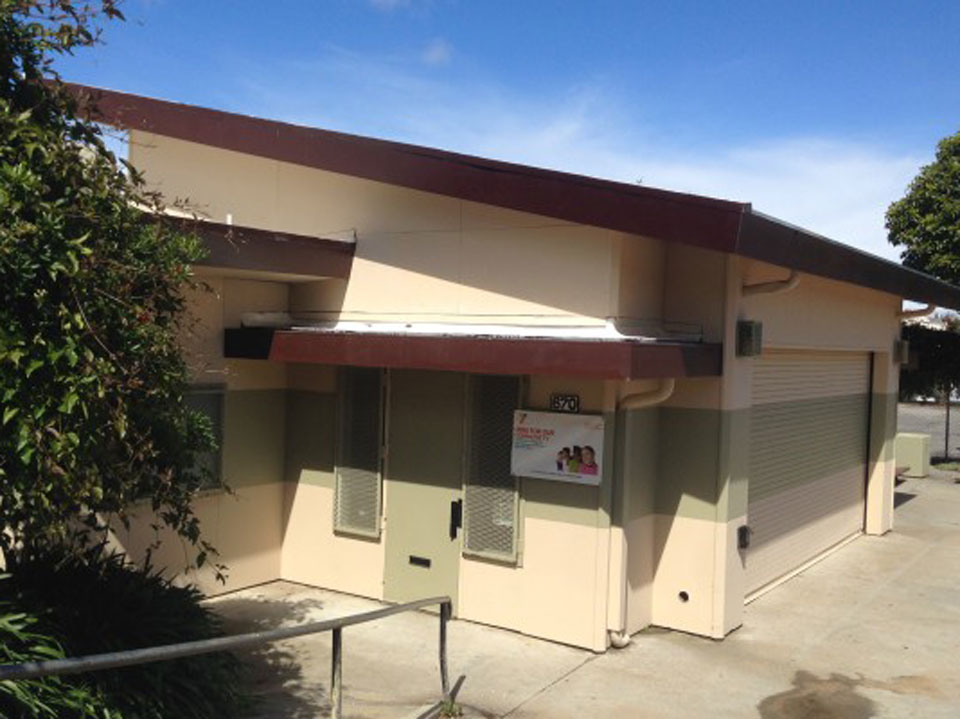 Seven years later, Linda D'Avirro, a longtime District 11 parks advocate, says renting the clubhouses failed to bring in much money and reduced the community use of the clubhouses, especially at some of the district's worst-maintained parks.
While the practice of renting the small spaces seemed like a temporary belt-tightening measure, the practice has lasted at many clubhouses.
"By leasing [Alice Chalmers clubhouse] to the YMCA, it again takes it away from RPD staff who want to offer community programs for everyone and reopen the clubhouse for the general public," D'Avirro said.
Although clubhouses can be reserved online, an RPD document presented to the Parks, Recreation and Open Space Advisory Council shows that spaces staffed by the department were much more likely to be used for community events than those rented to nonprofits.
Between September 2015 and September 2016, Cayuga and Crocker Amazon, both RPD-run clubhouses, were used for 457 and 276 hours of community access respectively, according to the RPD document.
By comparison, Alice Chalmers, Excelsior and Merced Heights –– the three rented clubhouses in District 11 –- provided little-to-no community access hours throughout the year.
The Alice Chalmers and Excelsior clubhouses were used for zero hours of community service, while the Merced Heights clubhouse, which is leased to Youth First for afterschool programs, was used for a total three hours of community access.
This article was published in partnership with the Ingleside-Excelsior Light.