Tomorrow afternoon, anti-violence advocacy group United Playaz is holding an interfaith vigil for victims of gun violence, in partnership with the Brady Campaign to End Gun Violence.
The event, which takes place at St. Dominic's Church (2390 Bush St. at Steiner), at 2pm, precedes a gun buyback at United Playaz' SoMa headquarters scheduled for December 16th.
"I left the gang because I wanted to live," said Rudy Corpuz, Jr., executive director of United Playaz.
In a 2015 interview, Corpuz spoke to Hoodline about his gang years and his organization's work, but shootings this year in Texas, Las Vegas and at a Potrero Hill UPS sorting facility underscored his determination to get more guns off the streets.
One of the four victims in the June UPS shooting was a friend, Corpuz said.
"I was shocked and hurt when he died. It's important to get these guns off our streets—when you save one life, you're saving a whole universe."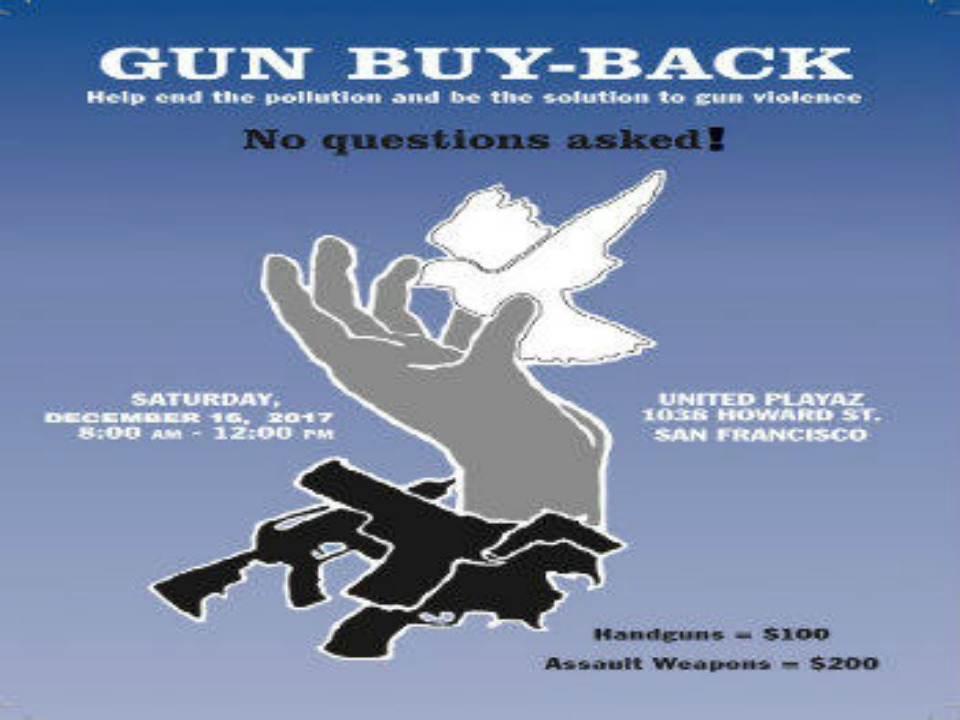 Glen Holden, 67, works with Corpuz at United Playaz. Himself a former gang member from the Excelsior and Mission districts, Holden served 45 years in prison for killing a man. 
"I was a violent little dude," he recalls. "I wanted to be a thug. I was a gang leader—I probably pulled along other little guys into the gang life."
Holden's prison record began at age 11 when he stole a car. A series of arrests—including one for assaulting a police officer—followed. While incarcerated, he killed a man, stretching a short sentence to 45 years. "I thought I'd never get out of prison," he recalls. 
Holden said that he's thrilled to have been given a second chance. "It's a blessing that I'm out here, sharing my story with the youth," he said. "I want them to make better choices."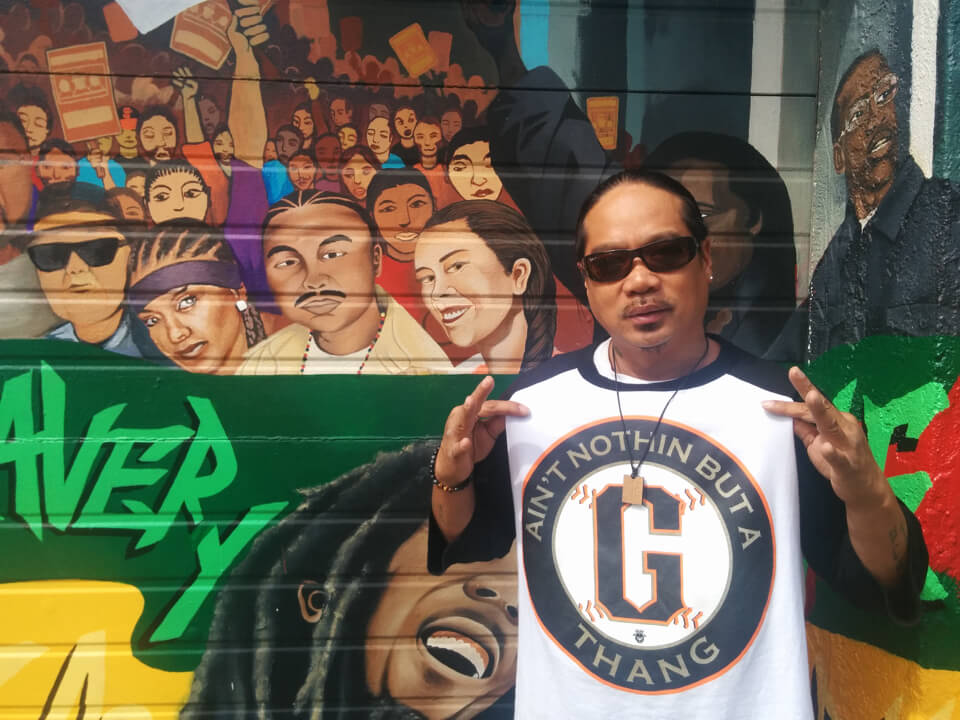 On January 12th, Holden will be released from parole. "That's my new birthday," he said. "I now work with guys getting out of prison, helping with their re-entry into society."
He said he hopes people who have guns in their homes will participate. "One in three homes with kids have guns," he said. "Everyone has a story." His own sister committed suicide with a loaded pistol that was in the house.
"So many weapons get stolen out of vehicles, and out of homes," Holden said. "Those are the guns that are used to kill. Get those guns over to us and get some extra money for Christmas."
The group is offering $100 for handguns and $200 for assault weapons. No questions will be asked, and weapons that are turned in will be melted down.
"This is our sixth buyback," Holden said. "So far we've gotten 700 guns off our streets."