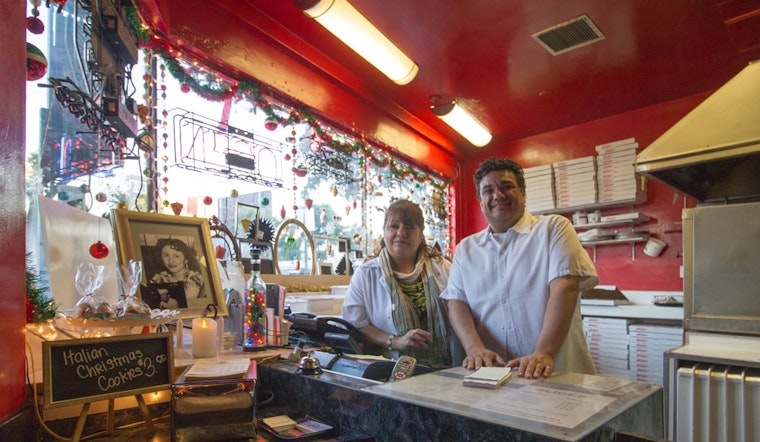 Published on December 19, 2017
Little Joe's Pizzeria—an Excelsior restaurant that's served generations of local families—was awarded recognition as a Legacy Business last week by the Small Business Commission.
The Legacy Business Historic Preservation Fund, passed by voters in 2015, was created to provide grants to longtime neighborhood small businesses and their property owners, if those owners extend ten-year leases.
Little Joe's was founded by Joseph Russo in 1958 after Russo's father, the owner of a North Beach restaurant, suggested that his son try starting his own restaurant.
After Fred Rodriguez, Sr. purchased the business in 1972, he opened a second restaurant, Little Joe's No. 2, which offered both Italian and Mexican food to serve the neighborhood's diverse population and honor the family's Mexican heritage.
When the family closed the second restaurant, located at 5999 Mission St., the Mexican dishes, based on recipes by Fred Sr.'s wife Gloria, came back to the original location.
The restaurant is now operated by Fred and Patti Rodriguez, two of four children of Gloria and Fred Sr. Today, The Mexican, which originated at Little Joe's No. 2 years ago is still a customer favorite.
On Monday, a woman called to order the specialty pizza, which is topped with refried beans, cheese, homemade chorizo sausage, tomatoes, onions and jalapeños.
"She goes, 'I remember when you were down the street,'" Fred told Hoodline. "I thought, wow, I must have been 15 or 16 at the time."
Today, the restaurant serves multiple generations of the same families.

"We see kids grow up and then we see them with their kids. It's pretty neat," Fred said.
In a letter nominating the business for legacy status, District 11 Supervisor Ahsha Safai stated that Little Joe's is the neighborhood's longest-serving pizza restaurant.
"Watching the cooks toss, catch and spin pizza dough is a rite of passage for kids living in the Excelsior," Safai wrote.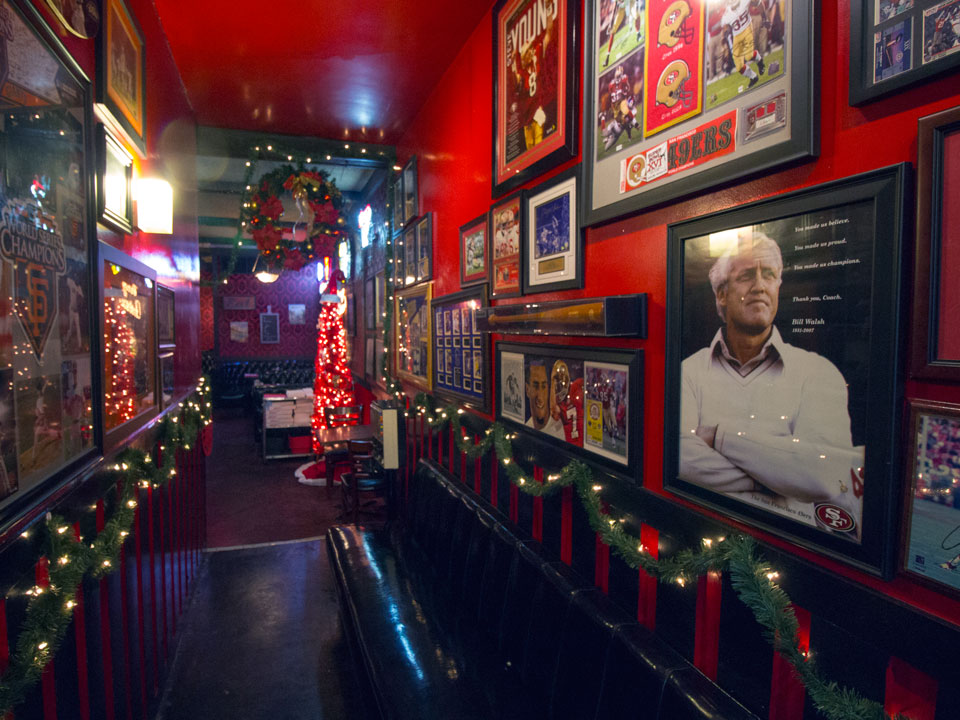 The walls of the restaurant's entryway are covered in pictures from local sports teams, many of them autographed. In the late 1980s, Carlos Santana's band would order delivery to their Lakeview practice space.
Fred and Patti applied for Legacy Business status on the recommendation of Stephanie Cajina, executive director of the Excelsior Action Group.
Cajina suggested that the program could help the business negotiate a longer lease and recognize Joseph Russo, the business's founder and the owner of the building's owner.
The business was a stop on Mayor Ed Lee's final visit to the neighborhood as part of the Excelsior Holiday Walking tour on Friday, December 8th.
Little Joe's (415-333-3684) is located at 5006 Mission St. (between Seneca and Italy).
This story was published in partnership with the Ingleside-Excelsior Light.