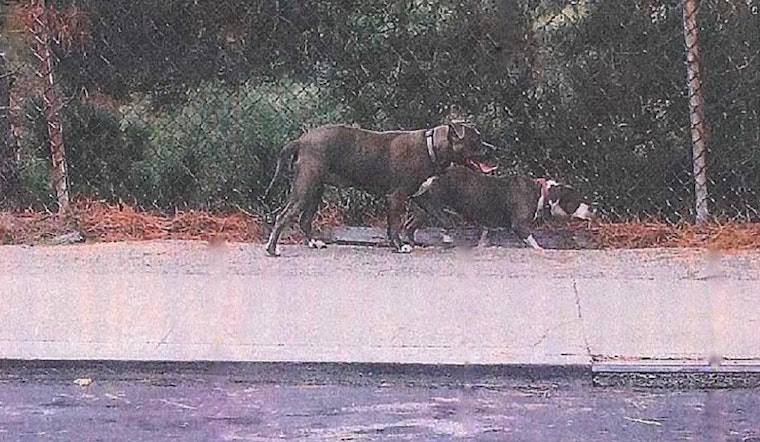 Published on December 06, 2017
Police are seeking two dogs—believed to be pit bulls—and their owner after the animals fatally mauled another dog and injured its owner in Crocker-Amazon.
The attack occurred on November 20th on the 600 block of Brunswick Street (between Lowell and Whittier) when a 52-year-old resident was walking Joey, her chihuahua, on a leash. At around 4:30pm, two other dogs ran towards the pair.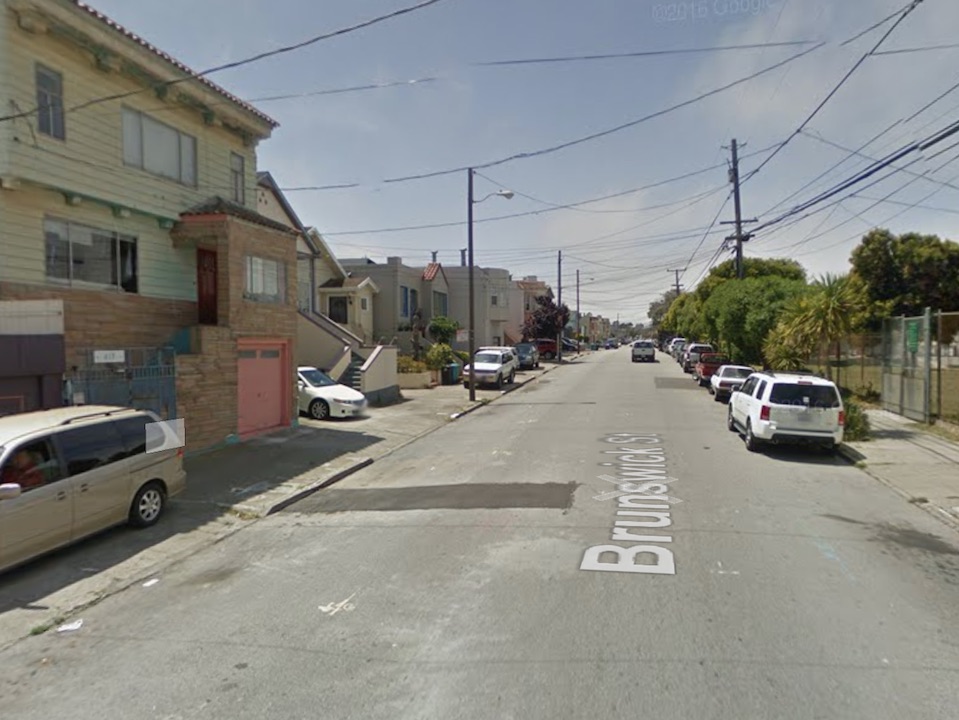 The victim said she picked Joey up to protect him, but the two dogs leaped on her, knocking her to the ground. The dogs then turned on Joey, pulling the victim across the pavement as she tried to hold onto her dog's leash.
After mauling the smaller dog, the animals ran away and were last seen heading eastbound on Lowell Street.
A bystander helped Joey's owner transport him to a pet hospital at 5600 Mission St., where he died. The victim also suffered non-life-threatening injuries during the attack. Police responded to the pet hospital to investigate the incident around 4:50pm.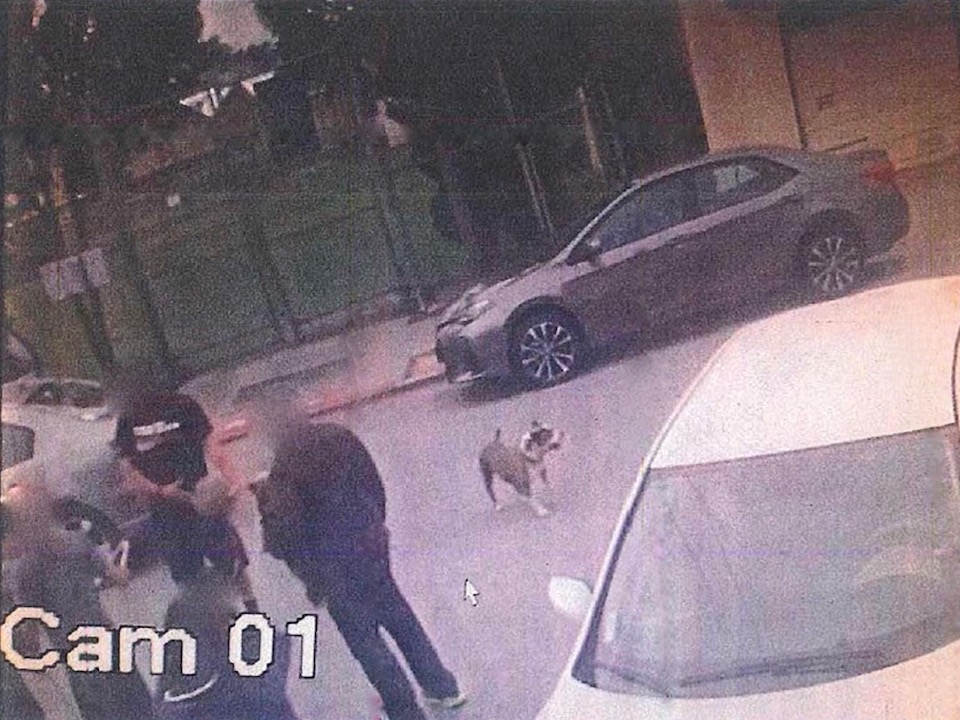 "The sudden and unprovoked attack on the victim and the fatal mauling of Joey indicates that these dogs are a risk to public safety," police officials said in a statement, "and must be seized pending a vicious and dangerous dog hearing."
Police are also seeking the dogs' owner, a man who reportedly left the scene "without expressing any remorse for the attack or providing any contact information."
Anyone who has information about this incident is encouraged to contact SFPD via the department's anonymous tip line at 415-575-4444, or text TIP411 with "SFPD" at the start of the message. They can also call the SFPD Vicious and Dangerous Dog Unit at 415-553-9182.