Tipster Katrina K. alerted us yesterday that Repose Coffee at 262 Divisadero St. (and Haight) might be closing its doors. Today tipster Albertino M. followed up and learned that today was the establishment's last.
"It just happened so fast and with short notice," Albertino said, adding that someone connected to the business told him it will remain a coffee shop, now owned by a Marin-based granola business.
We checked city permits and found a continued limited restaurant use application which was approved last month. The new eatery, Native Twins Coffee, will be headed by Jennifer and Ashley Rubin, identical twins.
The pair are based in Mill Valley and already operate their own business, Native Twins, which sells "gluten-free, handmade granola, free of any junk, made with high quality ingredients in a variety of unique flavors." The Divisadero spot will be their first coffee shop.
When we reached Jennifer on the phone, she confirmed that they will open in a couple of weeks and said they eventually plan to offer more foods, starting with toast.
Early plans also call for touching up the interior cosmetics, but retaining most of the existing decor. Rubin said the Divisadero corridor is competitive, but when she and her sister saw that the location was available, neither one wanted to miss the opportunity.
"It's a good starting place," she said.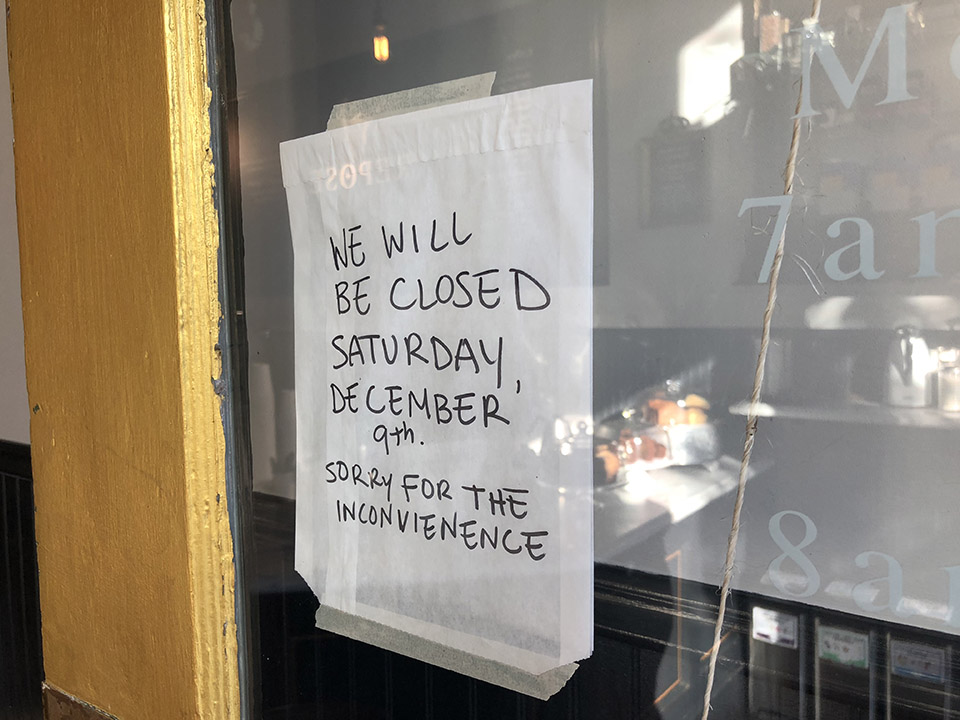 We also reached out to Repose Coffee owner James Grogan, but have not heard back at press time. None of the café's social media accounts revealed details about the closure, and a note on the front door only indicates that Repose will be closed tomorrow.

Repose opened its doors in April 2015 to offer coffee, Rishi tea, Dynamo Donuts, as well as other sweets and savories. As we reported back then, the café's interior space was designed by Sagan Piechota Architecture.
Thanks to tipsters Albertino M. and Katrina K.!
See something interesting while you're out and about? Text Hoodline and we'll try to find out what's going on: 415-200-3233.