Thanks to our network of Hoodline tipsters, we bring you word of a new café set to debut in SoMa, signs of life inside a long-vacated Mexican eatery in the Mission, and other food-related tidbits from around the city. 
Openings
SoMa: Yo-Kai Express (135 4th St.)
Distinguished Hoodline tipster Al M. reports that a new automated ramen kiosk has debuted at the Metreon next to Cafe X, called Yo-Kai Express. The company currently has three other locations at San Francisco International Airport and one in Sunnyvale at Plug-N-Play Tech Center as well. 
Customers can choose between miso or tonkotsu ramen for $9.99 a bowl, 24-hours a day, according to the business' Facebook page. That is, however, until the automated vendor runs out of ingredients. Al said the machine sells out fast but is replenished each morning.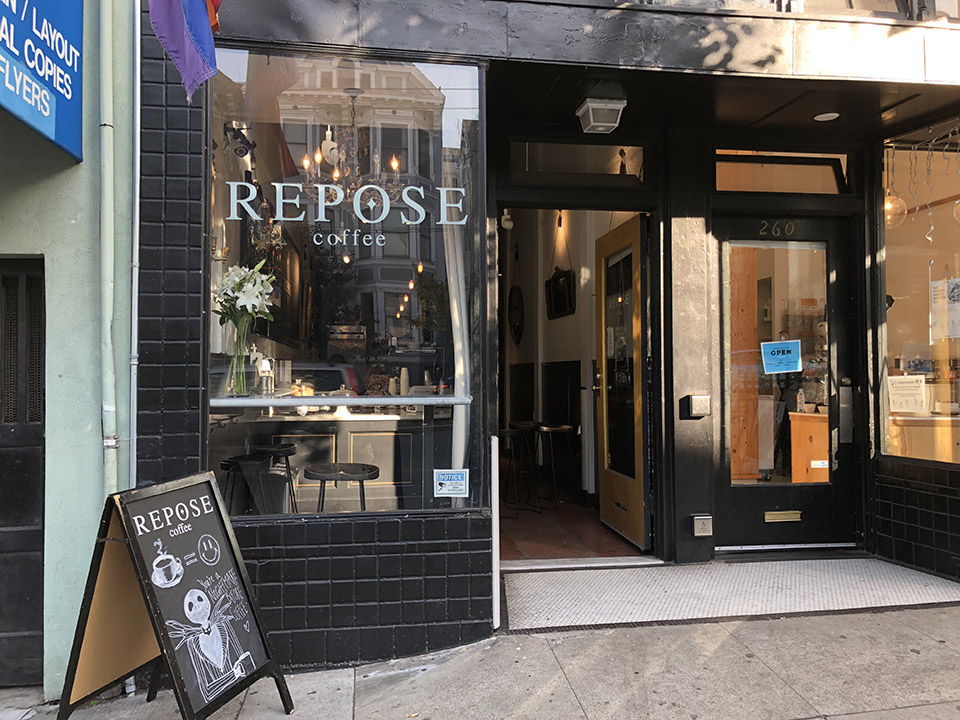 Divisadero: Native Twins Coffee (262 Divisadero St.)
Last December, we reported the shuttering of Repose Coffee and the news that Mill Valley-based natural snack-food company Native Twins—run by identical twin sisters Jennifer and Ashley Rubin—would open its first café at the location.
After some minor renovation work, Al M. said the café is now aiming for a debut this month. When he stopped by recently, he said an employee training session was in progress and the space is "slowly coming together."
Updates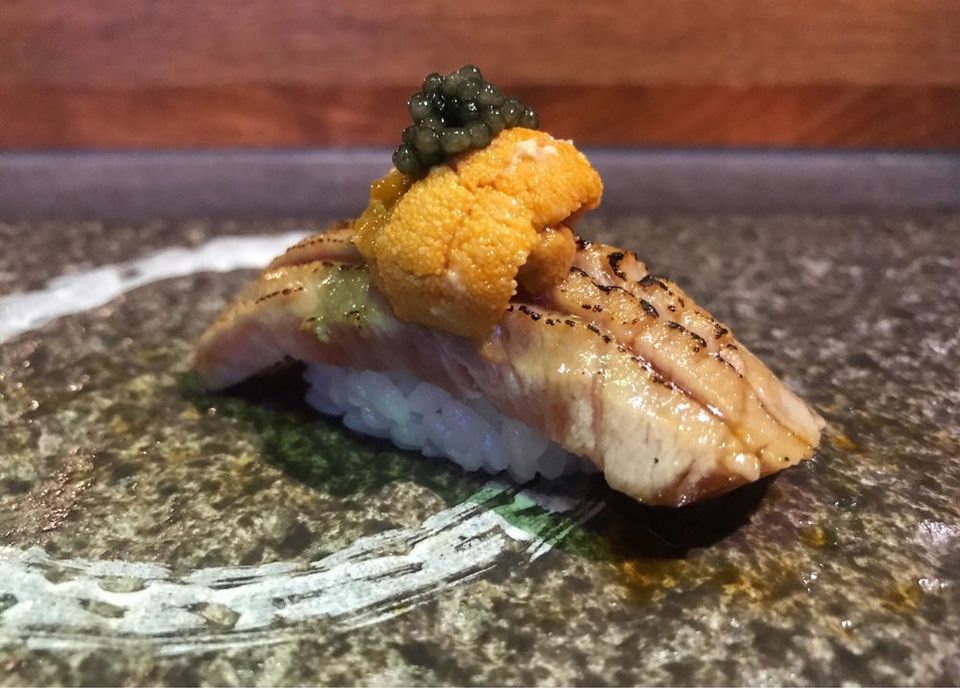 Mission: Sushi Hon (2598 Harrison St.)
Sushi Hon—which we reported opened in the Mission in 2016—recently launched a lunchtime omakase or chef's choice service, owner Min Choe told us via email.
"We will be the first in San Francisco to offer lunch omakase at the sushi bar and to also have a ramen option at the table," as well Choe said. 
The six-piece sushi lunch moriwase course is $28 or $40 for ten pieces, he said. Specialty lunch ramen options at the bar include miso foie gras ramen with pork belly cha shu and mushrooms and seafood paitan ramen with mussels, bean sprouts, Napa cabbage and scallion.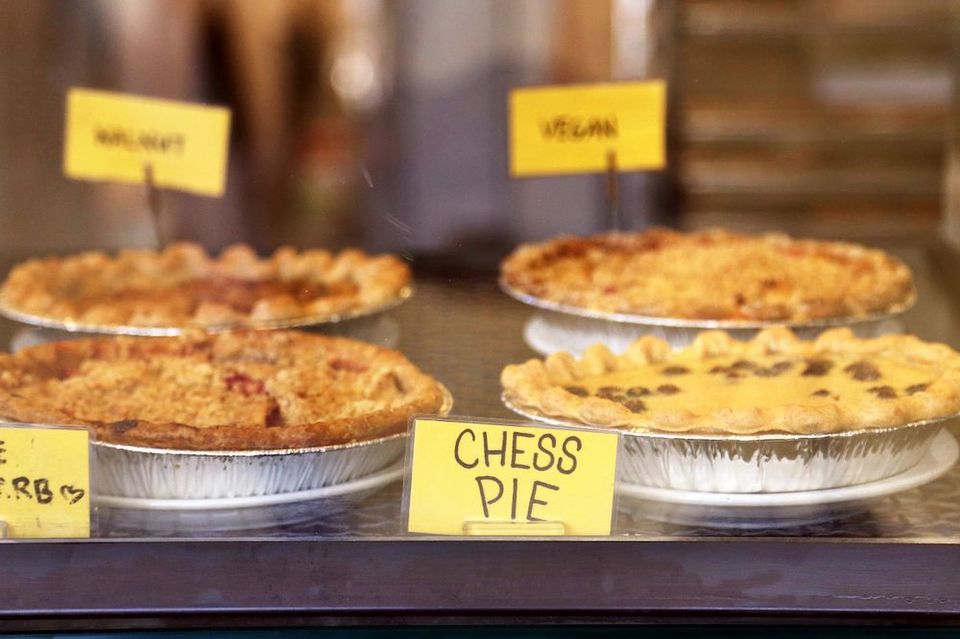 Mission: Mission Pie (2901 Mission St.)
Mission Pie bakery has been temporarily closed but will be back up and running this Saturday, Mission Local reports. 
A sign posted to the door said the café was closed for maintenance to the walls and floors "We have made this closure as short as possible to return swiftly to welcoming and nourishing you," part of the note reads.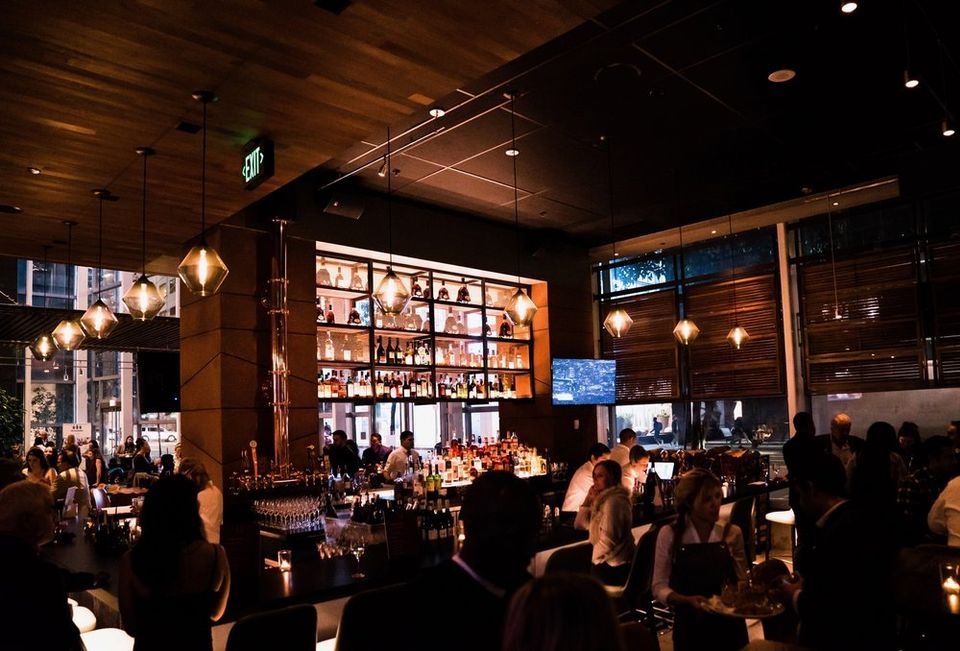 SoMa: International Smoke (301 Mission St.)
International Smoke, the newest Michael Mina creation and collaboration with bestselling cookbook author Ayesha Curry, will introduce lunch service today. 
The lunch amenu will offer the same selection of dishes like Argentine rib eye, binchotan-grilled lobster tail, and Thai shrimp tom kha. (You can check out the full menu here.)
Lunch is served weekdays 11:30am–2pm and reservations are encouraged.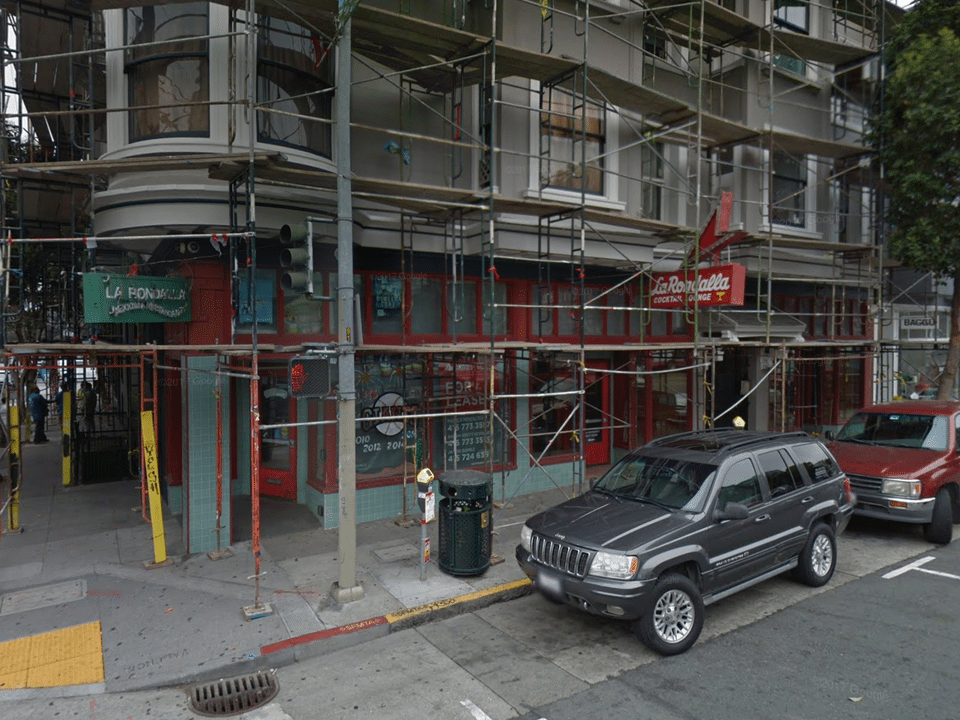 Mission: La Rondalla (901 Valencia St.)
There's movement afoot in the former La Rondalla space, tipster Al M. reports. 
The former Mexican restaurant that held the space for decades before being shut down by the health department in 2007, reopened in 2014, but closed for a second time in 2016.
But now, Al reports that a construction crew has been seen toiling inside and promises to report back with more information as things progress. "I couldn't get any info as to what's going in the space," he said. "Will keep any eye out."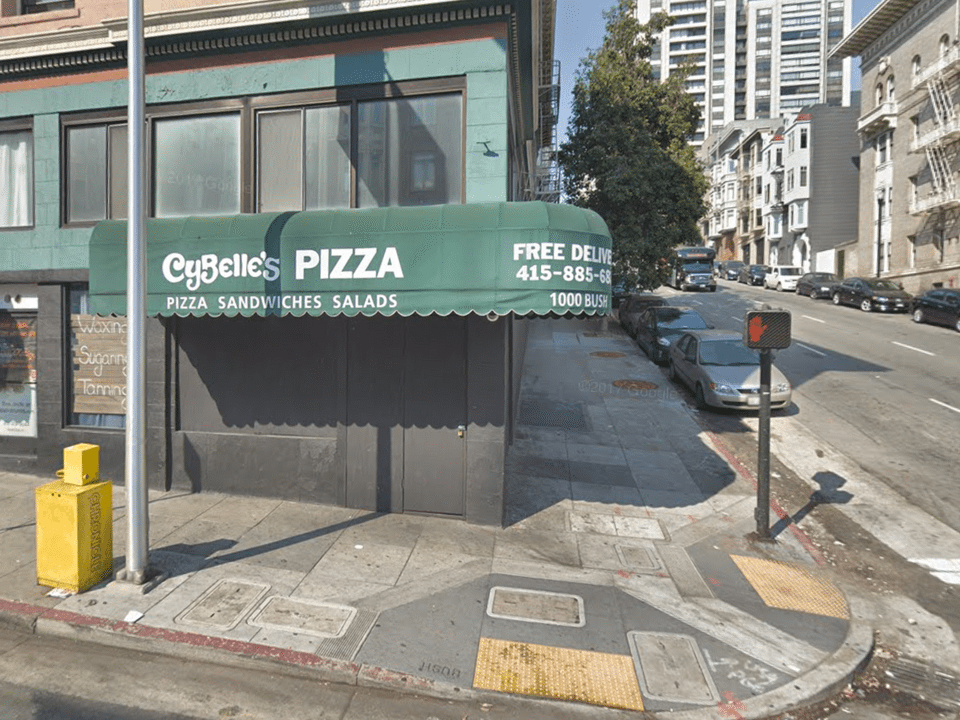 Lower Nob Hill: Gusto Mediterrano (1000 Bush St.)
A new department of Alcoholic Beverages Control permit has been pulled for Gusto Mediterrano in the former Cybelle's Pizza space which closed up shop early last year, tipster Desiree P. told us. 
According to public records, a health department permit was issued in November and an ABC permit has been pending approval since January 25th. 
Closures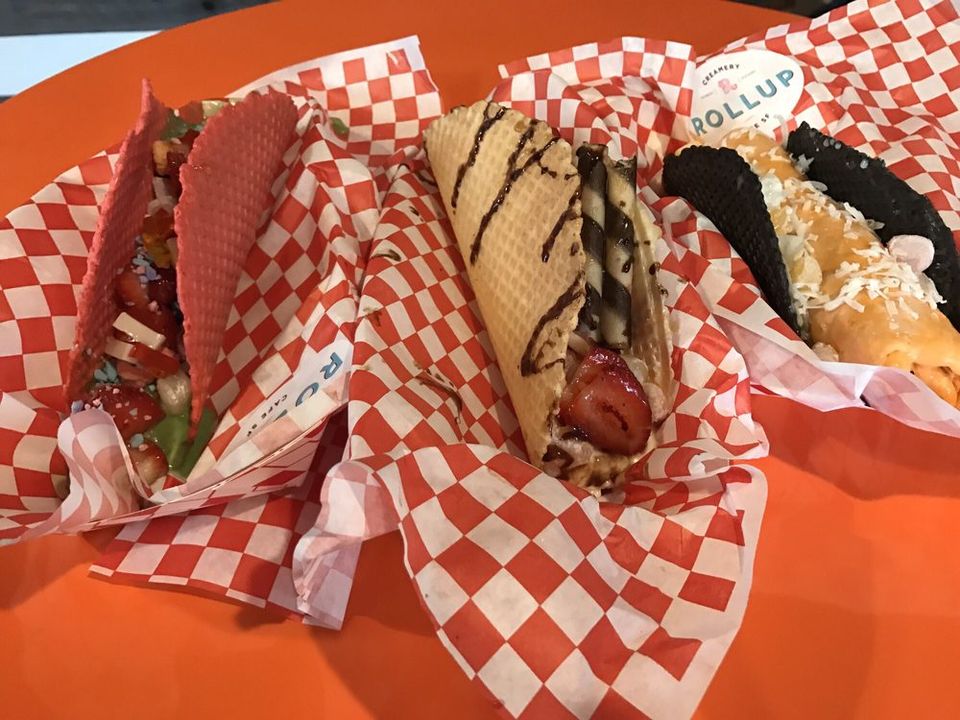 Mission: Roll Up Creamery & Café (3092 16th St.)
Roll Up Creamery & Café has closed its doors, according to a message posted to the business' Yelp page.
"Due to unexpected lease term, Roll Up Creamery & Café will be temporary closed until further notice," part of the message reads. Meanwhile, it appears that the business will still be accepting catering business for the time being. 
The creamery has only been in business since August of last year when we first reported its opening inside the V16 Sushi Lounge. A message recently posted to its Facebook page says "relocating in progress," but further details were not included.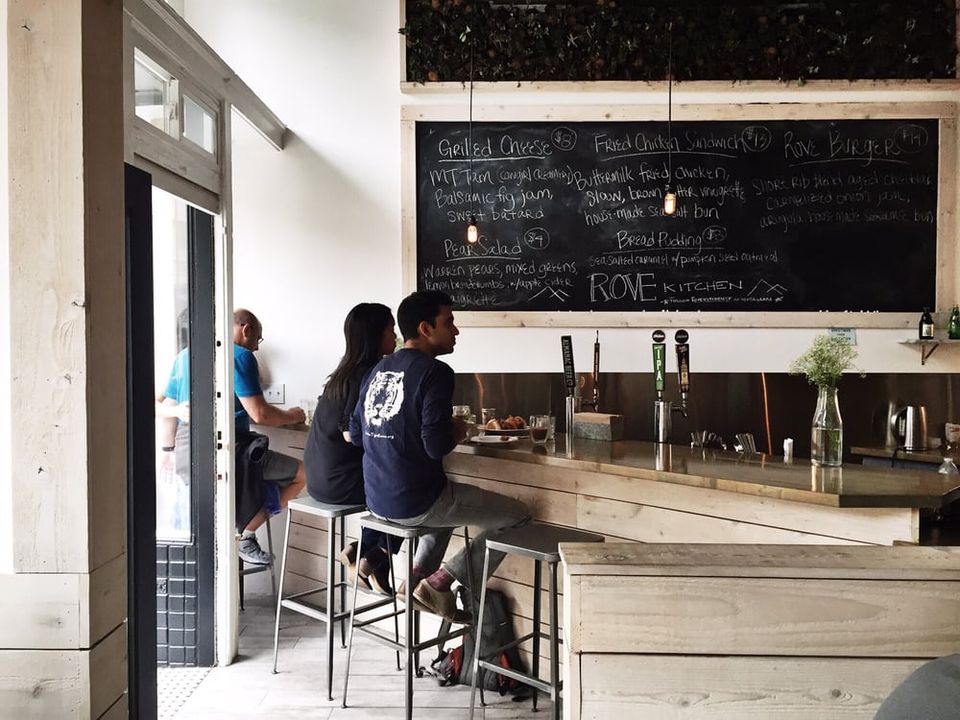 Lower Nob Hill: Rove Kitchen (678 Post St.)
Lastly, tipster Randall C. tells us that Rove Kitchen has permanently closed. 
The restaurant shuttered for the first time in 2015 after just six months in business when hit with a "colossal" rent hike, according to a note posted to its Instagram page. 
This time, there's been no word as to why the eatery has called it quits. Attempts to reach someone at the restaurant for comment have been unsuccessful. 
Have you seen a new (or closed) restaurant in San Francisco? Text photos and a tip to 415-200-3233 or email [email protected] If we use your information in a story, we'll give you credit.