The Contemporary Jewish Museum is paying homage to one of San Francisco's best-known artists with its new exhibition, The Art of Rube Goldberg.
Born on July 4th, 1883 in Hayes Valley, Reuben Garrett Lucius Goldberg became one of the 20th century's most famous cartoonists, producing more than 50,000 drawings and color comic strips. His output included stand-alone cartoons, political commentary, and ongoing strips, often featuring zany characters like Boob McNutt and Professor Butts.
Today, he's best known for drawings of comically complicated machines like the "self-operating napkin" that made his name synonymous with elaborate gadgets.
In 1966, the Random House Dictionary of the English Language defined "goldbergian" as "deviously complex and impractical" or "having a fantastically complicated improvised appearance."
Today, his descendants run an annual Rube Goldberg Machine Contest to preserve his legacy.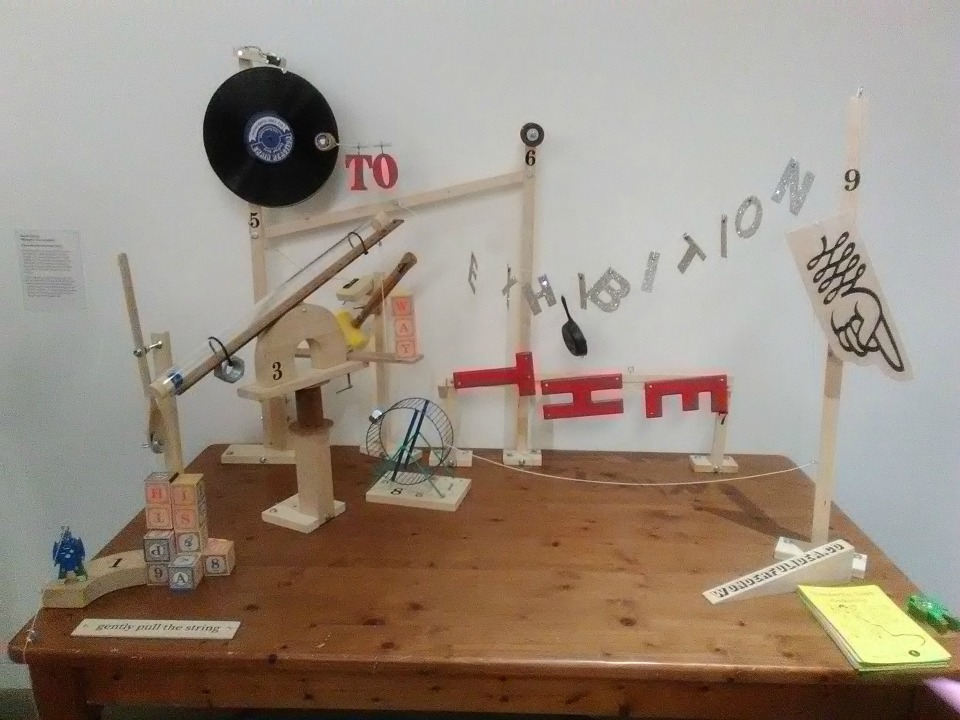 Goldberg spent his formative years in San Francisco, graduating from Lowell High School in 1900 and UC Berkeley in 1904. His father, a San Francisco police and fire commissioner, urged his son to pursue a career in engineering.
After six months in the city's Water and Sewers Department, the young Goldberg resigned to take a position as a sports cartoonist for the San Francisco Chronicle. The following year he was hired by the San Francisco Bulletin, where he remained until he moved to New York City in 1907.
At the press opening for the CJM exhibition, Goldberg's granddaughter Jennifer George said many of the characters in Goldberg's cartoons were inspired by politicians who visited his childhood home. She also noted that Goldberg often spoke of the 1906 earthquake.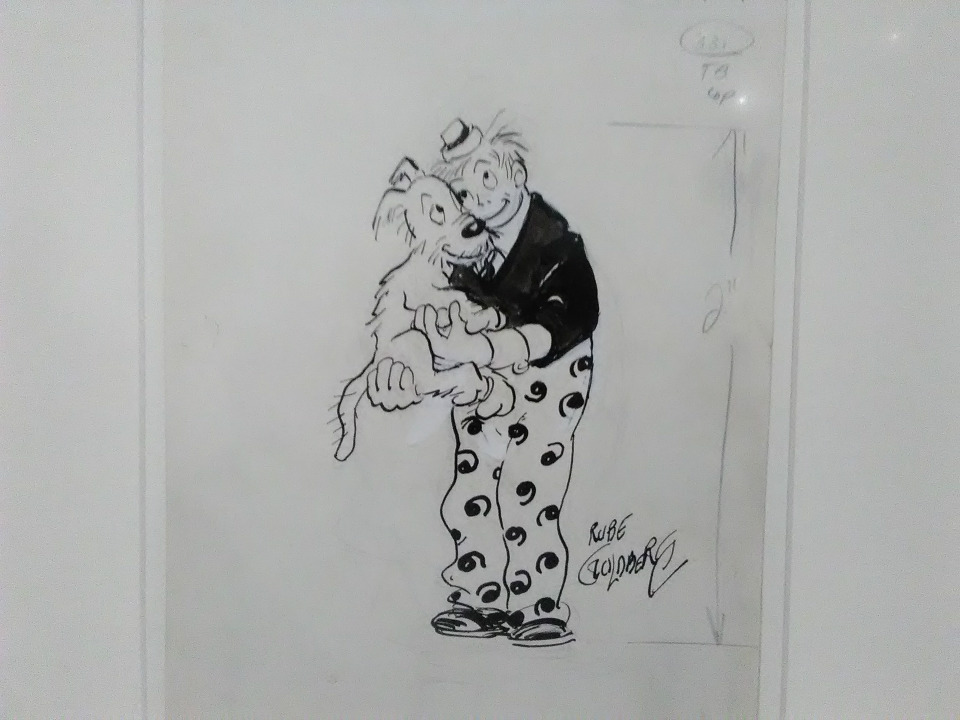 "Rube's legacy really lies with the children and young adults who participate every year in the Rube Goldberg Machine Contests," George said.
"When young people learn about Rube and his chain reaction machines, it really inspires them to think differently, to not always follow a straight line to a solution," she added. Now in its 30th year, George said the contest helps students learn to become creative problem-solvers.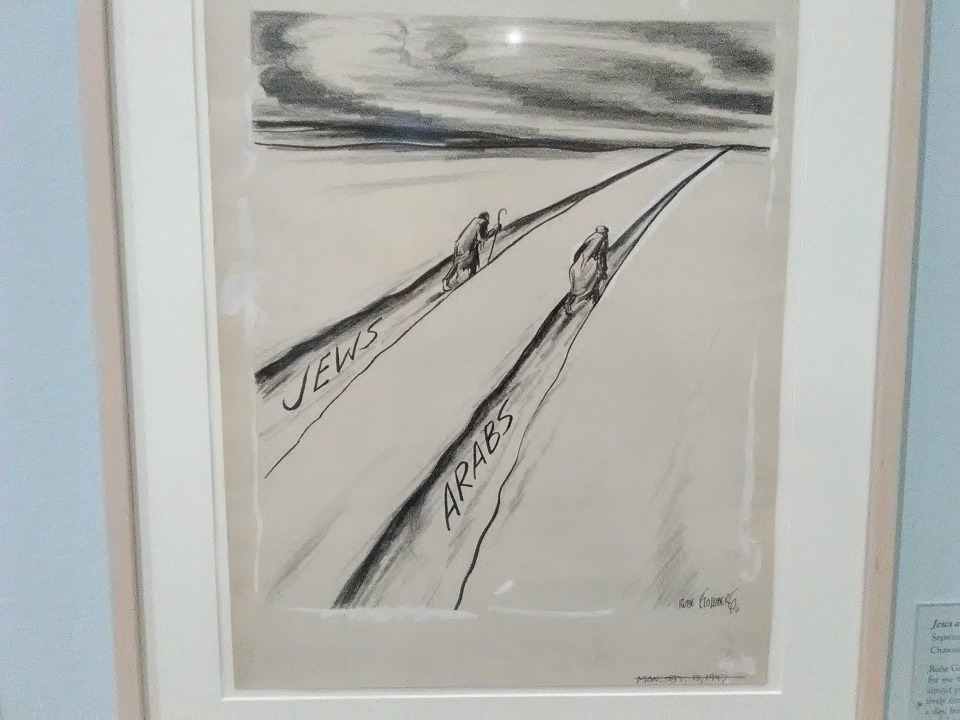 Dozens of Goldberg drawings can now be perused at the CJM. The first comprehensive exhibition of the artist's work since 1970, the collection includes drawings of machines, concept sketches, comic strips, photographs, toys, and newspaper clippings.
The Art of Rube Goldberg can be seen at Contemporary Jewish Museum (736 Mission St.) through July 18th. Tonight, CJM hosts Night at the Jewseum: Cocktails and Contraptions, which features a chain-reaction machine by the Wonderful Idea Co.