For twenty years, Fruitvale-based collective Cycles of Change has taught youth and adults about bicycle riding and mechanics with the goal of promoting environmentally-friendly, sustainable practices.
"We really focus on bike-oriented stuff like safety, repair, and we do have a lot of people who come back and give back," said collective member San Saephan.
The organization is a collective consisting largely of people of color who grew up in East Oakland. Saephan first got involved as a student at Roosevelt Middle School and is now part of the organization's leadership.
The group also runs The Bikery, a bike shop at 1246 23rd Ave., on the border of Fruitvale and San Antonio.
At the shop, cyclists in need can acquire free bikes, though the organization prefers to characterize them as long-term rentals in the hopes that recipients return for checkups and volunteering.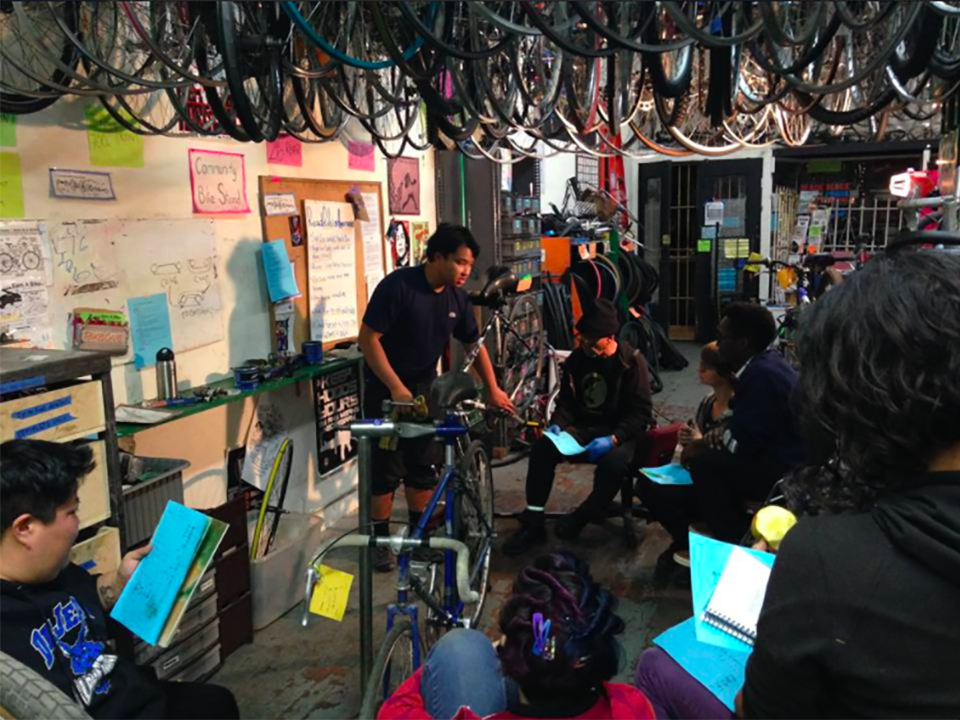 "We're just trying to eliminate a lot of the issues for why people aren't biking," said Saephan. For many Oaklanders, money is one of those barriers.
"Adults come into our shop and say, 'I don't have any form of transportation and I don't have the resources to buy one,'" said Saephan. "So we'll say, 'here's a bike. Here's how you lock it.' We teach them about what they need to look out for and then we provide that bike free."
The organization also offers programs and job training for Oakland youth. Cycles of Change partners with MetWest High School to offer vocational training in shop operation, customer service, bike mechanics and the general hard and soft skills required to run a business.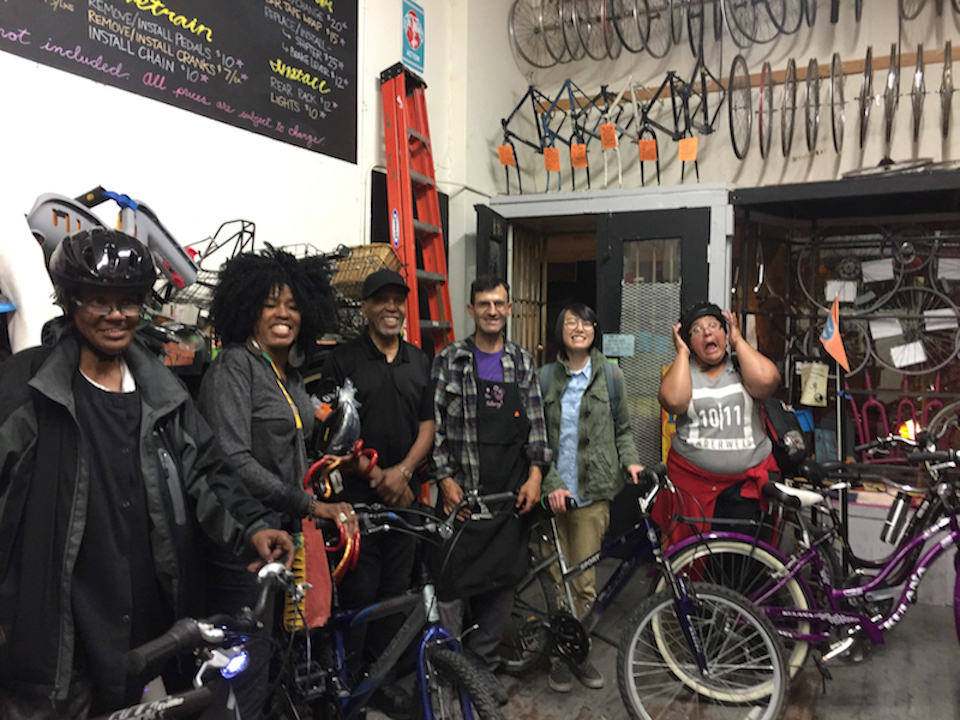 There are plenty of affordable bikes for sale at The Bikery, but Oakland kids and adults can choose their own bike free of charge by agreeing to spend time volunteering with the organization. There's no age or income requirement to benefit.
"It doesn't really matter what their incomes are as long as they live in Oakland," said Saephan.
Under the group's Oakland UpCycle program, more than 200 low-income youth receive bicycles each year, along with training, and essentials like a helmet, lock and rack.
Cycles of Change and the other tenants of the 23rd Avenue property briefly faced an uncertain future in 2017 when the landlord put the location on the market.
After working with the Oakland Community Land Trust, however, the collective raised $90,000 to buy the site last year.
According to a fundraising page, the space will house Sustaining Ourselves Locally, a house and garden for queer and trans people of color; Shaolin Life, a martial arts studio; Liberating Ourselves Locally, a POC-led maker/hacker space, and Peacock Rebellion, an arts and healing organization for queer POC.
The Bikery (1246 23rd Ave.) is open on Saturday from 11–5, Tuesdays and Thursdays from 3–6 during winter hours, and from 3–7 in summer.