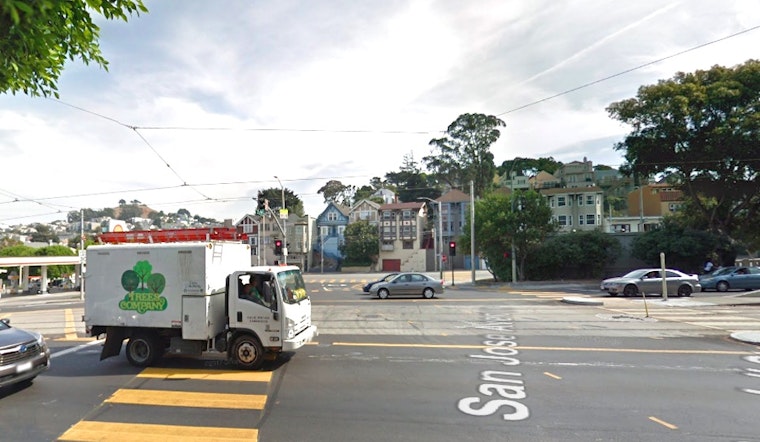 Published on March 05, 2018
A man suffered life-threatening injuries on Friday evening on the border of Glen Park and Bernal Heights when he was struck by a vehicle while crossing the street.
The incident occurred near San Jose Avenue and Randall Street around 6pm when a driver hit the victim, a 47-year-old man in the crosswalk. The driver remained at the scene, and was not arrested. The victim was transported to a hospital for treatment, but no details have been released on his condition.
According to the Department of Public Health, the intersection where Friday's crash occurred is part of the city's high-injury network—the 12 percent of streets where more than 70 percent of the city's most severe and fatal injuries occur.
Anyone who has information about this incident is encouraged to contact SFPD via the department's anonymous tip line at 415-575-4444, or text TIP411 with "SFPD" at the start of the message.
Here's why we usually don't include suspect descriptions in crime reports.