A nonprofit developer has won a bid to build affordable housing on lots along Octavia Boulevard that once fell under the shadow of a since-demolished freeway.
The Central Freeway was torn down after the 1989 Loma Prieta earthquake, and the land below was transferred to the city at no cost under the condition that it be used to develop affordable housing.
Since then, the city has built on several parcels, and three of the remaining ones will now be developed by the Tenderloin Neighborhood Development Corporation, the winning bidder in the Mayor's Office of Housing and Community Development's request for proposals for parcels R, S, and U. 
The buildings will open onto Octavia Boulvard: parcels R and S are at Lily Street and parcel U is at the corner of Octavia and Haight.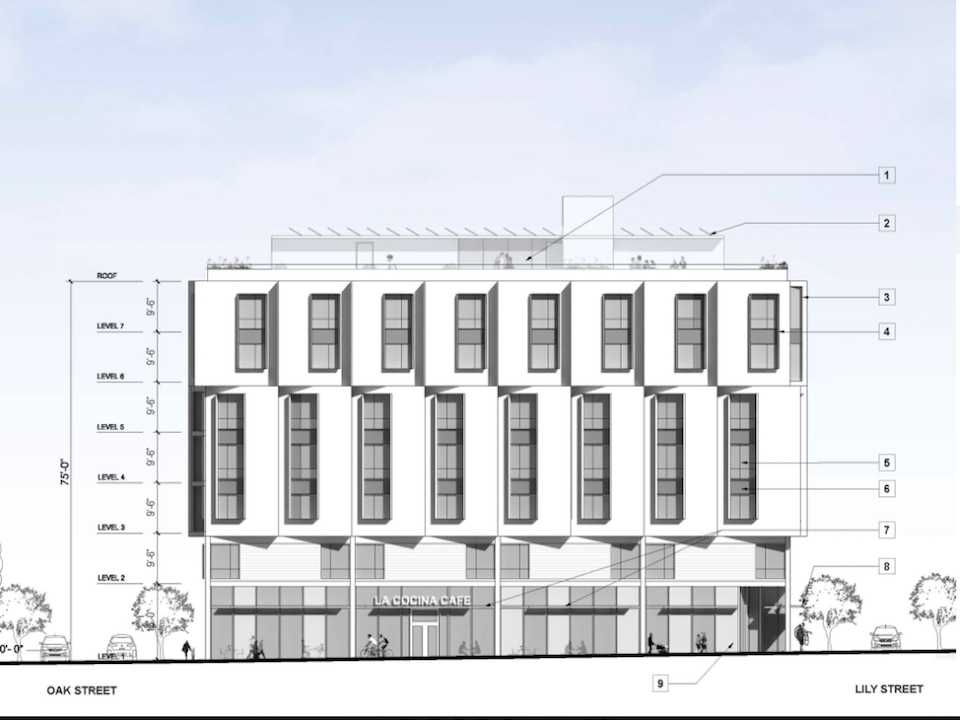 BUILD Inc. had planned to use parcels R and S for off-site inclusionary housing for its One Oak project, according to MOHCD, but after several years of negotiations, the city decided to develop all three parcels together. Even though it's not involved in construction, BUILD will support the sites' development via inclusionary housing fees.
TNDC plans to construct 103 new affordable units on the sites, which comprise about 11,400 square feet. Under current income guidelines, units are available to those earning up to 60 percent of area median income, which is $48,400 for a single person, $55,350 for a 2-person household and $69,200 for a family of four.
Residents who are transitioning from homeless situations will pay 30 percent of their monthly income for rent.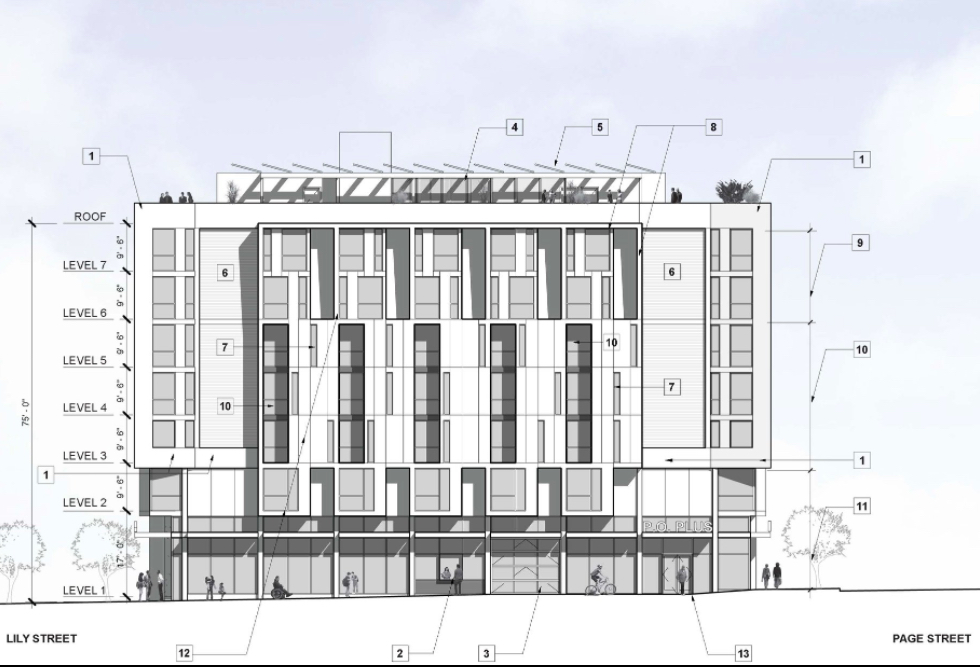 The lot closest to the church will be developed to provide 30 homes for support transitional-age youth and Larkin Street Youth Services will be partnering with TNDC to provide on-site support, such as on-site childcare.
TNDC will receive a loan from MOHCD and an operating subsidy from the Local Operating Subsidy Program, said spokesperson Sarah White.
"Assembling state and local funding for the program will be a two-to-three year process that will include community outreach, design work, and planning approvals," she said.
TNDC is working with Paulett Taggart Architects and Studio Vara for the development's design.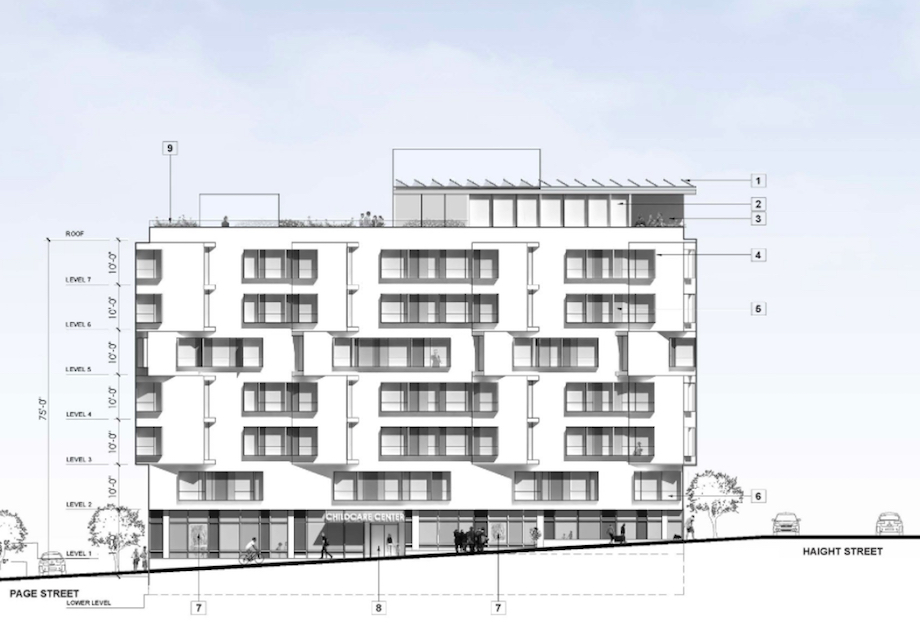 Under the Market-Octavia Plan, the sites have a 50-foot height limit, but no maximum density limitation or requirement to provide off-street parking. The developments should include ground-floor spaces that house "active, pedestrian-oriented uses" along Octavia Boulevard, and "neighborhood-serving businesses are encouraged," according to the RFP.
The neighborhood plan also requires that 40 percent of the units have two bedrooms and at least 10 percent to be three-bedroom units. The transitional-age youth units will include one-bedrooms for young parents and studios for individual youth.  
Since the Central Freeway demolition, these parcels have been used for community gardens, placing construction equipment to support the development of another parcel, and parking for Mount Trinity Baptist Church on Haight Street.