The Beat Museum has been a North Beach fixture since 2003, occupying a 105-year-old building on a street many associate with weekend parties and erotic performances.
After 15 years, the museum's home is scheduled for seismic retrofitting, and founder Jerry Cimino hopes to use the project as an opportunity to redesign and expand the facility. To support that effort, he's launched a Patreon page with a monthly goal of $10,000.
"We originally opened in Monterey in 2003, but it soon became apparent that the true home to any museum honoring and archiving the Beat Generation would be here in North Beach," Cimino said.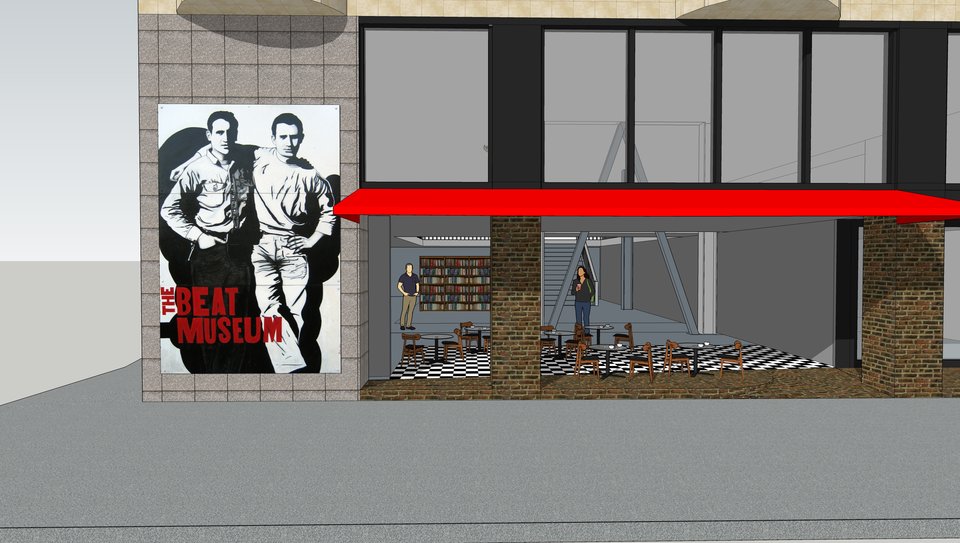 When the museum opened, "the U.S. had just invaded Iraq, and people were asking me, 'where is Allen Ginsberg when we need him?'" said Cimino. Years later, he says the student activists who survived the February 14 Parkland, Florida shooting are carrying on the legacy of Beat artists like Ginsberg, Kerouac, and Burroughs.
"I was wondering when this generation was going to claim its power," said Cimino.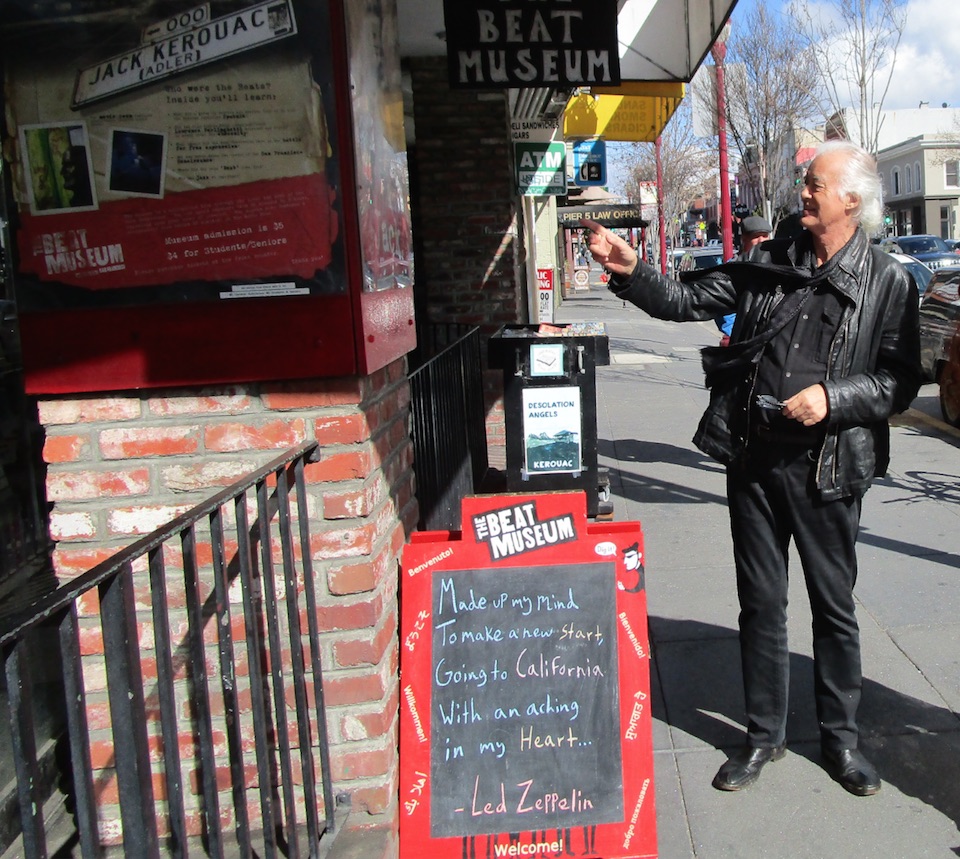 "But every generation, every revolution comes back to the Beats." He noted that the young adult voices being heard today are coming from literary, theater and art backgrounds, and that the articulation and self-expression encouraged in those arenas informs their efficacy.
Reflecting the Beats' role as a creative resistance movement, he hosts monthly poetry and music events, as well as at least one school tour group every week. Hence, the need for more—and better-designed—space.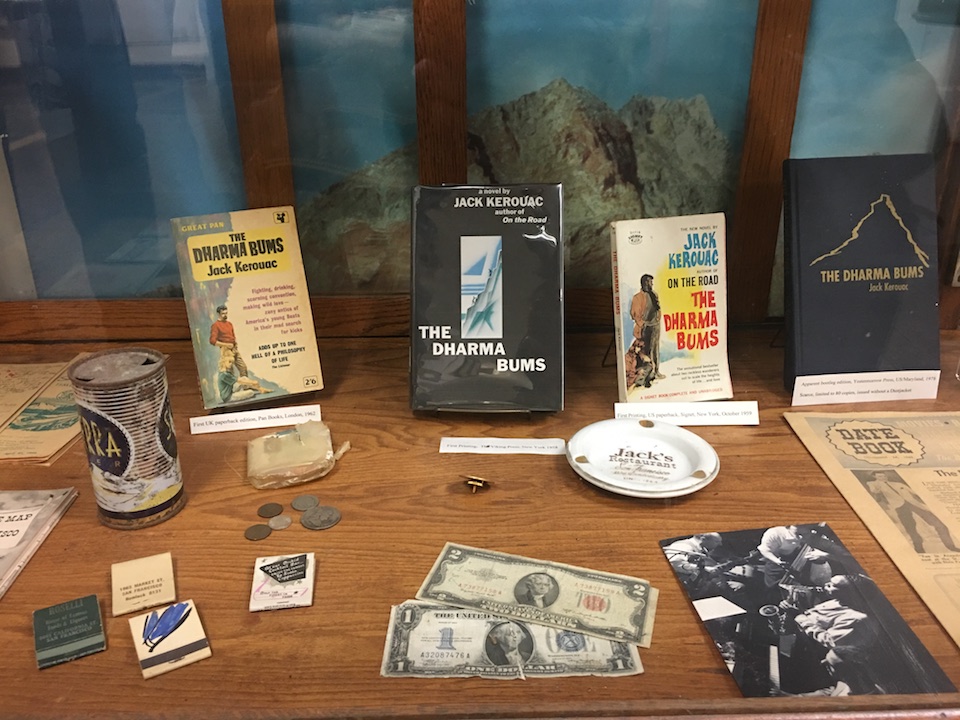 The museum's ground floor is largely a book and gift shop, with exhibitions in the rear and upstairs. As its archive expands with original papers, letters, art and other ephemera, however, it needs more room.
During a tour, Cimino showed Hoodline letters from famed poets Gary Snyder and Gregory Corso that he would love to display—if he had the space.
"It's incredible how much good, important stuff gets sent my way," he said. "If we had five times the space, I could fill it!" To that end, the proposed redesign includes a mezzanine that would increase exhibition space while preserving an open layout.
With additional resources, Cimino hopes to create a sidewalk café as a natural extension of bohemian culture. This, he feels, will enrich the Broadway corridor, the neighborhood, and the city in general.
"I have personally watched pieces of integral San Francisco history being unveiled for the first time, in real time," said longtime employee Niko Van Dyke. "The people who bring them in have a way of finding us." On the day we visited, founding Led Zeppelin member Jimmy Page perused the collection and picked up his membership card.
Artist and in-house designer Jon Solo said the museum is a direct link to the city's countercultural past. "Every week, another cultural institution closes its doors and is replaced by overpriced condos or upscale bars and restaurants. The Beat Museum is a valuable part of the city's past and it must be preserved."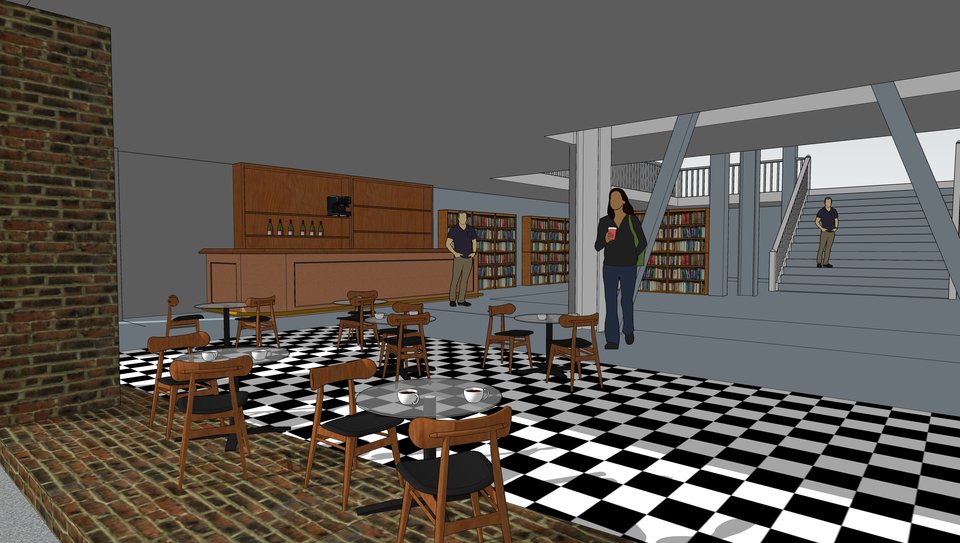 Via phone, District 3 Supervisor Aaron Peskin told Hoodline that the museum "has tons of potential, and its theme is inextricably everything that North Beach was and is."
While its landlord will pay for the retrofit, the museum itself is on the hook for any tenant improvements, which is why it's reaching out to investors at all levels. For details, visit its Patreon page.