A Petaluma man has stalled efforts by the San Francisco Arts Commission (SFAC) to remove a statue deemed offensive by critics after filing an objection to the Board of Appeals last month. 
In March, SFAC voted unanimously to remove "Early Days," a statue that depicts the subjugation of a Native American man at the hands of a Spanish cowboy and a Catholic missionary.
According to SFAC, "the allegorical sculpture's depiction of the degradation and genocide of Native American peoples" relies upon stereotypes "which are now universally viewed as disrespectful, misleading, and racist."
In February, the Historic Preservation Commission agreed to allow the statue's removal, with the stipulation that it be replaced with a plaque explaining its absence. 
After the decision, Frear Stephen Schmid, a Petaluma-based attorney who "said he has previously lived in San Francisco for decades," filed an appeal stating the statue has "long been part of California and San Francisco history. Different people have different interpretations of it. Some might take exception to it, but it's part of history," the Chronicle reported. 
Schmid, who practices intellectually property law, said the removal of the statue is inconsistent with city protocol for removing historic artifacts. 
"Whether they dynamite it or keep it in an obscure, unknown place—what's the difference?" Schmid asked in his appeal. 
On Wednesday, the Board of Appeals ruled in favor of Schmid's request, stating that the Historic Preservation's approval to remove the statue would alter the historic character of Pioneer Monument. 
"Early Days" is just one of five statues that comprises the Pioneer Monument, a $100,000 gift to the city by James Lick in 1876 and commissioned by sculptor Frank H. Happersberger.
"The San Francisco Arts Commission is extremely troubled by the Board of Appeals' decision to overturn the Historic Preservation Commission's Certificate of Appropriateness," said SFAC director of communications Kate Patterson in a statement.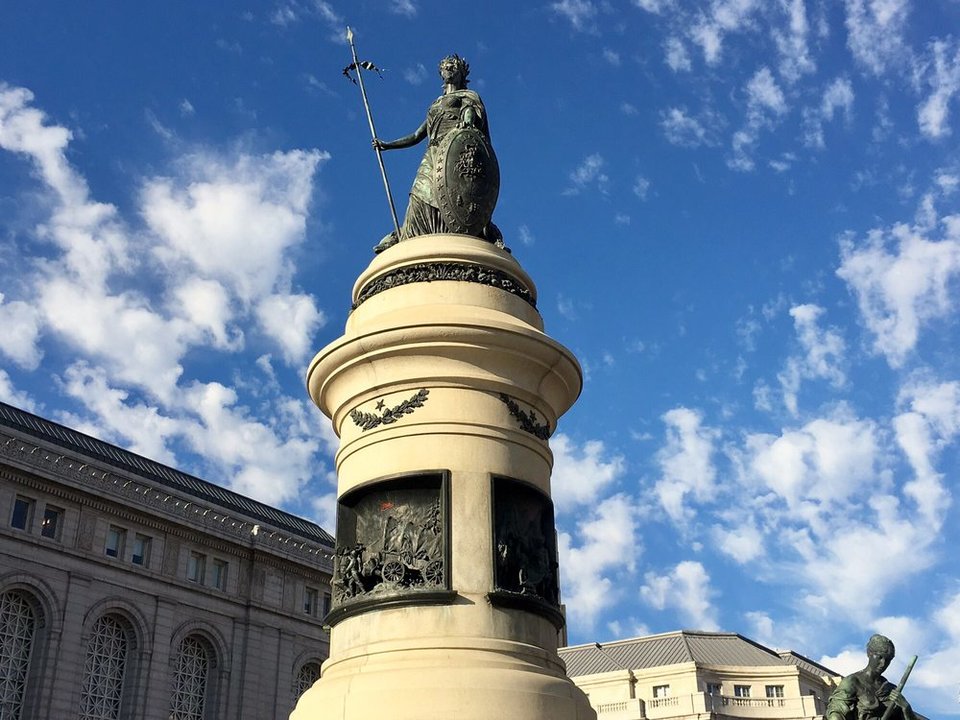 "As a city, we had an opportunity to correct a gross misrepresentation of history and to honor the wishes of the first people of this land who have advocated for the sculpture's removal for decades," the statement continued. 
SFAC also maintains that all standards for historic preservation and removal set forth in the City Charter as well as the Secretary of the Interior have been met, "contrary to the Board of Appeals' claim" that the removal will "alter the spatial relations of the monument and the district." 
Moving forward, the Arts Commission is working with the City Attorney's Office, the Office of the Mayor and the Board of Supervisors to "explore other legal avenues to remove the sculpture." The Commission has 10 days to request a new hearing, which will only be granted if new factual discoveries or circumstances can be presented. 
"[SFAC] remains committed to seeing this through to its rightful outcome," said Patterson.