Over the weekend, the Chinese Culture Center of San Francisco (CCC) celebrated the opening of its latest exhibition, "Womxn, Omen, Wǒmén in Chinatown: Reimagining Symbols of Power and Access."
The project, which runs until June 17, connects three emerging women artists who explore ways that cultural signifiers shape relationships to power, access and gender equity in immigrant communities.
"This is a project by immigrant women, for immigrant women," said Tamiko Wong, CCC program director. "It is empowering to showcase these voices that were invisible. We invite everyone to support the next generation of artists who are telling the community's story."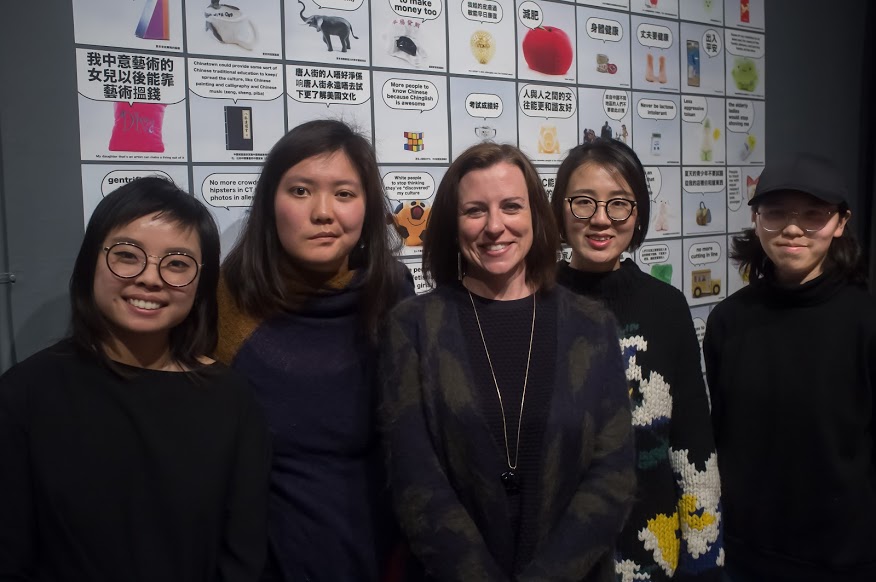 Exhibition artists Bijun Liang, Shisi Huang and Vida K. all live, work or have a connection to Chinatown and have created site-specific work that fuels the building of connections among women in the neighborhood, according to a spokesperson for CCC.
Liang and Vida K. are Chinatown natives, while Huang, who originally hails from China, has previously worked in the neighborhood. Each exhibitor was mentored by lead artist Laura Boles Faw, who has previously shown at CCC. 
Huang said her work, "Ga Liao 尬聊/Chatting Room," initiates "chatting activities" in Chinatown's women-owned spaces and encourages visitors to communicate with the community, she said.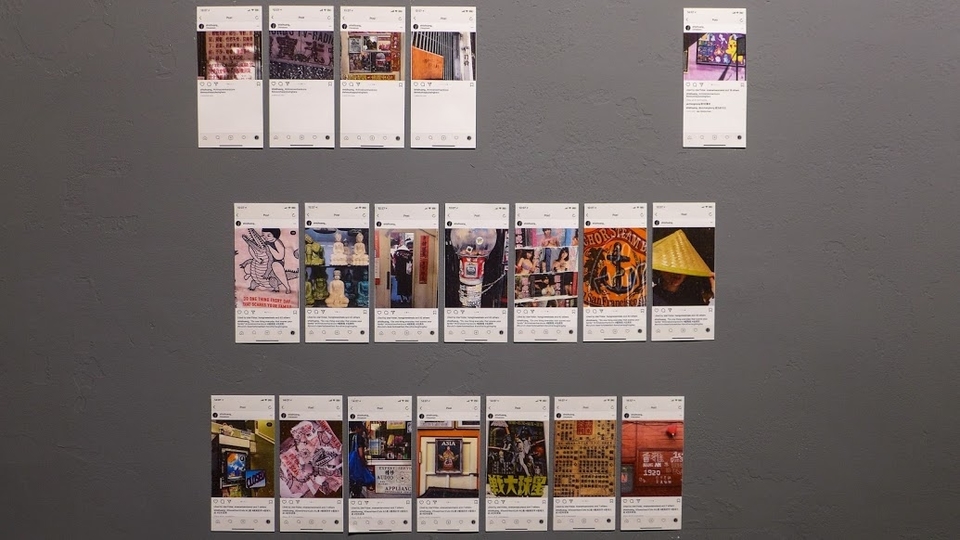 "'Ga Liao 尬聊' is a popular term in China, it's an embarrassing state of socialization," said Huang. "It happens between two people when they have nothing in common to share." Huang touches on the topic of distance created by language and "the passing of time between people" while encouraging participants to rethink the intricacies of their social interactions. 
"Omens in Chinatown," a piece by Liang, uses humor to address the way some gain comfort and strength from the use of "signs," omens and superstitions. 
"Empowerment by belief also speaks directly to the pure mental strength of women in Chinatown," she said.
"There are grandmothers well into their eighties that continue to work, whether by killing chickens for neighbors or by collecting recycling cans. These women persist not by the aid of an external force, but by their own determination and resilience."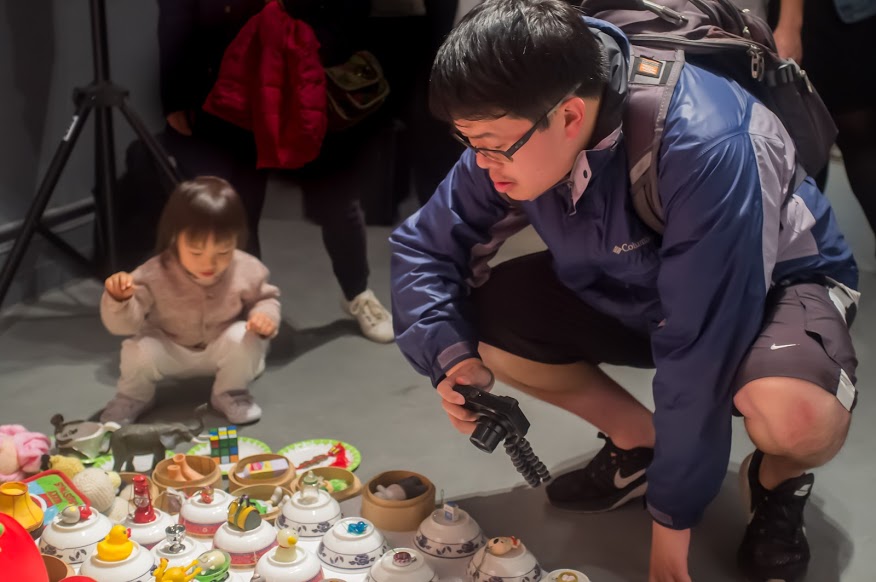 The work is a collection of found objects that mimics a "wishing well that visitors can use to pray for an omen of their own," Liang added. 
Vida K.'s piece, "we speak rivers," honors matriarchs with portraits of Chinatown women that have been transformed into banners that will be displayed throughout the neighborhood.
Attached to the portraits is a hotline number where viewers can call to hear excerpts of interviews of the women translated into Cantonese, Mandarin and English. 
"I'm excited to see and hear what different generations have to say about our community," said Lucy Zhang, a Chinatown resident who participated in one of the pieces. "Especially as someone who's lived here [in Chinatown] for a long time, but haven't gotten the chance to interact with other residents in this way."