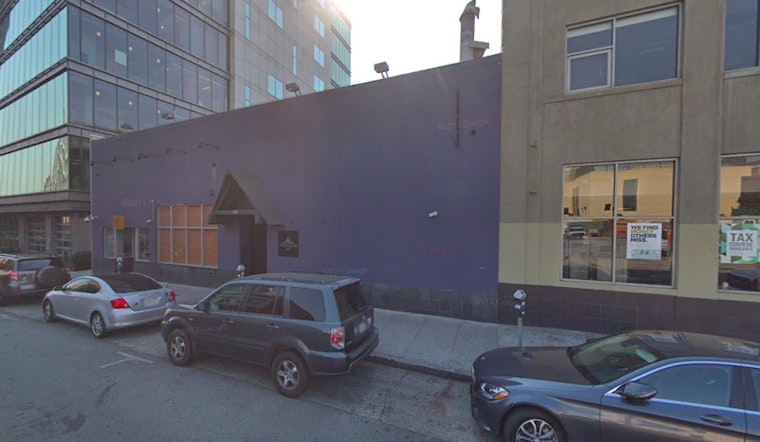 Published on May 17, 2018
The Planning Commission will hear public comment today on plans to replace a building at 555 Golden Gate Ave. with an 11-story, mixed-use development.
Plans to demolish the one-story building, which currently houses The Empire Room and Fine & Rare, were first proposed in 2014, and have since been moving through the planning process.
The most recently available plans include a total of 55 new housing units: 17 one-bedroom, 35 two-bedroom, and three three-bedroom units. Many of the units would include balconies.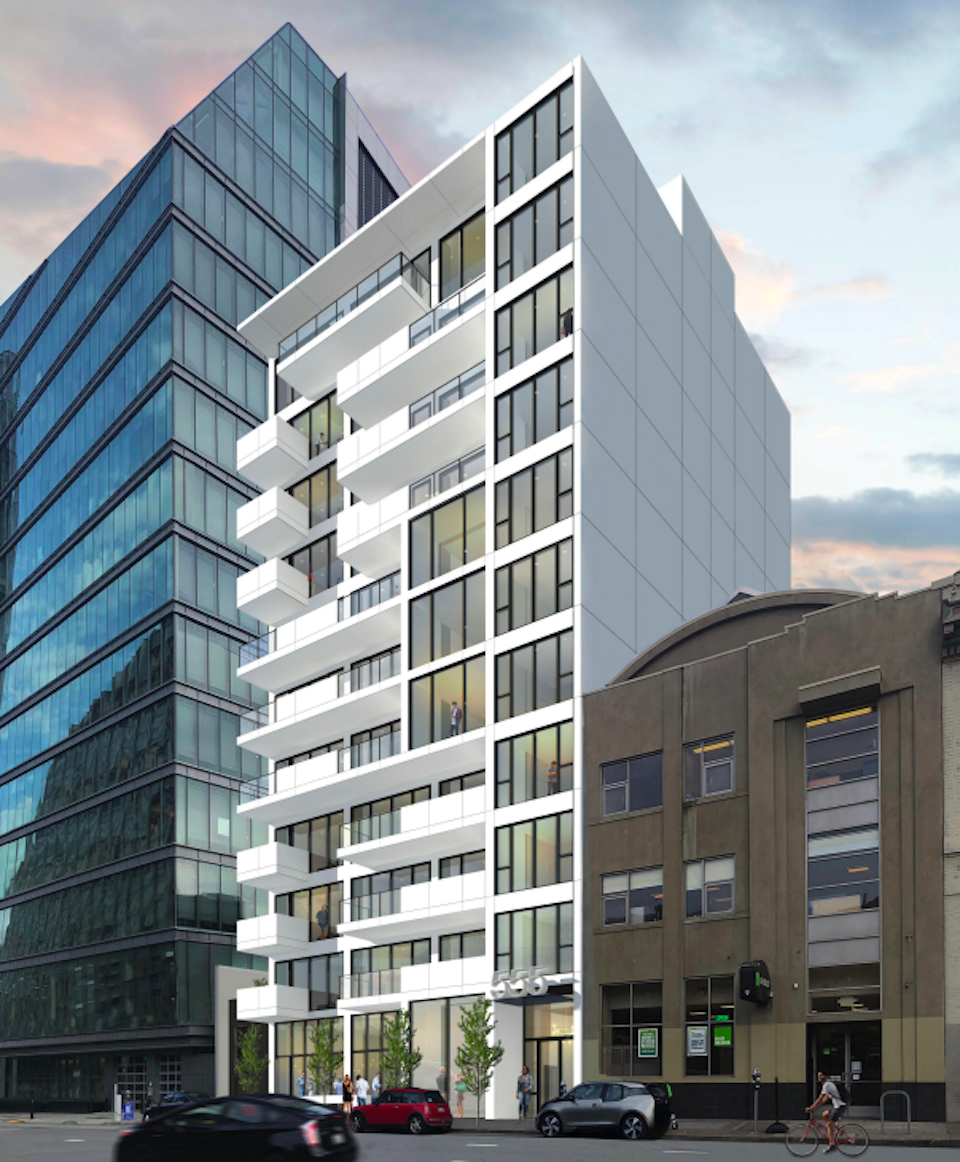 A 4,500-square-foot common roof deck is also planned, which the project sponsor hopes would qualify as a replacement of the otherwise-required rear yard space.
The building formerly housed Stars restaurant, a hotspot for celebrities and power-players where renowned chef Jeremiah Tower operated in the 1980s and 1990s serving fresh California cuisine with local ingredients. 
After Stars, the space hosted an Italian restaurant, which moved in after Trader Vic's closed at the end of 2007.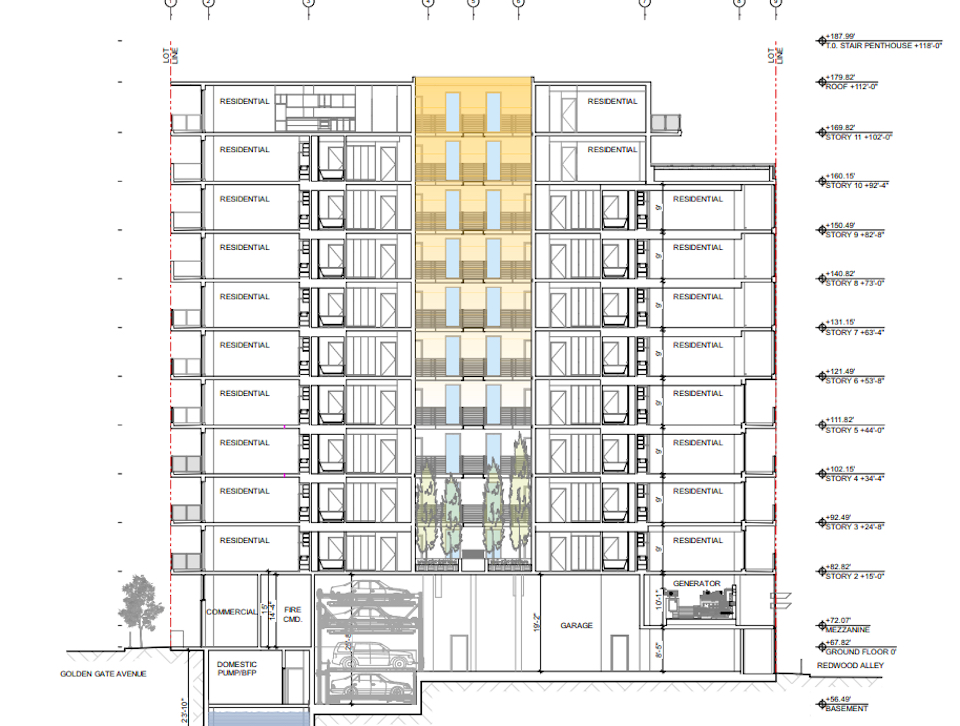 The Empire Room, which is operated by the same folks that run Biig, Odd Job, and Pier 70, opened in late 2016 but its initial lease ended only one year later.
The Planning Commission today will consider whether to allow developer JS Sullivan to substitute rooftop open space for the required rear yard and build above 50 feet on the site, which violates the site's height limit and has raised concerns about wind impacts at street level.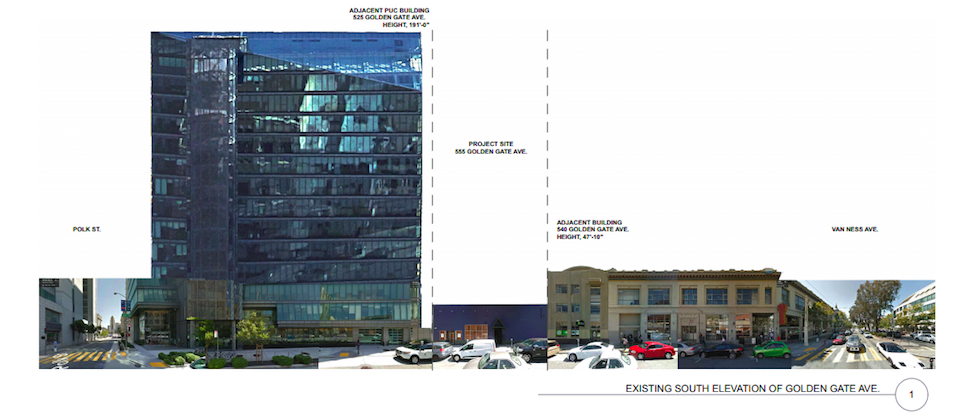 According to Planning staff, the proposed development will replace an "underutilized site" with 55 new housing units, including seven on-site below-market-rate units —five with one bedroom, and two two-bedroom dwellings.
Staff are recommending the commission approve the project as proposed, which includes 21 off-street parking spaces, one car-sharing vehicle parking space, and six bicycle parking spaces. 
If the conditional use authorization is granted, it would apply to the property, even if the developer or site owner were to change going forward. The project has support from the neighboring San Francisco Public Utilities Commission, as well as the Van Ness Corridor Neighborhood Council and the San Francisco Housing Action Coalition.