Earlier this week, Bayview's Big Mouth Productions received its second $5,000 grant from the recently established San Francisco Women's Entrepreneurship Fund.
Bernal Heights' Secession Art & Design received the inaugural grant in April after the launch of the program, which is administered by The Office of Economic and Workforce Development (OEWD) Mission Economic Development Agency (MEDA).
The fund, which awards up to $5,000 to qualified businesses, aims to support entrepreneurs who wish to expand or improve their operations, finance new projects, or develop new marketing campaigns.
Karwanna Dyson, a Bayview resident and owner of Big Mouth Productions, launched the business as a video production company. Since then, it's evolved into a multi-media production firm that specializing in video, photo, web and graphic design services with an emphasis on construction design and photography. 
In recent years, Dyson has photographed major development projects, including the Transbay Transit Terminal, Sutter Health CPMC's new Van Ness Avenue campus set to open in 2019, and St. Luke's CPMC's latest addition.
Dyson was also recommended by former Mayor Edwin Lee as a photographer for the Mayor's Office of Housing Rental Assistance Demonstration (RAD) program after joining SF Biz Connect, an initiative that encourages local spending within the business community.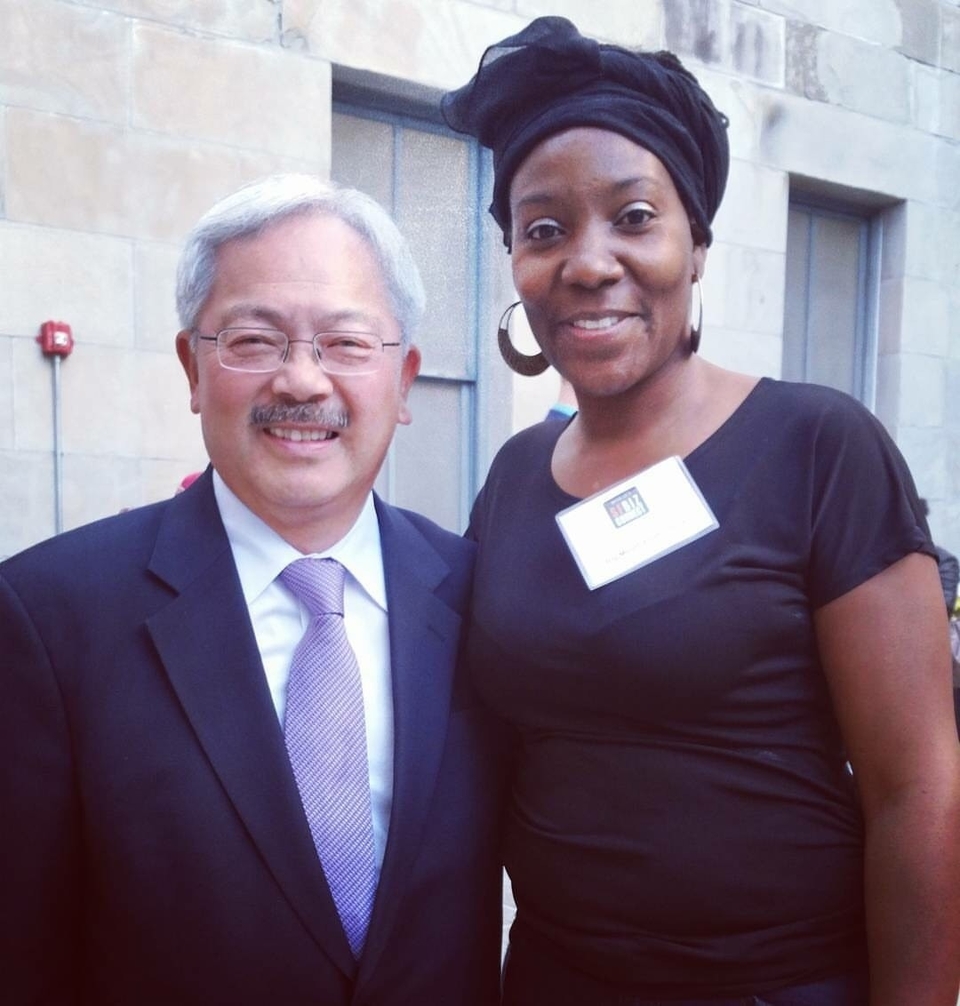 Since Dyson began working with OEWD to expand, she increased sales more than fifty percent and has been hired an additional employee.
"The assistance I received through this program was right on time with where I was in my business journey," said Dyson in a statement. "When I started the program, I had a business and an idea of who my target clients were, but I had no focus and no system on how to strategically position my business to be effective in outreach, marketing and I had no clearly defined business brand."
Dyson has also landed contracts with construction firms Skanska Civil West Partners and HererroBoldt Partners — a partnership between Herrero Builders Inc. and The Boldt Company, which are working on the Sutter Health CPMC project. 
Looking forward, she said she hopes to expand her services to include government contracting. To increase her chances, Dyson is working towards certification as a HUBZone certified small business and as an 8(a) federal contractor.
"This program helped me integrate the right tools and technology to help me capture the attention of potential clients, clearly define my brand and services and position my business in groups and organizations that my potential clients were a part of," Dyson said.
"Although I have a long way to go, I've achieved some huge milestones and now have a system in place to be successful."