In this edition, a new tropical-inspired restaurant is poised to open in the Financial District, a 300-seat Asian-fusion buffet space is coming to the Tenderloin next month, and a creamery has introduced new, San Francisco-inspired flavors. 
FiDi
Tarara Restaurant + Bar (191 Pine St.)
Veteran Hoodline Tipster Al M. reports from the Financial District that a new spot, called Tarara Restaurant + Bar is taking over the former Unicorn Pan Asian Cuisine space, which closed in March. 
It's still in its early stages of renovation and the interior "is gutted and undergoing heavy construction," said Al. On his visit, he was able to speak to one of the owners who said that the new eatery will be specializing in seafood dishes, with fish 'n' chips being the highlight on the menu. According to its website, Tarara is named after a resort in Havana, Cuba, and it bills itself as a tropical, casual seafood restaurant.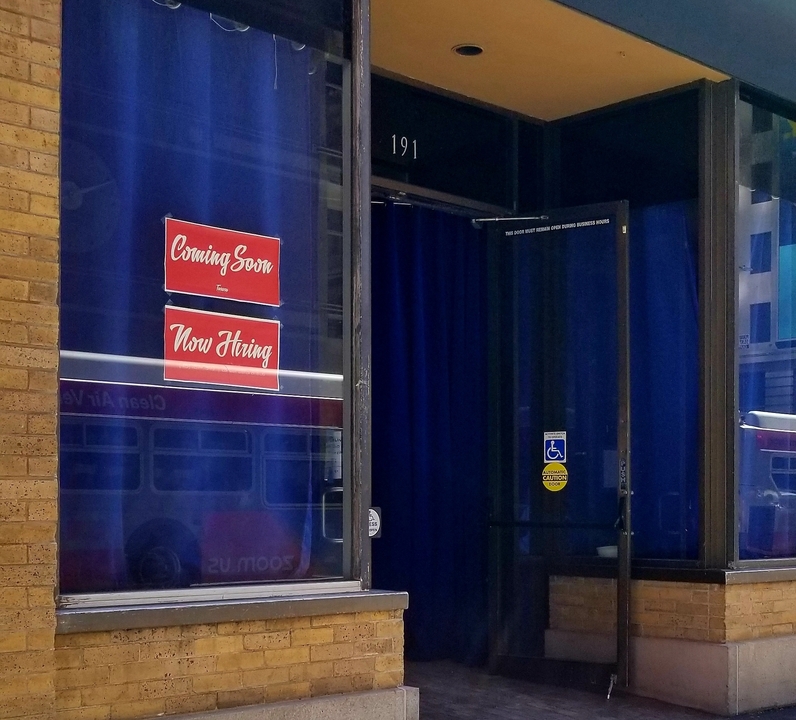 Guests will begin by selecting two sides from options like French fries, papaya salad or roasted veggies. Then, they'll select a protein, which includes items like salmon, seasonal fish, shrimp and more, before choosing a cooking method to complete their dish (fried, grilled or Cajun-style). (Check out the full menu here.)
The owner isn't sure when Tarara will be ready to open, but the restaurant's Yelp page indicates it hopes to be in business by July 2.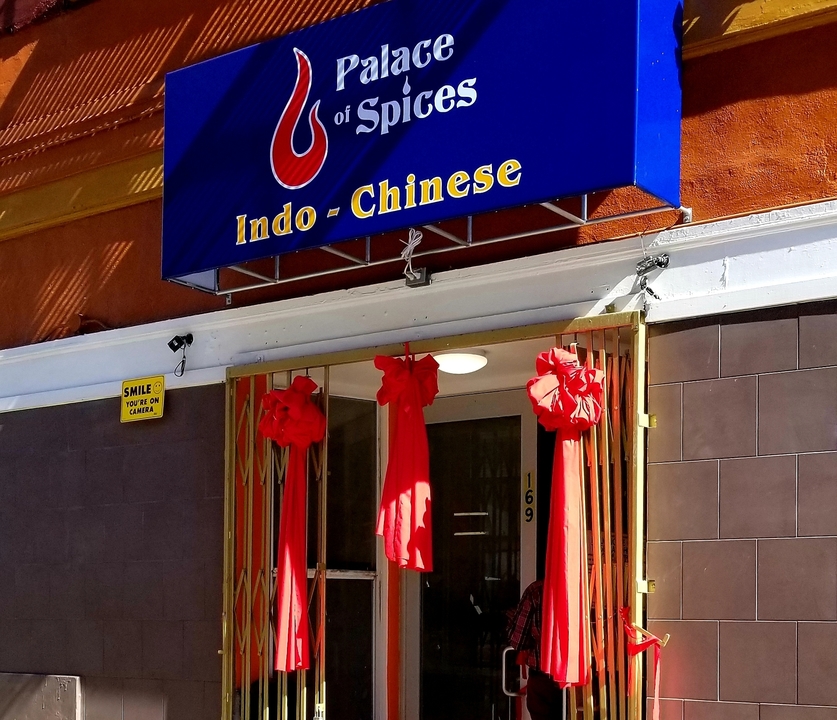 Tenderloin
Palace of Spices (173 Eddy St.)
Al reports that a new 300-seat buffet restaurant called Palace of Spices is opening in the Tenderloin on July 1. 
On his visit, Al spoke to one of the owners who also happens to own Gorkha Kitchen at 9th Avenue and Judah Street in the Inner Sunset. "All of the furniture inside is imported from China, including a large chandelier," said Al. Additionally, "there will be more than fifty items on the menu from apps to entrees."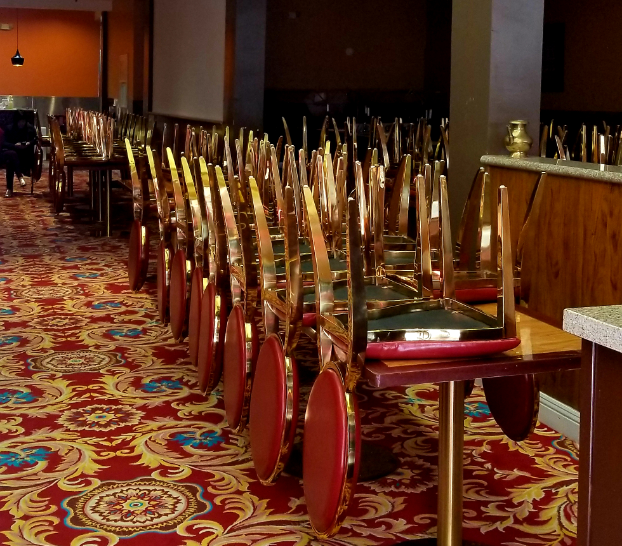 According to the its website, expect to see an assortment of Indo-Chinese and Asian-fusion dishes, including "authentic Indian palace food." Look for a larger selection of vegan and veggie friendly items on the menu as well, and 100 percent halal meats. 
Additionally, the restaurant uses no plastic utensils and composts all its food waste, according to the website. 
Palace of Spices is open Monday–Friday from 11 a.m. – 9 p.m. and Saturday from 11 a.m. – 11 p.m. It's closed on Sunday. The buffet is offered 11 a.m. – 2:30 p.m.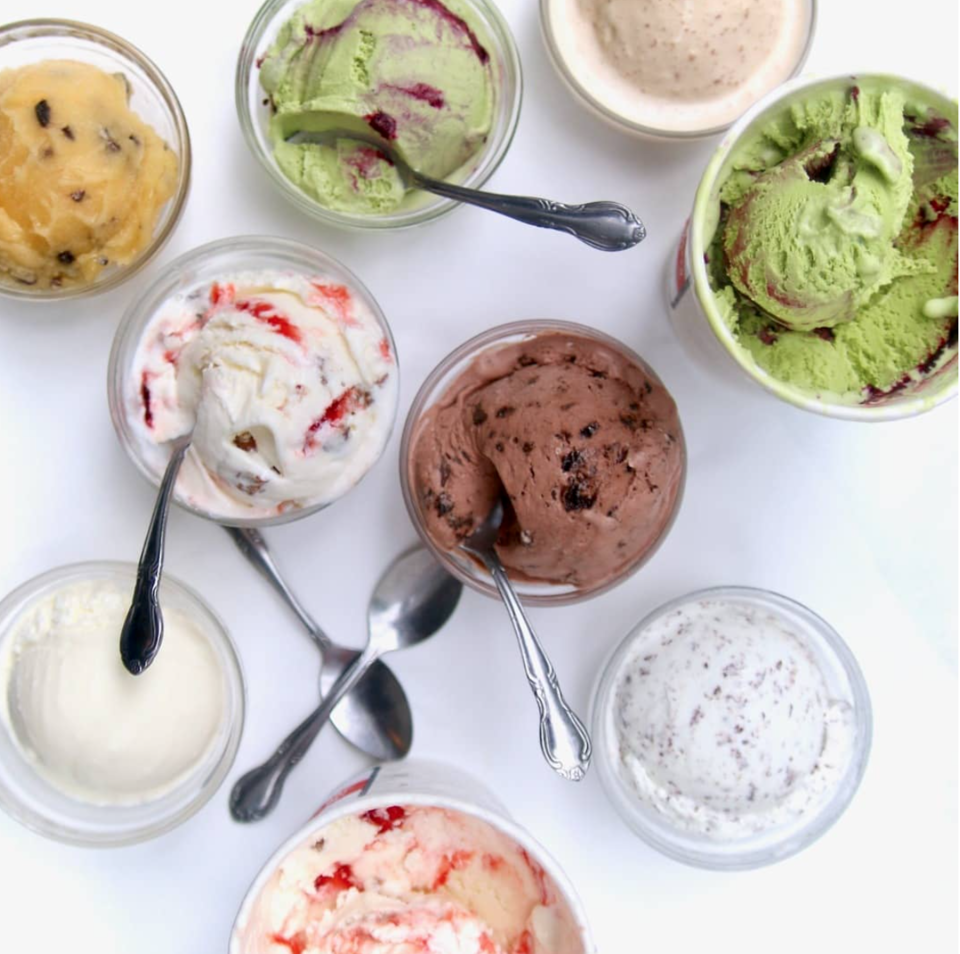 Hayes Valley
Salt & Straw (587 Hayes St.)
Ice cream purveyor Salt & Straw has announced the release of its new San Francisco-inspired flavors. The Portland-based creamery has another city outpost at 2201 Fillmore St., along with additional locations in Los Angeles, San Diego, Portland and Seattle. Two forthcoming shops are on the way in Burlingame and Palo Alto. 
Look for specialty flavors like Sightglass Coffee Cashew Praline with Sightglass cold brew and lightly caramelized cashews, Mt. Tam Cheese with toasted Acme Bread with Cowgirl Creamery's Mt. Tam cheese ice cream and house-made sour cherry and apricot jam, and Old Potrero Rye & Cocoa Nib Sorbet with Anchor Distilling's Old Potrero Rye whiskey and a burnt caramel syrup with a touch of salt. 
To celebrate, Salt & Straw is hosting a Midnight Screening party on Thursday, June 28 with free single scoops of ice cream alongside Tyler Malek, the co-founder and head ice cream maker. 
Malek created the flavors to "tell a story about the culinary landscape of San Francisco through ice cream," said a spokesperson for the shop. 
Thanks as always to man-about-town Al M.!
If you've seen something new in the neighborhood, text tips and photos to 415-200-3233, or email [email protected] If we use your info in a story, we'll give you credit.