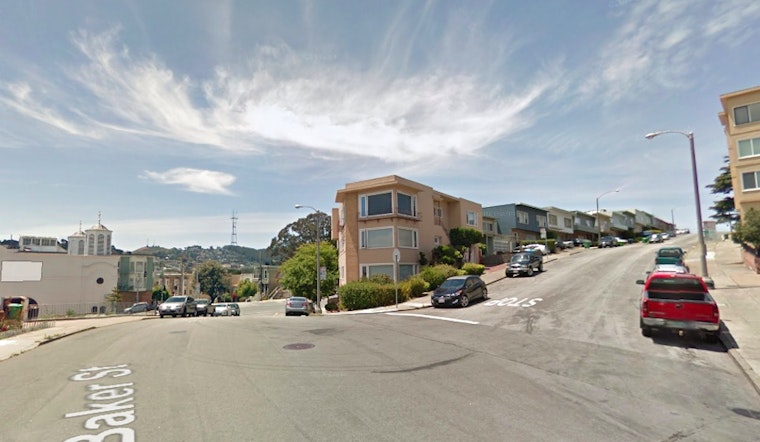 Published on July 17, 2018
Two Western Addition residents were victims of an armed takeover robbery early this morning, police have reported.
The incident took place around 2 a.m. on the 900 block of Baker Street in the Anza Vista neighborhood when a 48-year-old man who was returning home was approached by two suspects. When the victim opened his front door, one of the suspects brandished a handgun before both robbers tied him up.
When a 26-year-old woman who lives in a different apartment arrived a short time later, the suspects tied her up with the first victim. Before leaving the scene, the suspects stole the man's cash and a cellphone. 
Neither victim was injured, and the suspects were not arrested.
Anyone who has information about this incident is encouraged to contact SFPD via the department's anonymous tip line at 415-575-4444, or text TIP411 with "SFPD" at the start of the message.
Here's why we usually don't include suspect descriptions in crime reports.