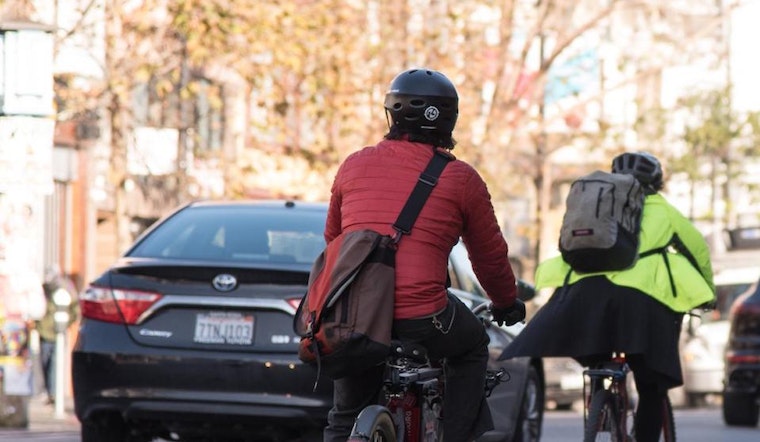 Published on July 17, 2018
The San Francisco Municipal Transportation Agency is hosting two workshops addressing community questions around upcoming traffic improvements planned for Valencia Street.
The workshops will take place at 6:30 p.m. on July 19 at 387 Valencia St. and on July 28, 4 p.m. at 3543 18th Street. Agency staff will attend both events.
"Our workshops will address numerous topics that we have heard since our outreach process began in February," said project manager Kimberly Leung via email. She said the agency received feedback about a protected bikeway, heard concerns about double parking by passenger and delivery vehicles, and also received feedback on parking enforcement. 
According to its website, one of the goals of the $145,000 project is to reduce the number of conflicts between those who walk, bike and drive on the Valencia Street corridor. 
"With the workshops, we are looking to get feedback on tradeoffs associated with the different bikeway design alternatives and input on near-term curb improvements," she said.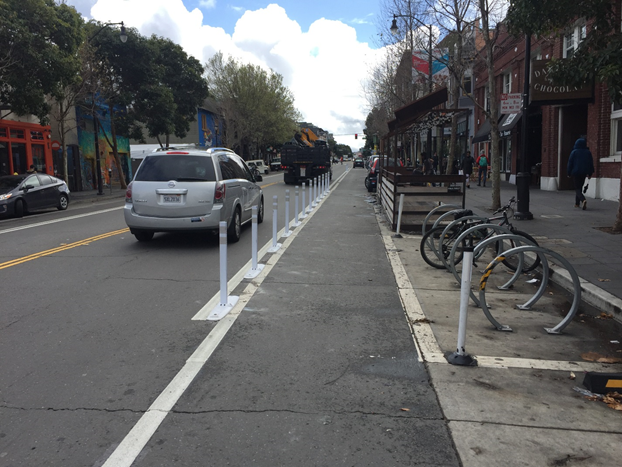 The workshop will have boards summarizing feedback from outreach campaigns, along with data about collision patterns, interactions and behaviors near the curb.
Staff will also display alternative bikeway designs, as well as information about curb management strategies and near-term curb proposals. Attendees will have a chance to participate in a survey on design alternatives and associated tradeoffs.
A fact sheet published by the SFMTA states that Valencia Street is on the city's high-injury network, the 13 percent of city streets that account for 75 percent of severe and fatal collisions.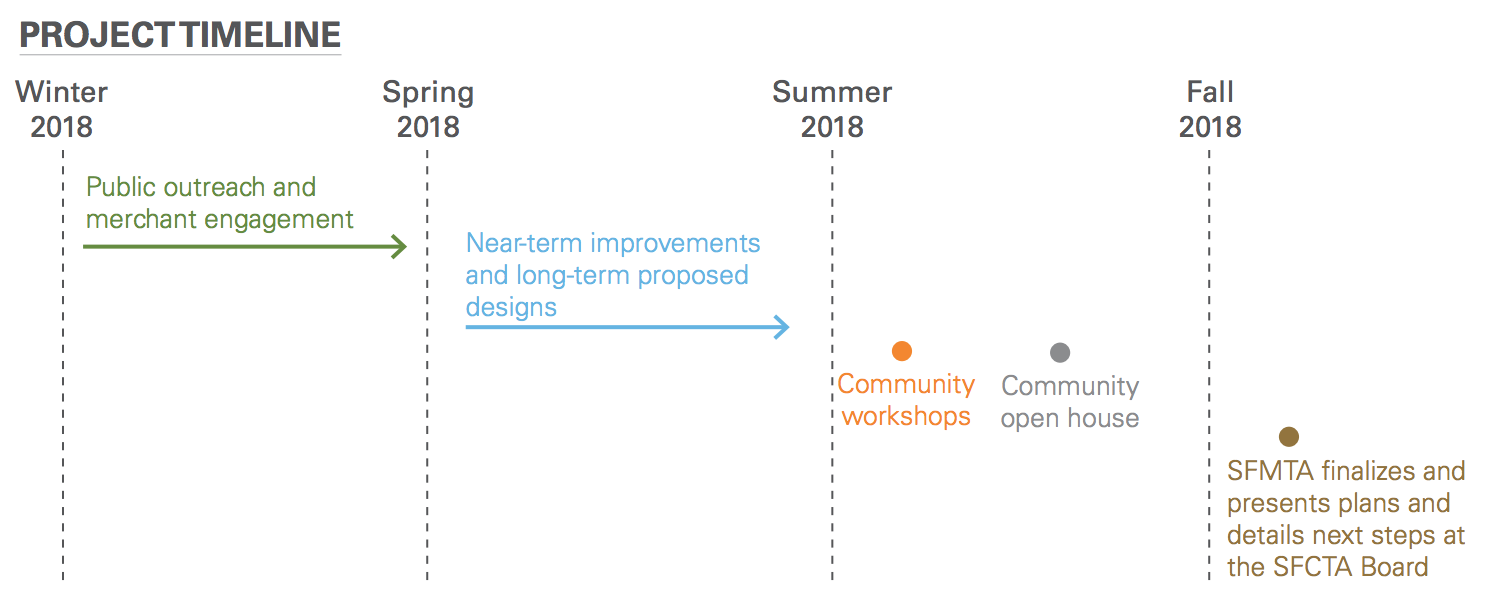 On an average weekday, 2,100 cyclists commute along the corridor; between January 2012 and December 2016, 204 people were injured in 268 reported collisions, one of which was fatal.
Dooring is the most frequent crash type along the entire corridor. Between 2012 and 2016, 40 percent of all collisions were between vehicles and bicycles, and 37 percent were collisions between vehicles.
This fall, SFMTA will finalize and present plans at the San Francisco County Transportation Authority Board.
Although not involved in the workshops, the SFCTA allocated the funds for the planning effort and is involved in general oversight and project updates.