The UC Hastings College of the Law building at the corner of Golden Gate Avenue and Hyde Street is the canvas for a new mural dedicated to promoting peace and understanding.
The installation, titled "The Unbound," is a continuation of an in-studio series muralist Faith XLVII has been working on recently to address humanitarian crises in the U.S. and abroad.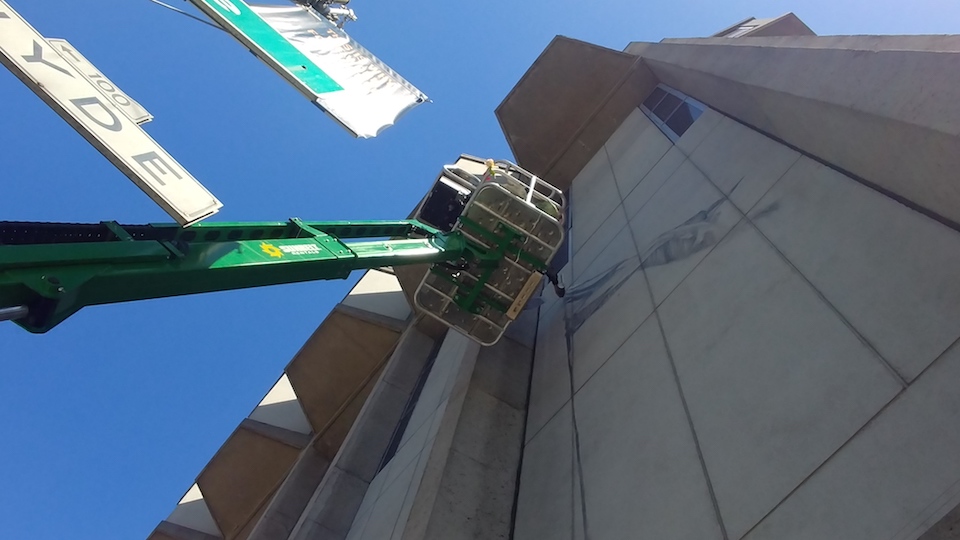 The mural, which depicts white flags in motion, is attached to a document "which has its roots in the aged peace manifesto, a calling for non-violence and equality, sustainability, and simple truths along those lines," the artist told us.
Faith XLVII said she's wanted to paint in San Francisco "for some time" and worked for two years with friend Brian Grief to "find a good wall in the city." Grief contacted UC Hastings on her behalf and secured permission to install the work.
The inscriptions under the flags are inspired by The Cosmic Doctrine, a book by Dion Fortune that deals with "evolution of humanity, natural law, the evolution of consciousness, and the nature of mind," said Faith XLVII.
"There are poetic crossovers in the titles that I hope can inspire or provoke emotion or thought in the passerby who catches a random glimpse of a phrase," she added.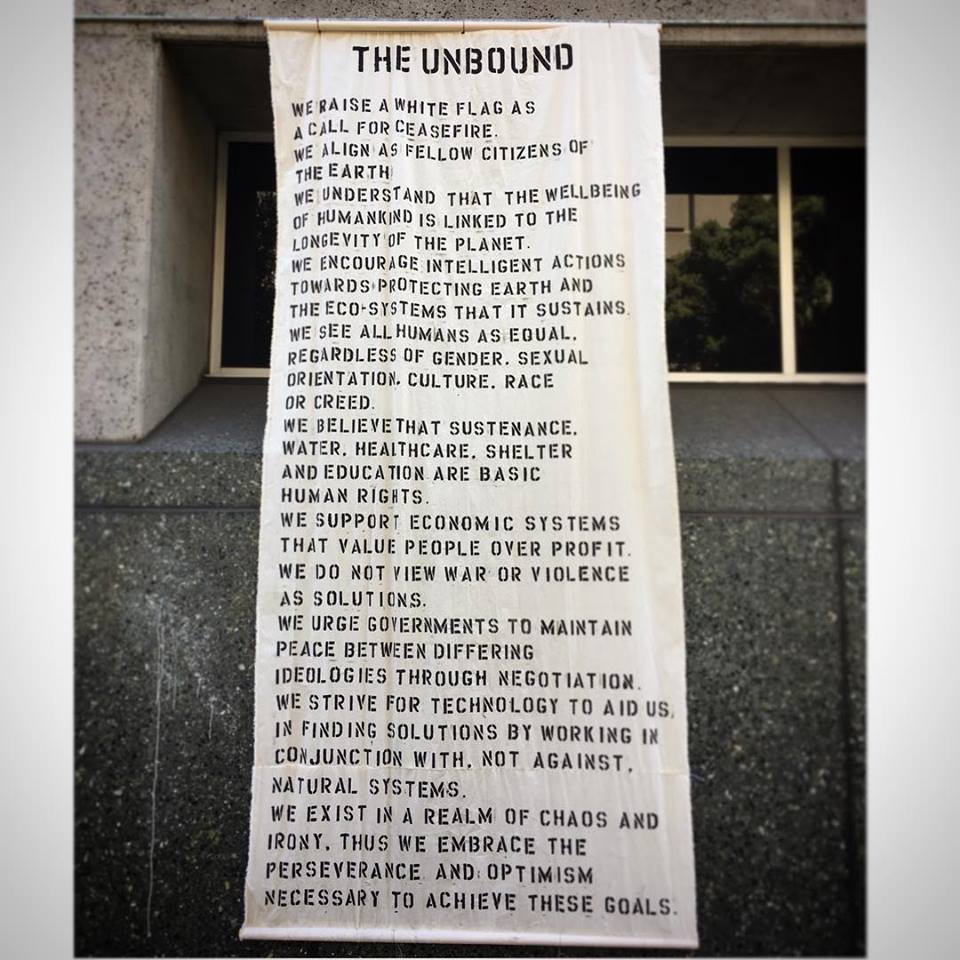 Faith XLVII recently completed a mural on Skid Row in Los Angeles that aims to encourage empathy for the homeless. 
"LA is just exploding with homelessness and its something I feel the need to discuss with my work while I live in that city," she said.
She has some other mural projects lined up in Canada, but said she aims to "engage more in San Francisco as it is a city that I resonate with and would like to build a relationship with over time."