A new art project aiming to help locals understand the challenges of homelessness in San Francisco is coming to Hayes Valley's Proxy SF next month.
From September 7 to September 16, "Coming Home" will invite locals to view eight augmented reality and audio scenes about homelessness, filmed across San Francisco's neighborhoods. The installation can be experienced by scanning a QR code using an iPhone, iPad or Android; earbuds are recommended. 
The installation was created by contemporary artist John Craig Freeman, as well as Sound Made Public sound artists Tania Ketenjian and Philip Wood.
It is produced by nonprofit Lava Mae, which brings mobile shower and restroom facilities to people living on the streets, and San Jose-based art and technology network ZERO1.
The augmented reality and audio experience offers San Franciscans an opportunity to hear stories from those who currently live on the street, as well as those who have moved on from being homeless. 
"In San Francisco, there is a gaping disconnect between our housed and unhoused neighbors," Lava Mae's curator of arts programming, Amy Schoening, said in a statement. "With Coming Home, we want to learn if we can bridge that gap through an immersive experience in a public space that combines art and new technology."
When someone is unhoused, many see that as the entire story. But individual circumstances vary widely, co-curator and ZERO1 president Barbara Goldstein told us. "Coming Home" wants to encourage its viewers to take a closer look.
Goldstein explained that the project was originally interested in showcasing on Patricia's Green, where it could reach a wide range of people. But when that space was already booked, it turned to neighboring Proxy SF.
Coming Home's setup at Proxy is accessible 24/7, though it's best viewed in the late afternoon and early evening, organizers said. 
Docents will be available to assist viewers from 6-9 p.m on weekdays, and from 1- 9 p.m. on weekends. During those hours, viewers will also be encouraged to share their thoughts at the conclusion of the experience.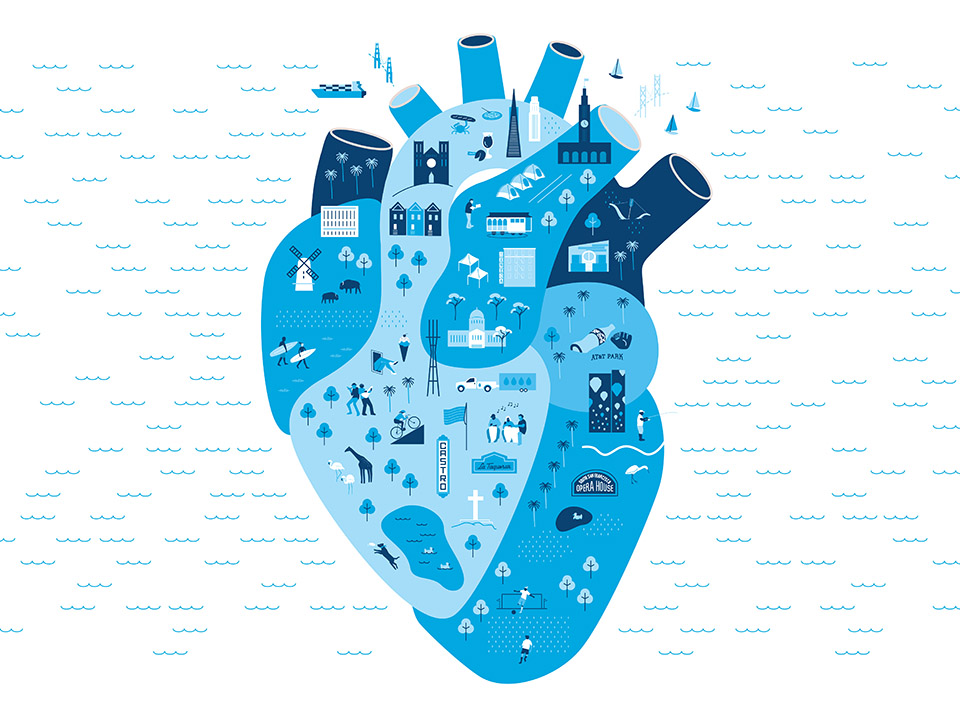 All the individuals featured in the art project are members of the Lava Mae community, Goldstein said, and the nonprofit is planning to stay in touch with them.
On September 16, Lava Mae will also host a community day to celebrate the project's conclusion, with silent meditation, chair massages, a listening station, hygiene kit making, a sock and underwear drive and tours of a Lava Mae bus.
Hayes Valley won't be the end for "Coming Home." In a statement, the organizers say the project will continue to pop up in "unexpected locations across San Francisco."