By
Hoodline
- Published on August 10, 2018.
Interested in trying some new breakfast and brunch spots in San Francisco? You're in luck: we've found the freshest businesses to fill the bill. Here are the newest places to check out when the mood strikes.
Tastebuds
600 Fifth Ave., Inner Richmond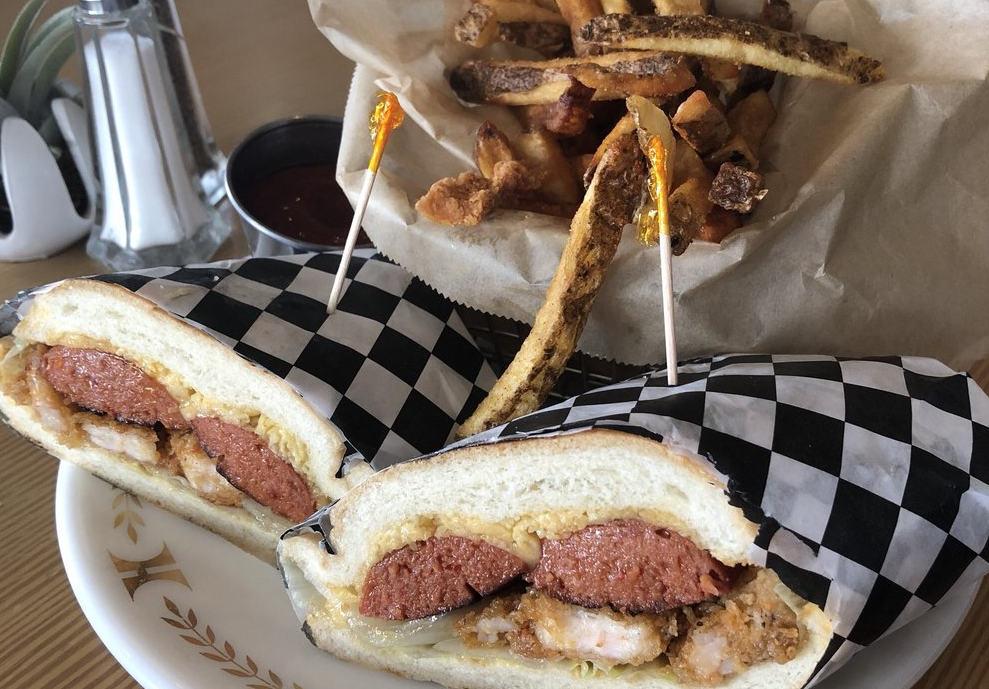 Tastebuds is a new cafe and soul food spot in the location formerly occupied by Katia's tea room.
It's a neighborhood-style "all-day cafe" run by husband-and-wife duo Melvin and Helen Simmons. Melvin's family hails from Louisiana, and that heritage is reflected in Southern-style menu items like chicken and waffles, shrimp and grits, and red beans and rice. Breakfast, served until 2 p.m., looks like cinnamon French toast, breakfast burritos and the "Hangover Helper," which features chorizo over roasted potatoes, scrambled eggs, cheddar cheese and green onions.
In the evenings, it's wine and beer time; happy hour runs from 4-7 p.m.
With a 4.5-star Yelp rating out 20 reviews, Tastebuds has been getting positive attention.
Katherine E. noted, "Super cute new place at Fifth and Balboa. I stopped by after work and got a glass of wine and one of their happy hour items, a goat cheese and toast thing. It was delicious! Great service, great addition to the neighborhood."
Yelper Spencer J. wrote, "Awesome chorizo breakfast burrito. Not cheap at $14 but worth it, super fresh and flavorful. The burger and tuna sandwich were also delicious, and the fries and I are now in a relationship. Great brunch spot run by super nice people."
Tastebuds is open from 7 a.m.–7 p.m. daily.
Diane's Bloody Mary
2120 Greenwich St., Marina
After a brief hiatus, Diane's Bloody Mary pop-up is back at Mina Test Kitchen. It will be there for at least the next few months, according to Eater.
Expect a lot of toasts — breakfast fruit, avocado and smoked salmon, for example. There's also fresh salads, grain bowls and larger plates like creamy polenta and a pork posole.
Of course, you'll also find bloody marys. They're made with the restaurant's namesake brand of tomato mix, which comes in original (made with tomatoes, herb of lovage, olive brine, Tabasco, horseradish, vegan Worcestershire, lemon and lime and honey) or jalapeño. After that decision, you'll just need to choose a spirit base, from the classic vodka to gin, tequila, mezcal or bourbon. 
So far, Diane's Bloody Mary has earned a five-star rating out of six reviews on Yelp.
Yelper Carla M., who reviewed Diane's Bloody Mary on July 29, wrote, "Make sure to make a reservation. It's worth the wait. My favorite burger in San Francisco. Amazing options for Bloody Marys."
Chris S. noted, "This place is one of the best spots in San Francisco, all around. Unbelievable bloodys, one of the greatest french toasts I've ever had, and the breakfast sandwich was number one."
Diane's Bloody Mary is open from 9 a.m.–4 p.m. on Thursday-Sunday. (It's closed on Monday-Wednesday.)
Wooly Pig
2295 Third St., Dogpatch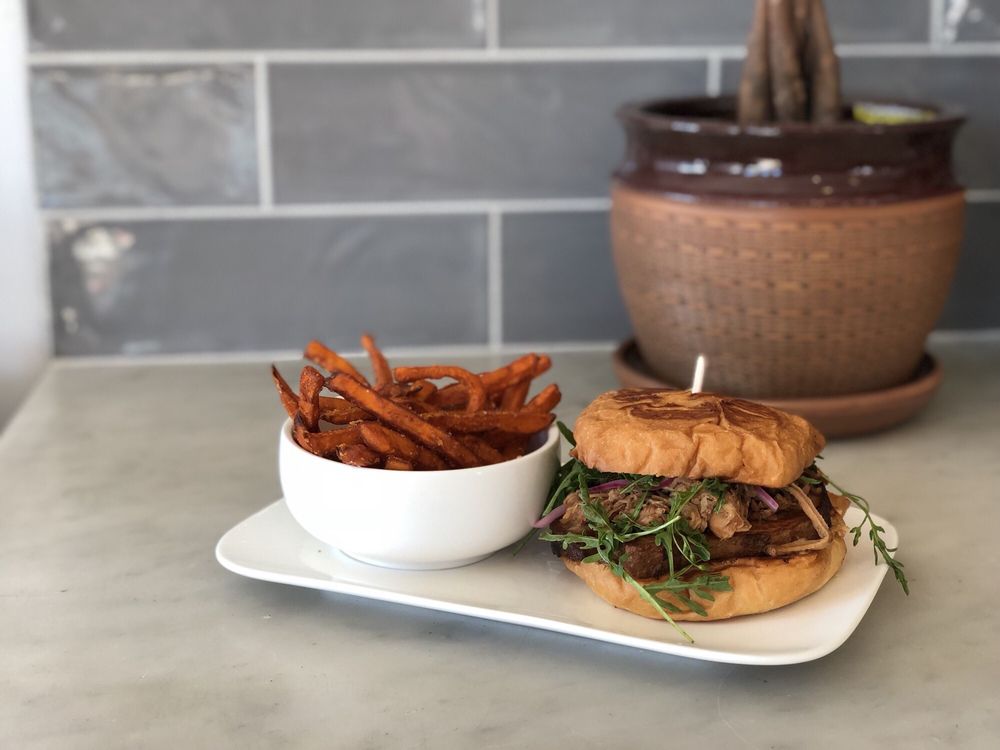 Finally, Inner Sunset favorite Wooly Pig has landed new digs in Dogpatch.
The long-time breakfast and brunch spot was known for its banh mi and pulled pork sandwiches. Both are still found on the menu, alongside bagel sandwiches, crepe-style eggs on an English muffin, and a grilled skirt steak salad with blue cheese dressing. The coffee is from Andytown.
With a 4.5-star Yelp rating out of 589 reviews on Yelp, the new Wooly Pig has been getting positive attention.
Yelper Roxy N., who was one of the first users to visit Wooly Pig on August 5, wrote, "Yummy, yummy food, yet standard crazy-high San Francisco prices. The new space in Dogpatch is beautiful and clean. I ordered the pulled pork sandwich with a side of sweet potato fries. The sandwich was delicious, and the fries were perfect."
Yelper Maggie R. wrote, "The barbecue sandwich was so amazing. It's so hard to describe; Southern pulled pork with an Asian flare to it. It's an easygoing type of place."
Wooly Pig is open from 8 a.m.–4 p.m. daily.