Here's the latest on San Francisco's restaurant scene. In this edition, an unknown eatery makes its way to the Inner Richmond, a Burmese spot appears to be headed to a recently shuttered burger and sandwich joint, a new pizzeria is poised to open in Lower Nob Hill, and a new blend of coffee is debuting in a partnership between a local roaster and a city agency. 
Opening
Inner Richmond
Mokuku (332 Clement St.)
Veteran Hoodline tipster Al M. reports that Taste of Jiangnan in the Inner Richmond "is no more." 
While Yelpers have confirmed the closure as well, our informant said he's been keeping an eye on the place for any movement. Late last week, he noticed an ABC application posted to the window for a business to be called Mokuku.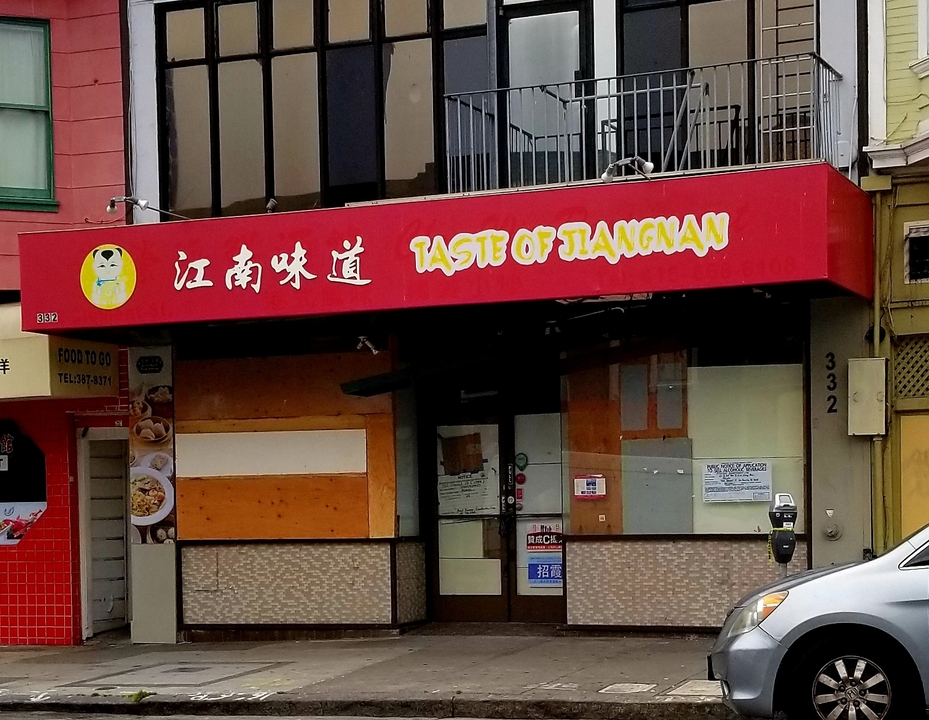 There's not much info on the new spot as of yet; it's still not clear what type of food Mokuku will specialize in. 
However, public records reveal that work to install "new dining finishes, non-structural partitions, a remodeled bar area, a second floor wait station and accessible restroom upgrades" is currently underway. 
Additionally, Mokuku's Type 41 ABC application has been approved, which allows for the sale of beer and wine at an eating establishment. 
Al plans to continue to watch for any movement and will provide updates. 
South Beach/China Basin
Burma Gold (695 3rd St.)
Also closed is China Basin's 3rd Street Grill, according to our tipster Al. 
"From the outside, you can hardly tell it's closed," he said. "But a peak inside reveals that furniture has been strewn all over and it looks like items are heading out for the dumpster."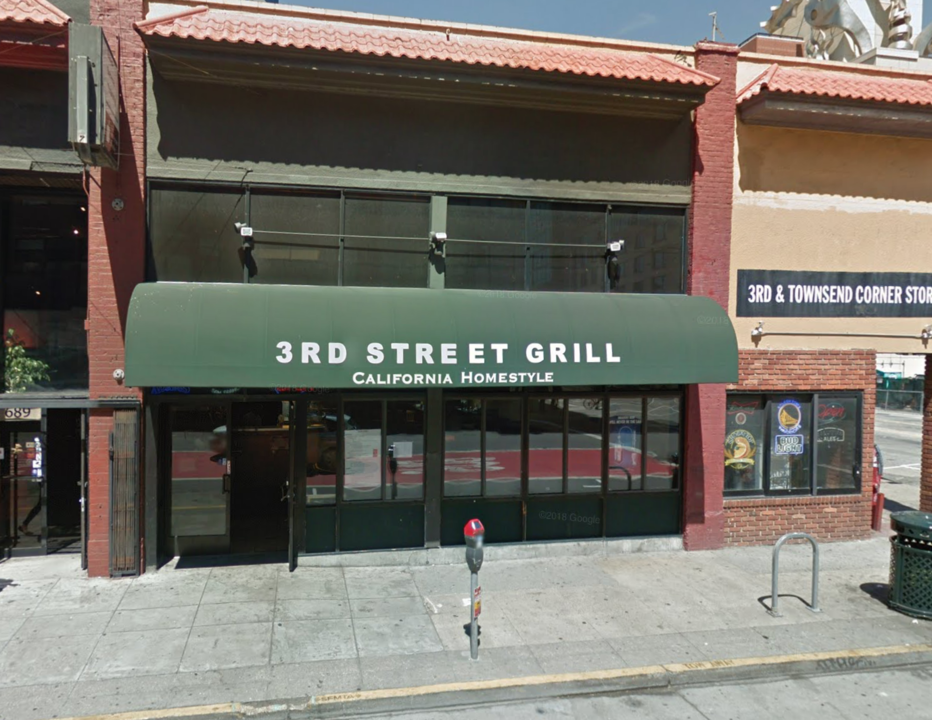 It appears, however, that there's already a taker for the soon-to-be-vacant restaurant near AT&T Park. An ABC application for a new eatery was posted to the window, but "the name of the business wasn't filled out," said Al. 
Public records reveal, however, that the new spot will be called Burma Gold. A Department of Health application and a Type 41 ABC application have been approved, the records show. 
There's not much additional information on Burma Gold as of yet. We've reached out to one of the owners, but have not heard back as of press time. 
As always, our informant Al plans to keep an eye on the space and report back with updates as warranted. 
Lower Nob Hill
Gusto Mediterrano (1000 Bush St.)
Hoodline tipster John P. wrote in to let us know that Gusto Mediterrano is poised to open within the coming weeks.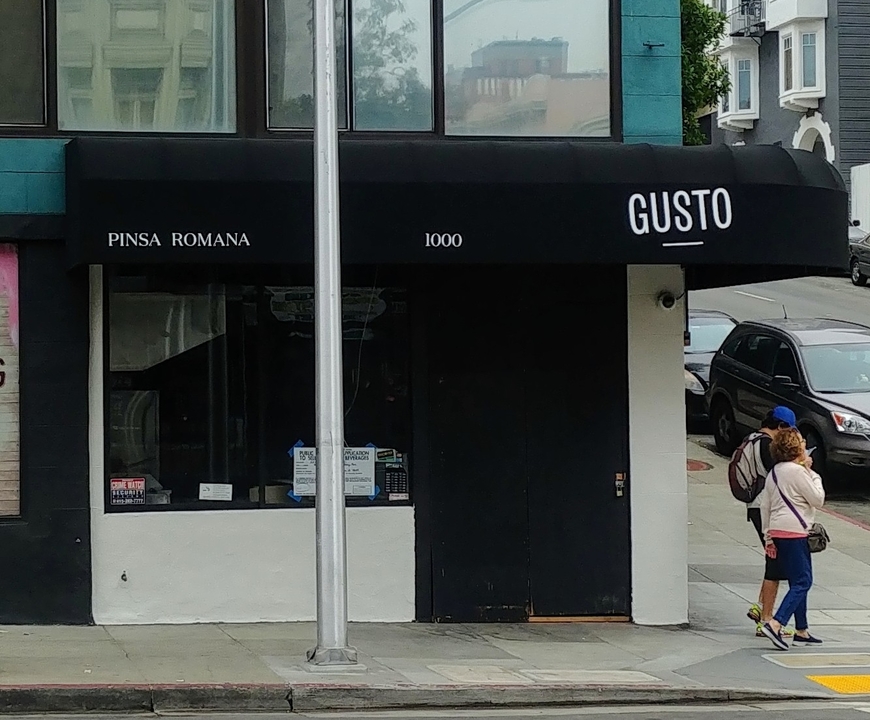 As we've reported in February, the new pizzeria is taking over the former Cybelle's Pizza space, which closed up shop early last year. 
Gusto Mediterrano has been in the works since last November, when the health department first issued its permit to operate. Since then, an ABC Type 41 license has been approved, which allows for the sale of beer and wine. 
Updates
Embarcadero
Ritual Coffee/Port of San Francisco
Finally, an unusual pairing: the Port of San Francisco has teamed up with Ritual Coffee Roasters for an Embarcadero Seawall-themed espresso blend, named Seawall Stroll. 
The caffeinated collaboration aims to educate the public about the city's Seawall Earthquake Safety Program, a Port representative told Hoodline.  
According to the Port, the Embarcadero seawall protects more than $100 billion in assets and economic activity along the waterfront. (For more info, here's our deep-dive story about the seawall, and why it's in danger.)
"I decided to partner with the Port on the education efforts for the Seawall Program because Ritual is a San Francisco coffee company and this is a San Francisco issue," said Ritual Coffee Roasters owner and founder Eileen Rinaldi in a statement.
"In order for Ritual to continue to grow and thrive, San Francisco's local economy needs to also be growing and thriving. Strengthening the seawall is critical to that."
The limited-edition coffee blend is made with beans sourced from Guatemala, Costa Rica, Kenya and Ethiopia. Look for it wherever Ritual is sold, through the end of September. 
---
Thanks to John P. and Al M. for the tips! If you've seen something new in the neighborhood, text your tips and photos to (415) 200-3233, or email [email protected] If we use your info in a story, we'll give you credit.