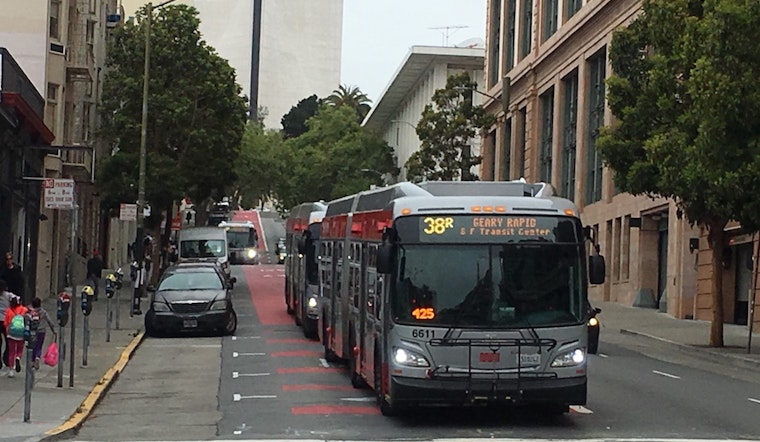 Published on October 17, 2018
San Francisco's highest court on Monday shut down a court case challenging the approval process of a project aimed at improving service and safety along the busy 38-Geary bus route.
On October 15th, San Francisco Superior Court judge Cynthia Ming-mei Lee denied a petition to put the transit project on hold until further environmental review and analysis could be completed.
The case, filed in February 2017 by Richmond merchant group San Franciscans for Sensible Transit, alleged that the environmental review of the major changes proposed for the 38-Geary corridor contained substantive flaws and that the analysis failed to thoroughly consider alternatives to the project as approved.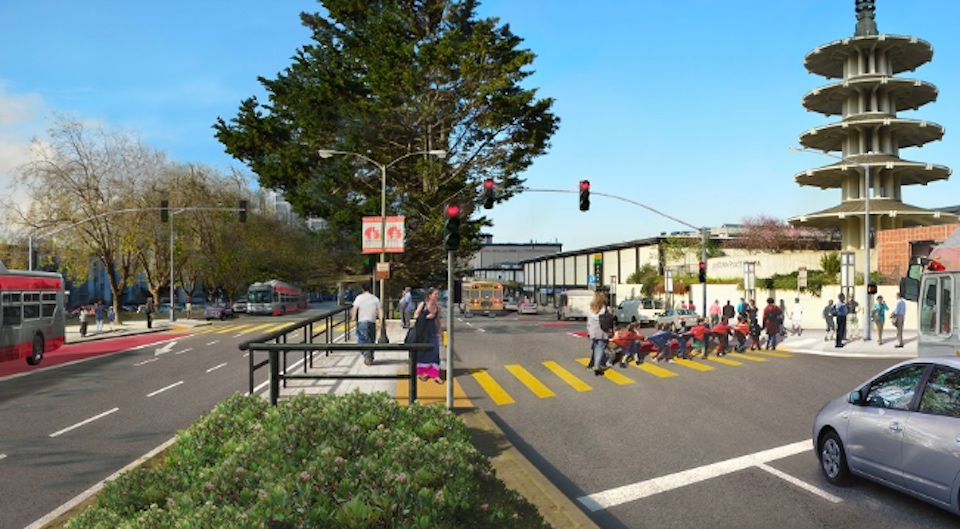 Judge Lee disagreed with the complaints, ruling that the San Francisco County Transportation Authority and the SFMTA provided substantial evidence supporting the adequacy of their environmental review process.
Construction of the Geary Rapid Project kicked off last week despite the ongoing lawsuit. The initial $35 million phase will add curbside transit-only lanes in both east and west directions of the current 38-Geary route between Stanyan and Gough streets, andincludes several bike and pedestrian safety improvements and the removal of the Steiner Street pedestrian bridge. Phase 1 is expected to be complete by spring 2021.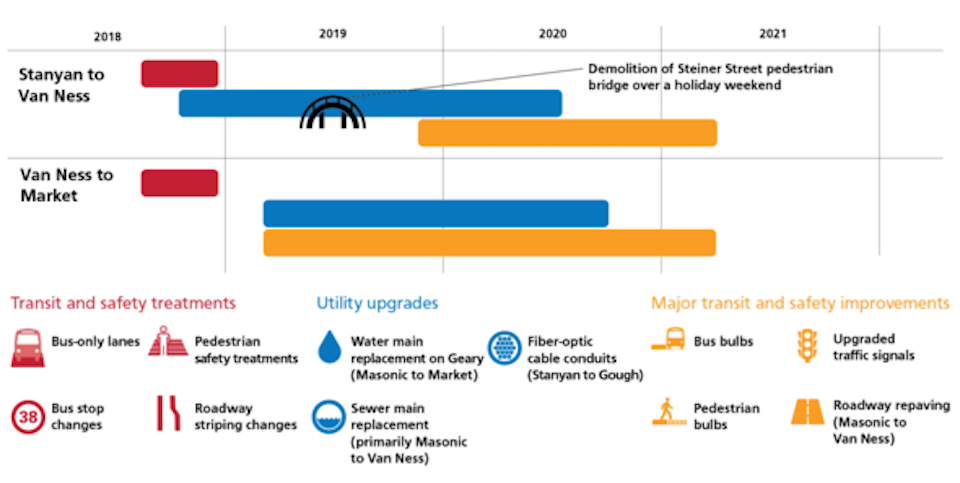 The larger $235 million Geary Boulevard Improvement Project is still in the design phase. Construction of this larger phase of the 38-Geary improvement project is slated to start in the fall of 2020, and will include center-running transit-only lanes from Stanyan to 27th/28th Avenue and upgrades to crosswalks and bus stations.