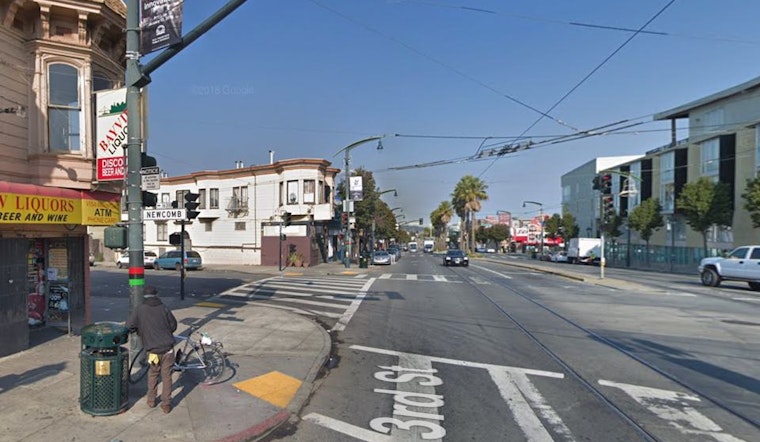 Published on October 29, 2018
A fight at Third Avenue and Newcomb Street in the Bayview early Sunday morning escalated into a shooting that sent two victims to the hospital — one of which suffered life-threatening injuries, the SFPD reports.
According to police, at about 1:30 a.m. October 28, one man got into a fight with three unidentified male suspects, "who shot him with guns." The victim, age 47, suffered life-threatening injuries.
Another victim, 50, reported hearing the gunshots then realized that he too had been shot. The second victim suffered non life-threatening
Both victims were transported to a hospital for care, and no arrests have been made.