Earlier this month, Russian Hill neighbors and Polk Street denizens filed into City Hall for a key meeting to decide the fate of a proposed Whole Foods store in the former Lombardi Sports building (1600 Jackson St.)
Plans for the stripped-down Whole Foods 365 concept — a less expensive version of the Amazon-owned grocery giant — have been contentiously debated in the neighborhood for years. Some believe that a full-service grocery store is desperately needed in the area, while others have been hoping for more affordable housing at the site. 
But in one fell swoop, the Planning Commission quashed the project in a five-to-one preliminary vote, citing its insufficient quantity of housing. After several rounds of negotiations, Whole Foods had offered to build eight units within the building, which many commissioners said was insufficient. 
"I could not in good conscience let this be a supermarket for the next 25 years in a time of a housing crisis," Commissioner Milicent Johnson said at the meeting. 
The commission will make its formal vote on the matter on November 29, but it appears that the project is in serious trouble, if not outright dead. 
We reached out to Rob Isackson of Village Investment Partners, which owns the Lombardi building, to confirm whether or not Whole Foods would be pulling out of the project, but did not receive a response. 
"We don't have the ability to tear this down and build a Whole Foods with housing on top of it," Isackson told us back in October, citing cost as a key issue.
Even if a teardown project were to move forward, the neighborhood's zoning prohibits commercial spaces larger than 4,000 square feet — much smaller than a typical full-service grocery store. Constructing a multi-story housing complex with a Whole Foods on the ground floor would require a complicated process to "spot-zone" the retail space.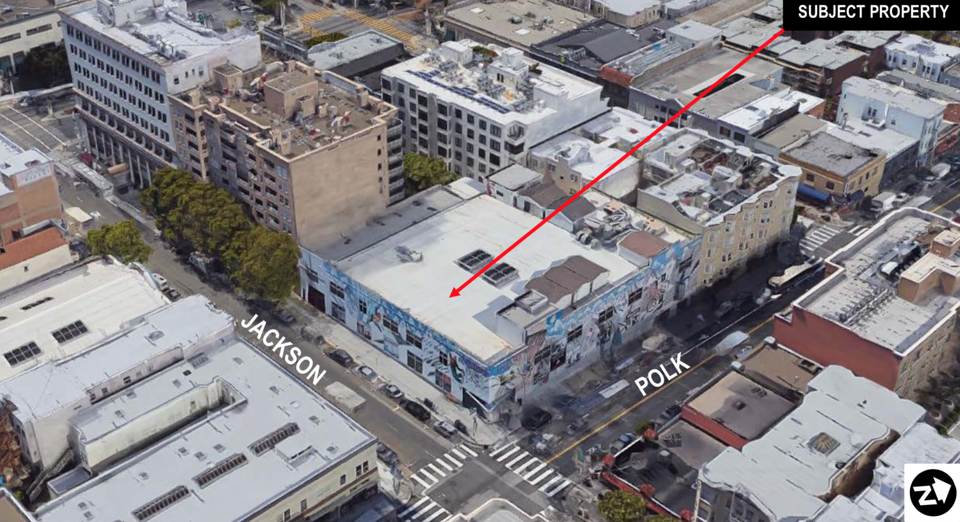 Some neighborhood organizations were disappointed by Planning's decision; others were celebratory. 
Russian Hill Neighbors (RHN) president Carol Ann Rogers told Hoodline she understands the need for new housing in San Francisco, but "we believe our neighborhood truly needs a grocery store, too." 
"We had hoped that we could have had both accomplished, because both are important to the quality of life," she said. 
Middle Polk Neighborhood Association (MPNA) chair Chris Gembinski, who opposed the Whole Foods project, said he agreed with the commissioners' argument that the site needed more housing.
Gembinski also noted that some neighbors were concerned that Whole Foods had been acquired by Amazon. He said that if a locally owned grocer such as Mollie Stones had expressed a desire to use the space, he might have considered offering support.
"A lot of residents were concerned about Amazon, as the retail killer," he said. "It's like a Trojan horse for Amazon entering the neighborhood." 
Hoodline also requested comment from District 3 Supervisor Aaron Peskin, who represents the neighborhood, but did not receive a response.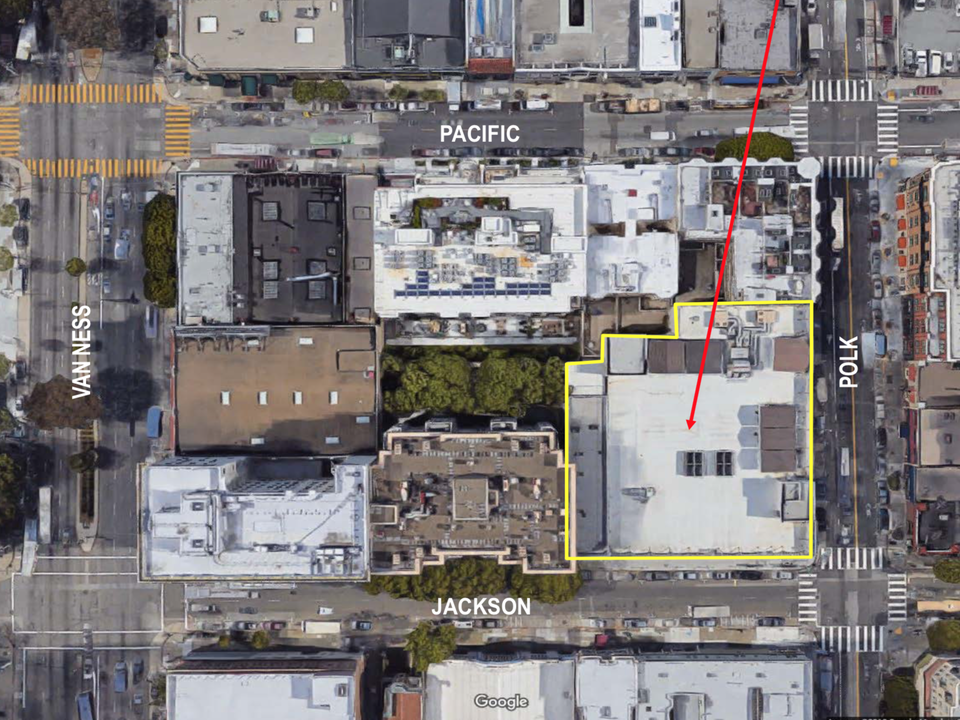 Moving forward, Rogers said that RHN will continue to explore possibilities for the space, as "it's really untenable for that property to remain vacant as it has for so long. That building being empty hasn't helped anybody." 
"Here is a usable building that already exists," she said. "We remain open to hearing other ideas and to keep options open for the long term."
As for MPNA's Gembinski, he told us that his organization wants to see Village "either sell the building to someone that wants to put up housing, or we are more than happy to work with the Board of Supervisors to do some spot-zoning for special use — that will be a win-win for everybody."