As of this week, the city has opened up the former site of the Upper Haight McDonald's (730 Stanyan St., at Haight) for holiday shoppers to park their cars.
Open daily from 9 a.m. to 10 p.m. through Christmas Day, the free lot is an "essentially interim-interim" use of the vacant site, said legislative aide Derek Remski, who works under District 5 Supervisor Vallie Brown.
He said the plan was for it to ultimately become paid, like the Kezar Stadium lot across the street.
The lot is intended to improve access to neighborhood small businesses, mitigating sales dampened earlier in the season by construction on the Haight transit improvement and pedestrian realm project.
That construction, which closed down for the season on Thanksgiving, has sharply impacted Haight Street's retail corridor with road closures and traffic diversions.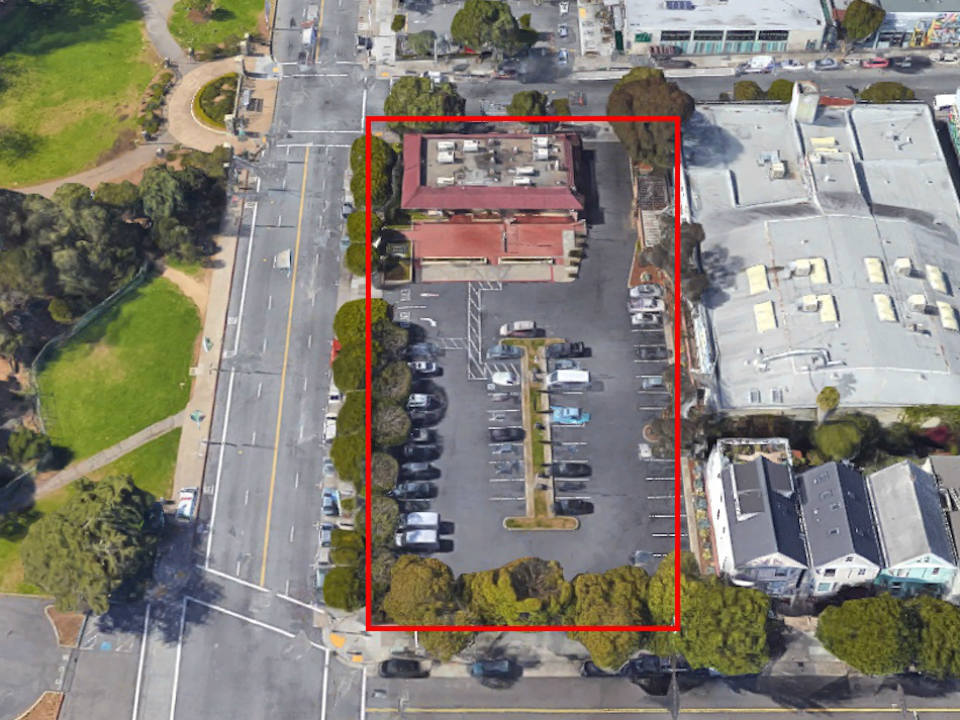 In the long term, the McDonald's site remains slated for an affordable housing development, but that won't begin construction until as long as five years from now.
Until then, the parking lot remains a temporary plan that won't impact longer-horizon interim uses of the site, once the McDonald's structure is razed. 
Potential mid-interim uses include social services and a semi-permanent Off The Grid installation with a market, food-truck park and community space. Off The Grid's application to move into the site is still in its early days, with a review by the city possible as soon as January.