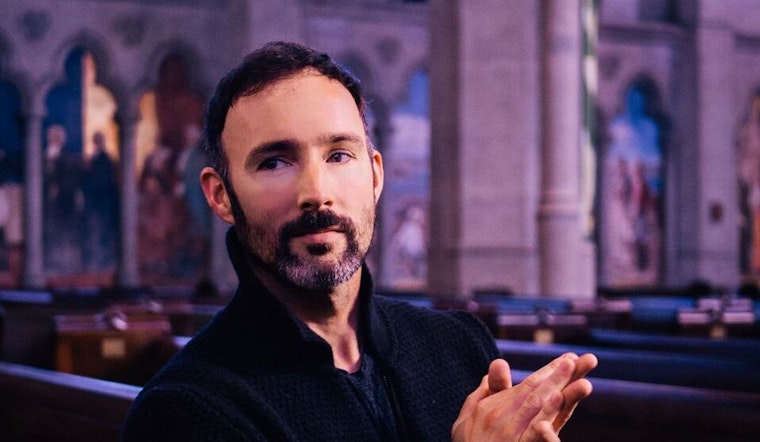 Published on November 16, 2018
This Friday and Saturday, Grace Cathedral will host performances of composer and Bay Area native Holcombe Waller's choral music project Requiem Mass: A Queer Divine Rite.
The event re-appropriates the liturgical setting of the Requiem to honor and celebrate those in the LGBTQ community who've faced discrimination. A chorus and a small ensemble of musicians will perform the rites. 
Waller, a Palo Alto native, lived in the Mission District for many years, and currently resides in Portland. He said he's excited to bring his work to the Bay Area.
Given the long history of persecution of gay people in the church, "there is not a lot of published liturgical music that celebrates LGBTQ perspectives, that interpret the texts through an LGBTQ lens," he said.
"Even in our present day, with all the social justice advances we've made for LGBTQ people, many organized religions are still very much working hard to pull back all of that progress. I thought it was important to counter that with an intervention."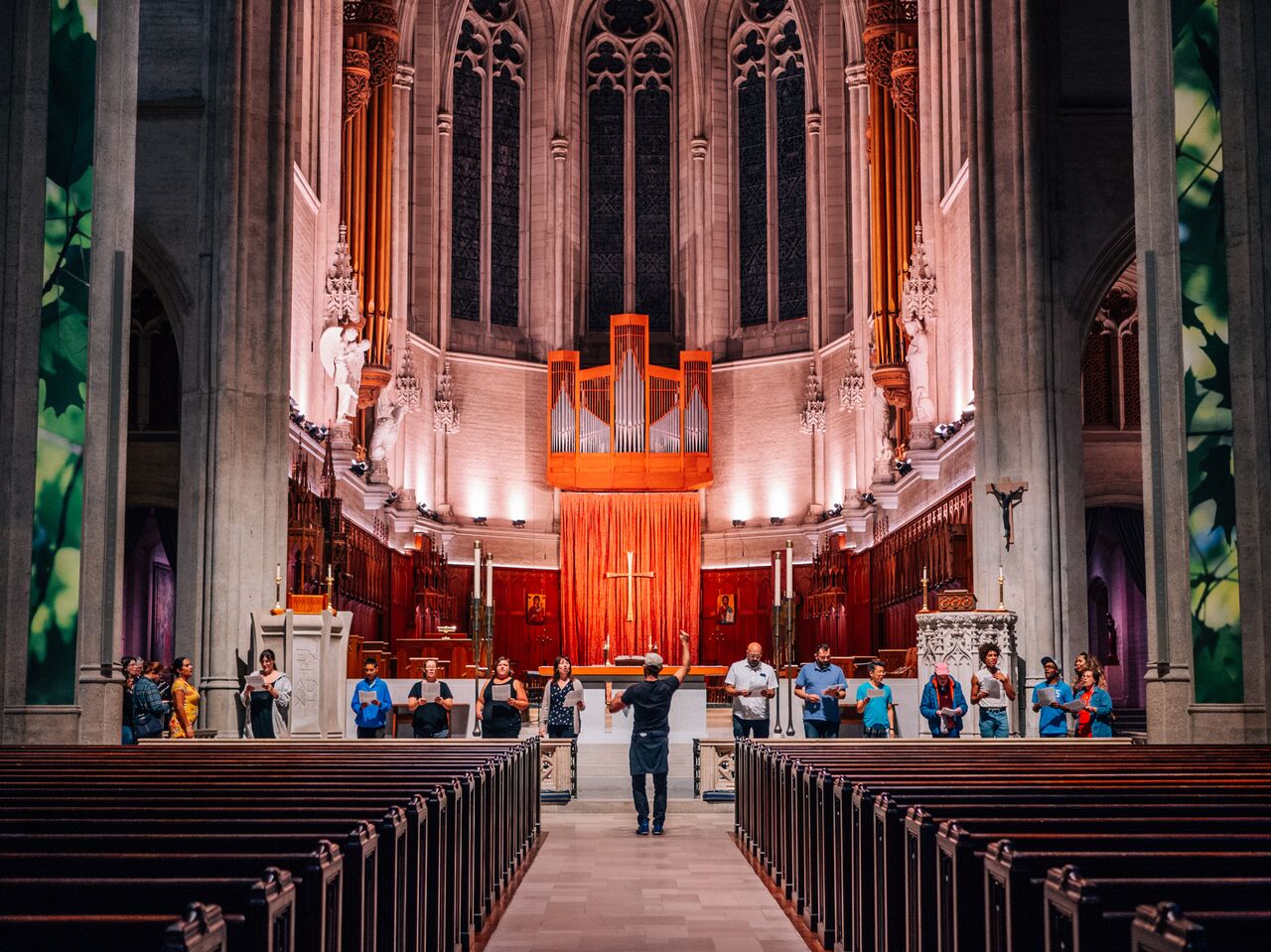 The performance, which originated as a commission from the Portland Institute for Contemporary Art in 2015 and has also been performed at the Day For Night festival in Sydney, Australia, incorporates a variety of musical influences: pop, musical theater, spirituals, gospel, as well as Bach and more classical compositions.
Waller alters the piece to fit each community in which he performs it, holding roundtables with LGBTQ artists and organizations to determine and refine new themes. 
In San Francisco, "the very clear direction that they gave was to look carefully at the profound existing marginalization of people who are poor, who are trans, who are people of color, and the way in which they still suffer in a place that is viewed as a bastion of liberal ideals," Waller said.
Those voices ultimately became the backbone of new movements and rewritten sections in the final piece. 
"People voiced what's calling them in the project. Some of those personal moments of witness, people sharing their own experience, these moments are brought into the piece," Waller explains. "The piece is entirely plastic. I just work and re-work it until it expresses all the elements that came together through the community workshop process."
The community is also essential to the performance itself, which is executed by a choir of locals. 
"Anybody who wanted to participate could participate," Waller explains. "There was no audition process; there are singers of all or no ability. The idea was that if we replicate these authoritative, top-down structures that are common within choirs, then we are re-creating the patriarchy."
The structure of the piece is also sensitive to different gender identities. "We still structure it in two, three or four vocal parts, SATB [soprano, alto, tenor, bass], but we try not to restrict the voices to gender," says Waller. "People are welcome to sing parts in different octaves, or to join a section they feel most called to."
He hopes that his requiem will bring attention to the lingering inequities for gay and trans people in San Francisco, particularly those who work in or are affected by the growth of the tech industry.
"Even in a place that's as liberal as San Francisco, the tech industry is dominated by douchebag, patriarchal, know-nothing cis white men who impose their totally incompetent social perspective into the office spaces that they create," he explains. "There, people of color, trans people, women, queer people all have to make their way in a space that is completely insensitive to their identities. It literally, in monetary, demonstrable ways, punishes them for being who they are."
"SF is divided into a class of people who believe in a liberal utopia, and another class of people who can't afford to believe that. The piece definitely teases that reality out a little bit."
---
Requiem Mass: A Queer Divine Rite will be performed tonight, November 16, and tomorrow, November 17, at 7:30 p.m. at Grace Cathedral. Tickets are $16.50-36.50. Spanish supertitles and an ASL interpreter will be available, as will on-site childcare.