Here's the latest on San Francisco's restaurant scene. In this edition, a woman-owned Mexican restaurant prepares to open its first brick-and-mortar location, along with an upscale Hawaiian-inspired eatery.
A Hawaiian and Japanese brunch pop-up is launching in the Castro, and a special fundraising event is being held to benefit victims of the California wildfires. And a North Beach staple is permanently closing its doors. 
Openings
SoMa/Design District
El Pípila (879 Brannan St.) 
Veteran Hoodline tipster Al M. reports from the Design District that Mexican eatery El Pípila is poised to officially open any day now.
Owner Guadalupe Guerrero and her two daughters, Brenda and Alejandra, plan to test the waters tomorrow with a soft opening. 
This will be the first brick-and-mortar location for El Pípila, which got its start at low-income food incubator La Cocina. Earlier this year, the Guerreros were awarded a women's entrepreneurship grant from the Office of Economic and Workforce Development (OEWD), which they used to pay for final touches like linens and flatware. 
Additional support for El Pípila's first brick-and-mortar restaurant has come from the private sector, the property owner and community nonprofit lender Kiva San Francisco.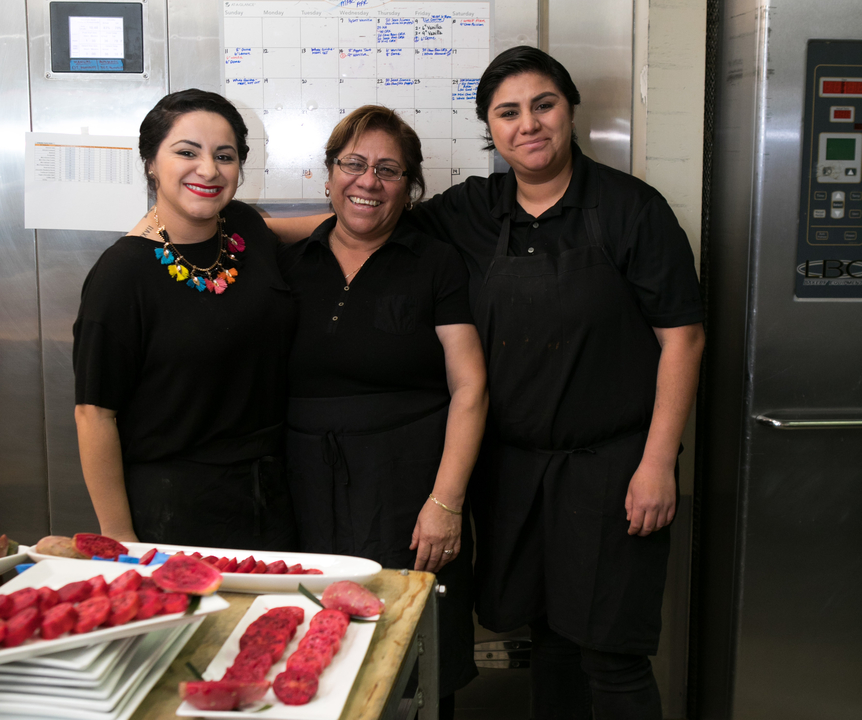 When it's open, El Pipíla will continue to serve the regional Mexican fare Guerrero perfected in her days as a pop-up and catering service. Options will include albondigas in a tomato garlic broth with carrots and potatoes, pozole verde with bacon, and a sope salad with chicken, shredded beef or veggies, and more. (You can check out the full catering menu here to get an idea of what to expect.)
SoMa
Trailblazer Tavern (350 Mission St.)
Michael Mina's new Hawaiian-inspired restaurant, Trailblazer Tavern, is set to welcome its first guests next Monday, December 3. It's located in the newly minted Salesforce East building. 
Chefs Michelle Karr-Ueoka and Wade Ueoka are at the kitchen's helm, preparing a selection of shareable eats like sashimi, poke, crudo, pupus (snacks) and dim sum. 
Signature dishes include ahi poke nachos with avocado salsa; unagi and butterfish arancini; a "S.P.A.M. Musubi" with housemade mochi-crusted smoked pork; and arabiki (Japanese-style sausage) meatloaf. 
As for libations, a Hawaiian-inspired bar anchored in the center of the main dining room offers an assortment of tropical cocktails, local and Hawaiian brews, an extensive wine list and a selection of bourbon and Japanese whisky. 
Beginning Monday, December 10, Trailblazer Tavern is open for lunch from 11 a.m.–2 p.m. on weekdays, and for dinner Monday–Saturday from 5-10 p.m. Happy hour is offered from 3-6 p.m. on weekdays. 
Updates
Castro
Morning Wood pop-up at Indo Restaurant (4039 18th St.)
Indo Restaurant, an Indonesian fusion eatery that opened in the Castro earlier this year, is introducing a Sunday pop-up series from San Bruno's Morning Wood, known for its Japanese- and Hawaiian-inspired brunch and lunch fare.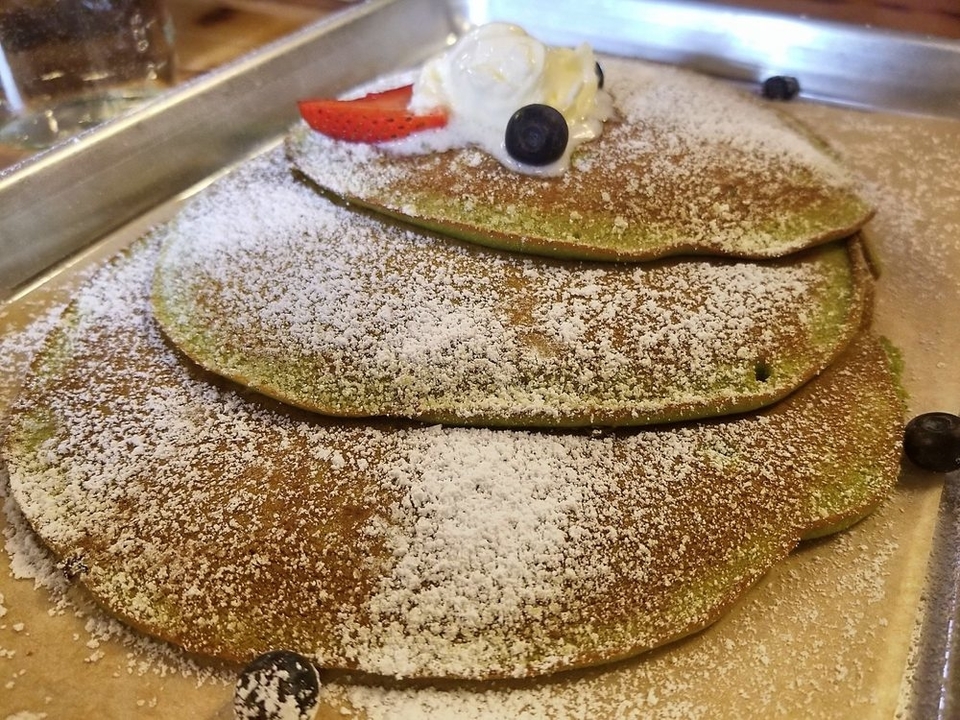 Indo Restaurant proprietor Bryan Lew told us that the first pop-up is next Sunday, December 2 from 9 a.m to 2 p.m. If all goes well, "[we'll] hopefully expand to more days in the future." 
Dishes will include matcha mochi pancakes with berries and li-hing mui sugar; kalbi steak and eggs; chashu bacon and two eggs over arugula, sourdough bread, and pickled onions; and more. 
Events
FiDi
The Bear & Monarch (222 Sansome St.)
On Monday, December 3, FiDi restaurant The Bear & Monarch is hosting a "Chef's Hawker Centre" dinner to benefit California wildfire victims. All proceeds from the event will benefit Supplying Aid to Victims of Emergency (SAVE), a nonprofit that's helping those affected by the Camp Fire.
The restaurant's chef, Howard Ko, is teaming up with chefs Tu David Phu, Brandon Rosen and Rogelio Garcia to prepare six courses of "heritage holiday dishes," paired with beer, wine and cocktails.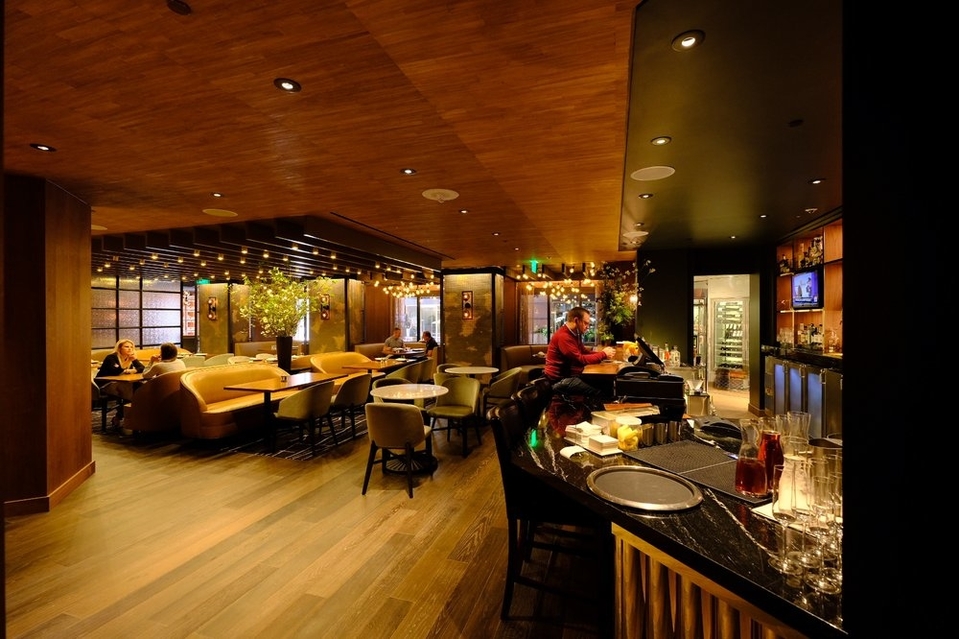 The menu lineup is diverse, with dishes like jook with scallops, chicken and kimchi; barbecued Nantes carrots with pickled lime; guinea hen with dumplings and mushrooms; and braised beef cheek and short rib with cauliflower. 
Tickets are $165 and can be purchased here.
Closures
North Beach
Albona Ristorante Istriano (545 Francisco St.)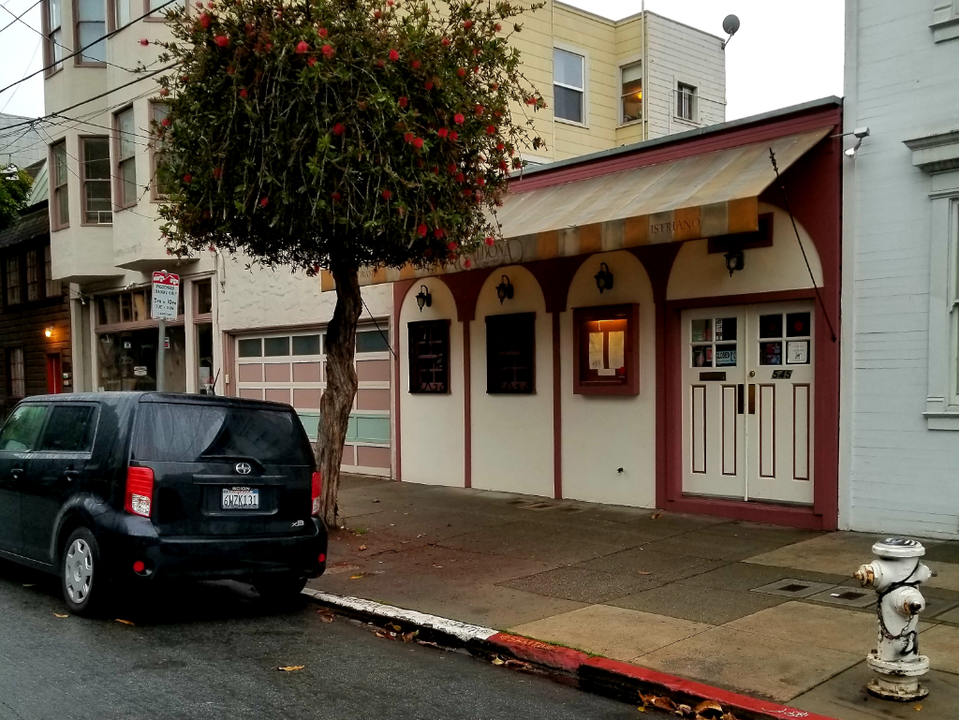 Finally, longstanding North Beach Italian eatery Albona Ristorante Istriano is planing to shutter at the end of the year. In business for 30 years, it's the only Istrian-style Italian restaurant in San Francisco.
In a message posted to the business' Facebook page, the owners thank its customers for their support over the years, but said it's "time to close our doors for good."
Tipster Al M. stopped by for dinner this week to see if he could learn more about why the restaurant is closing. But after speaking to several employees, "they didn't want to talk about it," he said. 
The restaurant's last day of service will be on New Year's Eve. 
---
Thank you very much to Al M. for the tips! If you've seen something new in the neighborhood, text your tips and photos to (415) 200-3233, or email [email protected] If we use your info in a story, we'll give you credit.