North Beach denizens now have a new Mexican restaurant and a vegan coffeehouse — along with a major clue about the future of the former Italian French Baking Company's corner.
Adolfo's Mexican Food (1318 Grant Ave.)
Veteran Hoodline tipster Al M. reports that a new Mexican eatery called Adolfo has taken over the space previously occupied by former sandwich outfit DIP. 
DIP closed last summer after roughly two years in business. It was run by Mahmoud Khossoussi, owner of Maykadeh and Mo's Grill, and his daughter, Haleh Cunningham. 
There's not much information on the new spot as of yet, though Al M. said that Adolfo held a grand opening celebration late last month. So far, "the menu is limited and it's cash only," said Al. 
Expect options such as tacos with pork, chicken, beef, prawns or beef tongue; burritos with your choice of protein and rice, plus Salvadorian crema and pico de gallo; or wet burritos topped with cheese and your choice of sauce. 
Acquario di Pesci (1501 Grant Ave.)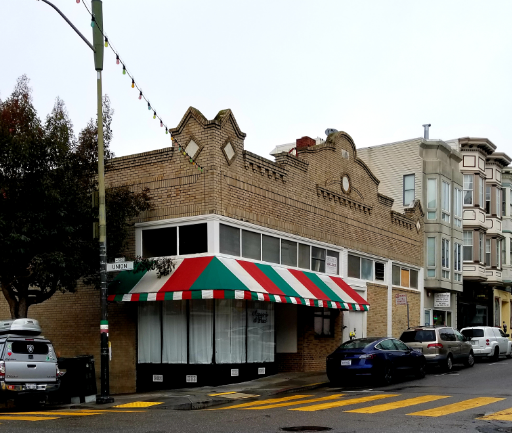 Just up the way from Adolfo's, Al M. spotted some activity in the former space of Pete Mrabe's (Chubby Noodle, Don Pistos) short-lived Sylvia's Bakeshop. The building previously housed North Beach staple the Italian French Baking Company; when it closed in 2015, there was much speculation as to the fate of the famed establishment. 
It's still early days for what appears to be a new seafood restaurant. "Windows are covered and there's no activity inside," said Al M. "But there's signage on the window," which states that the new tenant will be called Acquario di Pesci. 
A search of public records hasn't revealed any additional information about the new business. However, public filings do indicate that the original ovens, which have been at the site since it first opened as a bakery in 1917, may have been dismantled. 
As always, Al will keep an eye on the space and report back with any updates. 
Green Taste (775 Filbert St.)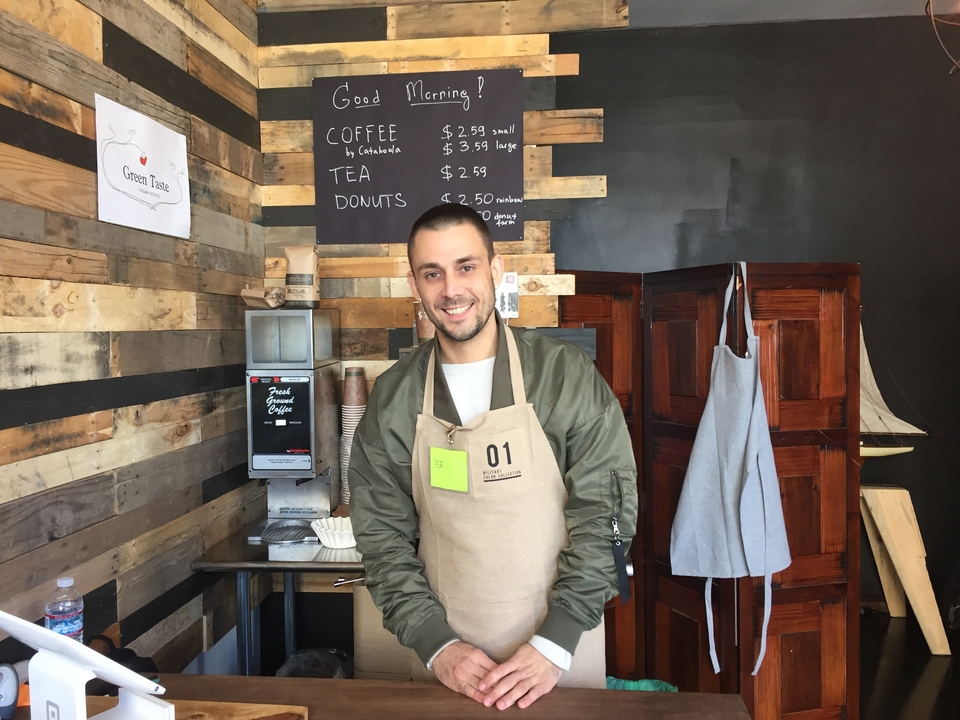 Finally, Green Taste, a new vegan market and coffeehouse, has opened on the border of North Beach and Russian Hill at 775 Filbert St.
The spot comes from Sergey Karpumin and Davier Mayes and features a variety of vegan pantry staples, dairy-free grocery items, and vegan doughnuts, along with drip coffee from Catahoula Coffee Co. 
Billed as a fully vegan and cruelty-free grocery, the shop also offers a selection of plant-based household items. 
"We became vegan about two years ago," Karpumin told Hoodline. "This store is really a passion project of ours."
---
Thanks to Al M. for the tips! If you've seen something new in the neighborhood, text your tips and photos to (415) 200-3233, or email [email protected] If we use your info in a story, we'll give you credit.