Charles Amirkhanian has been promoting modern music in San Francisco for so long, some of it has become classical by now.
The co-founder of Other Minds, which launched as a music festival in 1993 and has since expanded into a record label and concert series, Amirkhanian's goal is to bring new sounds to the city.
This weekend, he'll kick off the 24th edition of the festival with a visit from the Arditti String Quartet of London, performing microtonal music by Ivan Wyschnegradsky. More shows will follow this summer. 
Amirkhanian, 74, grew up in Fresno and attended college there. His family, well-versed in classical music, regularly came to San Francisco to purchase supplies for Paper Carousel, the party paper shop they ran; when they did, they'd also attend concerts, with a young Charles in tow.
Some of those concerts were held at the SF Tape Music Center, a legendary place for avant-garde, experimental music in the sixties. Amirkhanian, who began playing piano at the age of five, had heard works by the likes of John Cage and Terry Riley by the time he was in his teens.
"I discovered a whole field of American music that wasn't very well known to the general public, based on the idea of new instruments, new tunings, new ways of putting together sound," he said. "All of this was very new in the early '60s."
After college, Amirkhanian moved permanently to the Bay Area, attending grad school at SF State. He added percussion to his repertoire, fascinated that you could "make sounds with anything that you could hit."
After meeting Anna Halprin of the famed San Francisco Dancers' Workshop, he became composer-in-residence there for two years, while simultaneously holding down a job at now-closed 9th Street record store Sea of Records. From there, he took a job at Berkeley's listener-funded radio station KPFA, where he ultimately served as music director for 23 years. 
Born in an era without tape recorders, Amirkhanian dove into the technology when it was introduced in the 1970s. He asked people to send recorded sounds from their environment to KPFA, which were often played on the station without further explanation.
"You could drive over the Bay Bridge and hear the sound of frogs in Cayucas, California," he said of the tapes, which are now archived at the World Ear Project. "People thought it was crazy, but they liked it."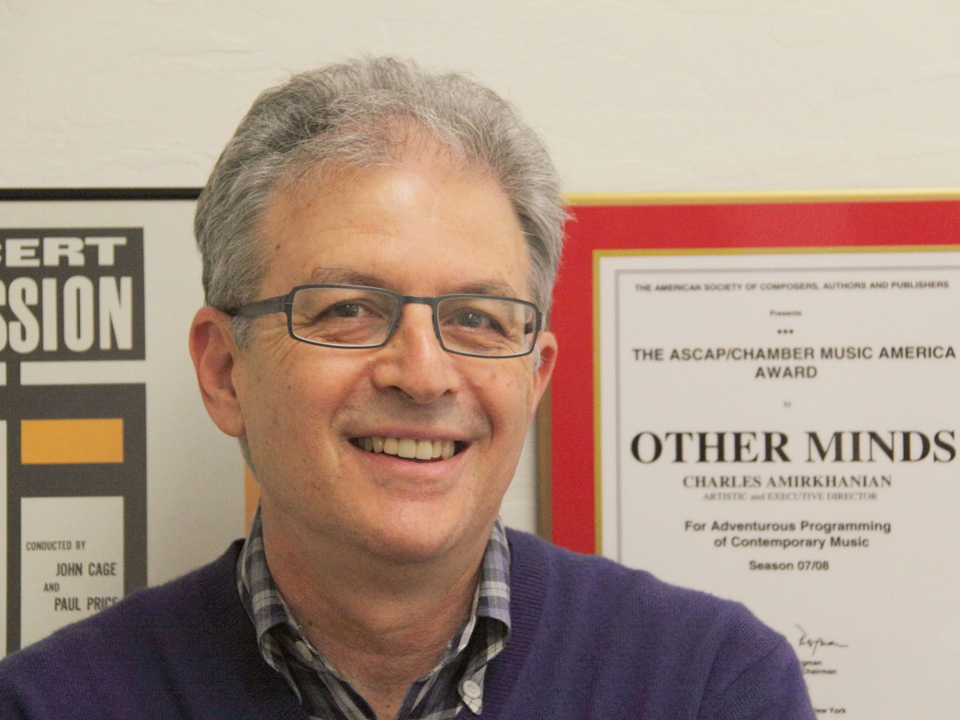 Amirkhanian also met dozens of composers while working at the station, many of whom were otherwise unknown to American audiences.
"No other station in the U.S. would interview them," he said. "When I started the Other Minds festival, I was able to call them and invite them back."
When it launched in 1993, Other Minds originally aimed to fill the void left by the 1991 demise of a similar festival, New Music America.
"We had one principle at Other Minds: you have to do something different from regular classical music," Amirkhanian said. "You have people with very different musical ideas, but they are all on the same stage, because they all are mavericks and outsiders."
26 years on, Amirkhanian still scours the world for new music for the festival, attending other festivals and soliciting recordings through his network.
Though he's been at the job in one form or another for 50 years, he's always on the lookout for "something that I haven't heard already," he said. "It needs some sort of intellectual component behind it."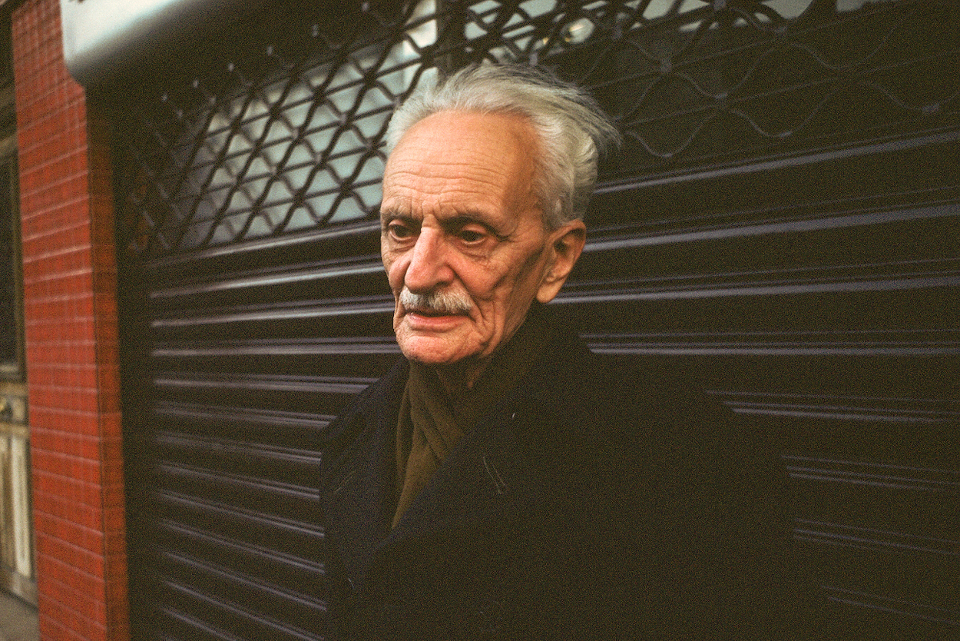 The Arditti Quartet's Saturday show is a major undertaking for Other Minds, whose limited budget (funded by grants from the city's hotel tax and the Hewlett Foundation) wouldn't typically extend to flying in international artists. 
Amirkhanian himself has been interested in Ivan Wyschnegradsky's compositions since the pair first met in 1972, but he notes that "nobody ever plays his music in the U.S., because it's too expensive to do it."
Wyschnegradsky uses 24 tones in his scale, instead of the usual 12, and his piano music requires two pianos, one tuned down a quarter tone from the other. It's particularly challenging for string players, as they are trained to play on the pitch, not in between. 
But Amirkhanian says the Arditti Quartet is up to the challenge. "They're one of the greatest string quartets in the world for modern music," he explains. "They give it real expression. They don't make it sound forbidding; they make it sound very musical."
Even though Wyschnegradsky's music is often classified as "new" or "contemporary," Amirkhanian notes that some pieces in tomorrow's show were composed as long ago as the 1920s. 
"At first, it's very strange to hear," he said. "When Ivan wrote that music, nobody would play it."
"He was very serious and very ingenious. He believed that his music had spiritual power, that it could make people see unusual colors in their head. He actually made drawings of these colors."
That's the beauty of Other Minds, he says: to listen with fresh ears to all kinds of sounds, and to find novelty in unexpected places.
---
The 24th Other Minds Festival will kick off tomorrow, March 23, with a performance by the Arditti String Quartet of London at the War Memorial Building's Taube Atrium Theater (401 Van Ness Ave.) Tickets are $45 for the general public and $30 for students.