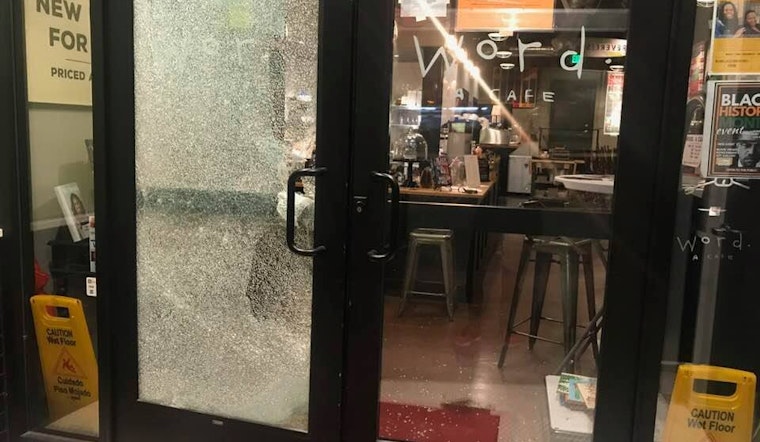 Published on March 06, 2019
Bayview officially has a thriving commercial corridor, full of new and veteran retail businesses, eateries, salons, and bars. But the economic growth of 3rd Street has also made it a target for petty theft.
Since the start of 2019, at least 25 businesses on the corridor say they've been burglarized, with suspects stealing equipment, food and sometimes alcohol. 
Kat Anderson, co-owner of Word A. Cafe, said her business has been hit twice by burglars and vandals so far this year. From a security app on her phone, she watched a man and woman smash her cafe's windows, stealing a meat slicer, metal trays and money from the till.
Anderson immediately called her business partner, Carl Hall, who sped to the cafe to catch the perpetrators. Minutes before Hall arrived, Anderson watched on her phone as the thieves returned for her coffee grinder, trash can, beverage cooler, and two juicers.
"I felt despondent," said Anderson, who just opened Word this past fall. "It's hard running a business, and just when we started getting in the groove, this happened."
Fellow 3rd Street businesses Greaser Coffee, Frisco Fried and The Jazz Room have suffered similar thefts. Barbara Gratta, of Gratta Wines, said she was "fortunate" to have withstood two break-in attempts at her business.
"It's unfortunate, because we are trying to provide safe and comfortable places for people in this neighborhood to go," she said. "Break-ins set us back, and we want to succeed."
Earl Shaddix, the corridor manager of Economic Development on Third (EDoT) , said the number of burglaries on the corridor is unprecedented. EDoT and a coalition of local merchants have responded by paying for strings of outdoor lights along the corridor, funded out of their own pockets. 
"We have a resilient corridor, and we will thrive," Shaddix said. "We will not be deterred."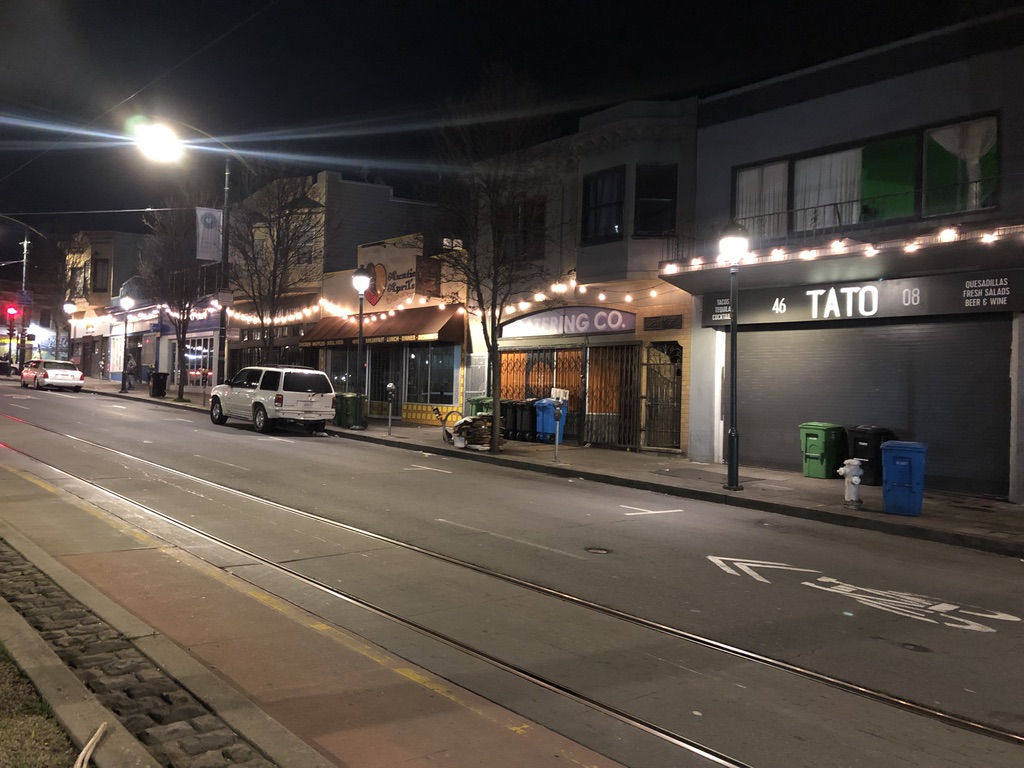 Merchants have held several meetings with SFPD's Bayview Station, which eventually led to the arrest of a male suspect on February 25th.
According to the station's captain, Valerie Matthews, the arrested man may be responsible for a number of the 3rd Street break-ins.
"We are charging him with a minimum of 7 break-ins in the area, and are still waiting for additional information for other potential cases," she told Bayview merchants in an email update.
District 10 Supervisor Shamann Walton, who represents Bayview, says his office is aware of the issue. He recently coordinated a meeting between Matthews, SF police chief Bill Scott, SF Safe's Kyra Worthy and Larry McClendon of the Office of Economic and Workforce Development to discuss preventing further theft and vandalism on the corridor. 
"We cannot just rely on SFPD and all need to play a role by supporting our merchants," Walton said in a statement. "Our office is continuously working to protect our businesses and inform our neighbors that we need our businesses to thrive in order to keep our community whole and improve our economic situation."
Hoodline will keep you updated on future developments surrounding this story.