Longtime local pizzeria Escape From New York will close two of its five stores in San Francisco this month, according to founder Paul Geffner. 
EFNY's stores in the Mission (3242 22nd St.) and Russian Hill (2109 Polk St.) are set to close at the end of this weekend. The 33-year-old original Haight Street location, as well as the newer outlets in SoMa (715 Harrison St.) and the Financial District (333 Bush St.), will remain open. 
Asked to discuss reasons for the closure, Geffner cited an all-too-familiar list of woes afflicting the city's small businesses. Rising rents and food costs have eaten into his bottom line, and the ongoing housing crisis has made it difficult to find employees. 
"We try to pay people well, but our expenses are outpacing what we can make," he said. 
But it's the rise of delivery apps like Uber Eats, DoorDash and GrubHub that's been the most serious blow.
Like many pizzerias, EFNY relies disproportionately on delivery customers to make its money.
"What people don't realize is that companies like Uber Eats and DoorDash take 23% to 28% of your gross receipts when they deliver your food," Geffner explained. "Basically, what they're doing is advertising heavily to steal our business, and selling it back to us at a reduced rate."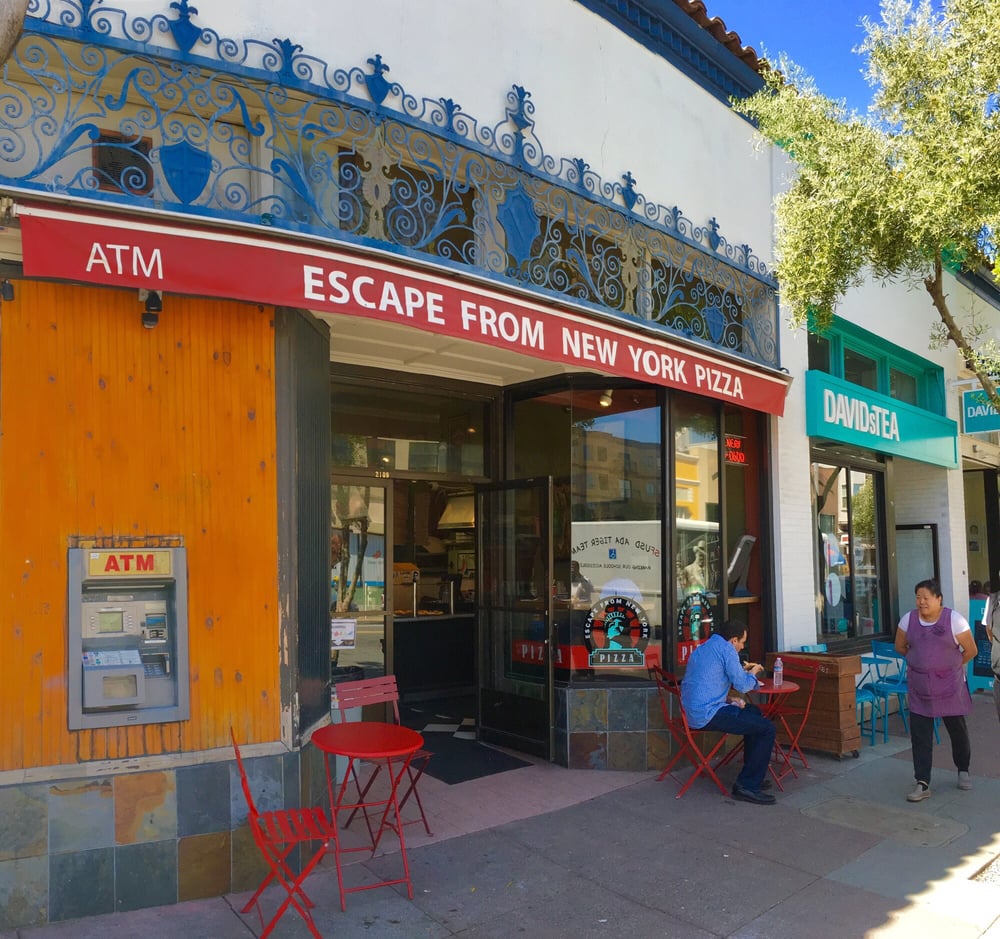 Not everything is doom and gloom for Escape From New York, which is known for its quirky decor and signature pies like the "You Say Potato." Business at the flagship Haight pizzeria is better than ever, Geffner said, and the downtown locations are also seeing year-over-year growth thanks to their concentration of high-volume customers, like hospitals and large businesses, that tend to avoid using the delivery apps. 
But the Mission and Polk locations, which have been open for 10 and 15 years, respectively, are ghost towns during the day, Geffner says. (A 30-year-old Castro location also closed back in 2014.)
He's particularly disappointed to lose the Mission location, known for a sprawling art collection overseen by longtime manager Chewy Marzolo.
"The Mission store was an eccentric artist location," he said. "It was unlike anything else, and it saddens me to close it."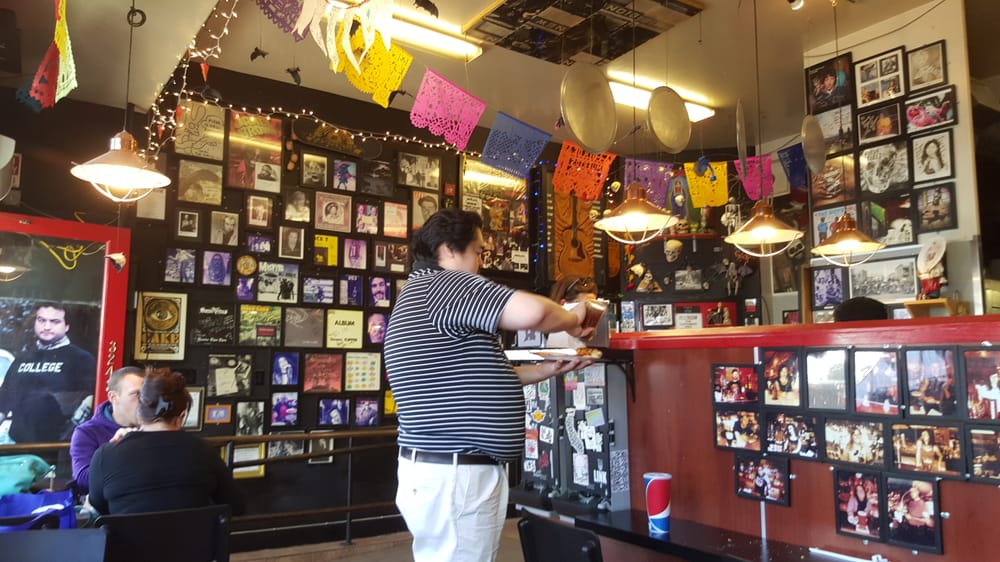 Ultimately, he said, he realized that EFNY's other outposts have been subsidizing the Mission and Polk stores for too long, as has the company's sister business, Sausalito organic grocery Driver's Market. 
"It's a lot easier to operate as a business in Marin County than in San Francisco, which is hard to believe," Geffner said. "There's a lot lower burden in terms of expenses the city puts on us: minimum wage, the city health insurance system."
"They base these taxes on gross, not profit," he continued. "These programs penalize brick-and-mortar businesses that need a lot of people to make a little money. Tech companies might need three people to gross $1 million, whereas we need 30."
Geffner did have kind words for the city's Legacy Business Registry, which offers rent and employee compensation assistance to small businesses that have served their neighborhoods for 30 years or more. The Haight Street store qualified the entire chain to receive assistance, he said. 
"The Legacy Business program has helped us. It applies to all our businesses, not just the Haight, because we've been in business as the same company for 33 years," Geffner explained. "Whatever they can do to help small businesses, I'm for." 
The sudden technological shock to the pizza business has come as a surprise to Geffner, who originally shifted to slinging pies when he saw the writing on the wall for his now-closed video-store chain, Captain Video.
"When we sold Captain Video, I wanted to open a business that wouldn't be disrupted by technology," he said. "I never suspected that technology would disrupt the food industry." 
He said he's making the best of the situation, and working to retain as many of his longtime employees as he can. Perhaps, he says, shrinking in size will end up being an advantage. 
"We'll become more personal," he said. "We'll fight inhumanity with humanity, because that's our only counter to the way society is going these days. We think we can be stronger when we're smaller, and we pray that we're right."